German automobile manufacturers Volkswagen or VW are going to launch 6th generation Volkswagen Transporter 2018 T6. This is a people mover wagon-cum-car coming in 1968cc of displacement under 6 speed automatic transmissions. Its 4 cylinder DOHC diesel power engine can produce 84 – 110 horse power under 220 to 270 NM or torque which is an amazing power in a people mover wagon. VW transporter 2018 is a revamped version of its predecessor 2018 Volkswagen. Company has add some extra features and trims in this version which will amuse the buyers in the best way. It is been expecting that the vehicle will be a better competitor for the commercial Suzuki Every. But until the vehicle doesn't release we can make any statement for sure. So keep on reading specs, features and of course the Volkswagen transporter 2018 T6 price in Pakistan.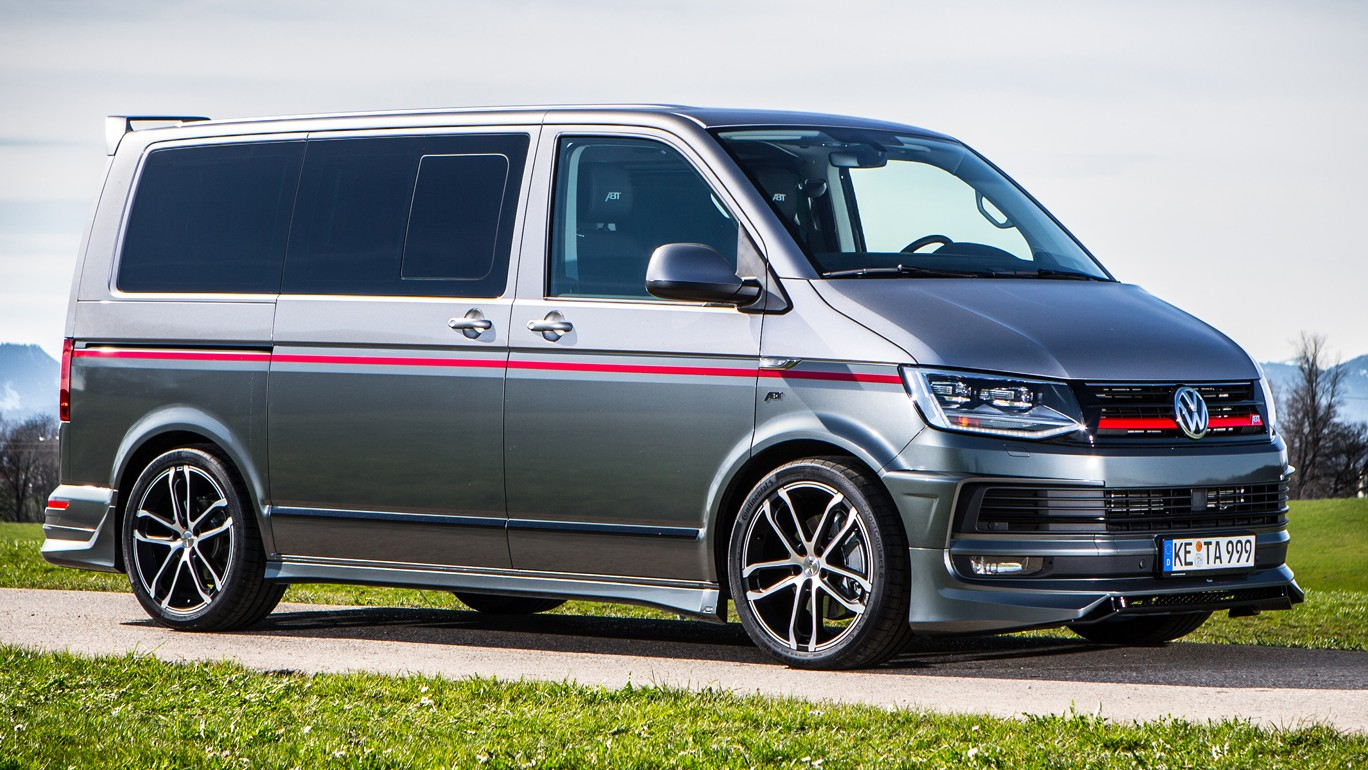 Vehicle is totally equipped after the long journey under comfort and safety principals. The exterior of new VW transporter is quite premium in silver finish. The black mirrors with silver contrast give the fetching way of expressions to this unit. Frontal bumper of the vehicle has a trapezium air intakes with chrome finish. Its frontal bonnet is down swept from the edge of wind screen which is the new instinct in this model. There are total 4 doors including 2 front doors while 1 side sliding door and 1 hatchback door for utilizing the cargo space. Side steps add comfort for the passengers to enter in cab easily. Moreover the vehicle is longer wheel base and stylish looks from the outer side.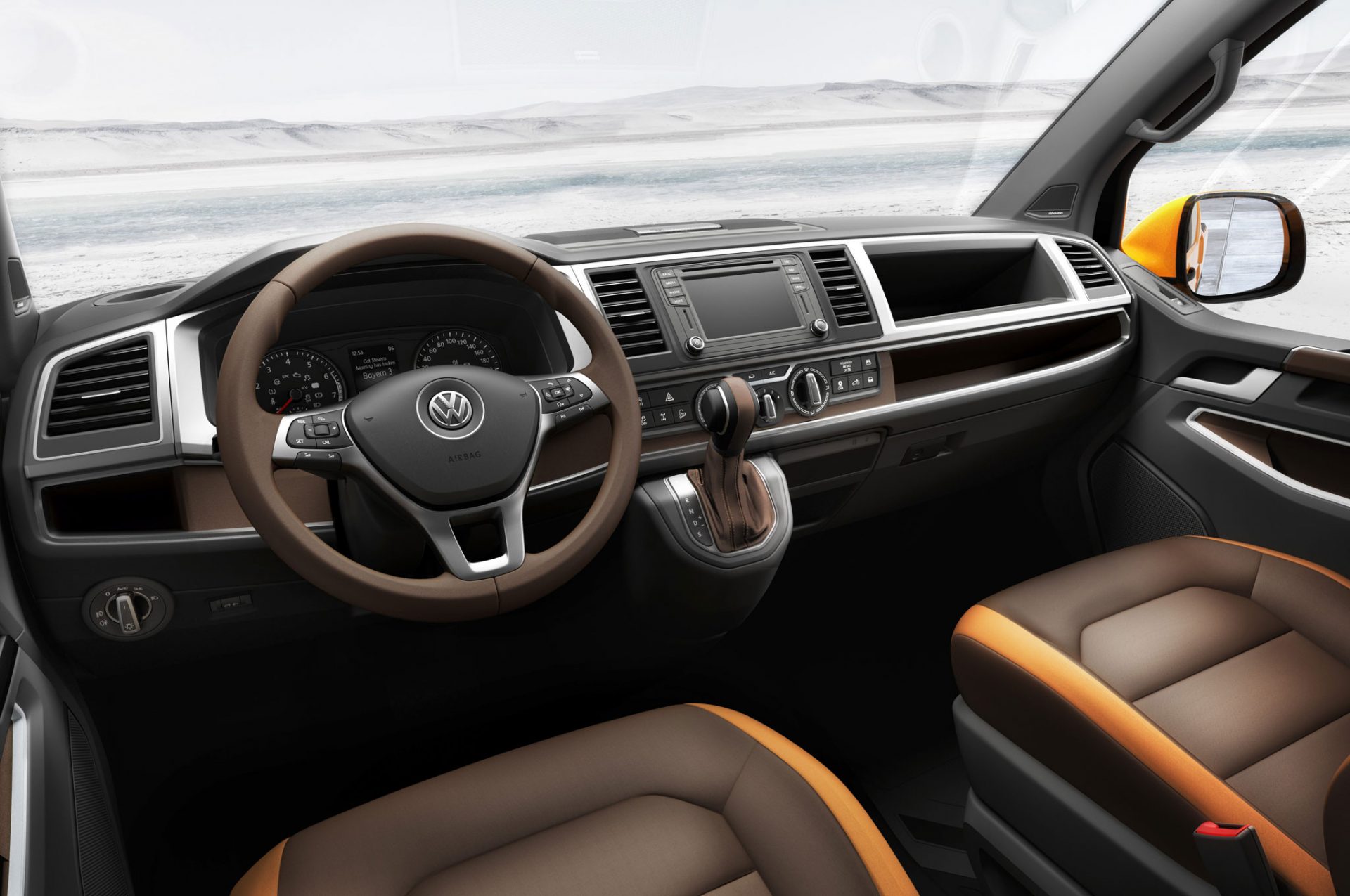 The inner cab of the vehicle is more then to its exterior. Yes of course! 8 persons passengers capacity has comfortable seats and cozy environment. With automatic transmission vehicle is air conditioned and power features like power windows, air bags safety, seats belt, navigations, cruise controller and LED infotainment system are the key features of this innovative van. This new model of Volkswagen transporter T6 2018 is also equipped with various upgraded features and specs which are further discussed in the following side.
Volkswagen Transporter T6 2018 Features:
Automatic Transmission
Key Less Entry
Cruise Control
Multimedia with 5.0 Inches touchscreen
Power Windows
Single Sliding Door
Trailer hitch preparation
Steel wheel
Reversing sensors
Front/ rear parking cameras
Roof mounted tailgate
Rubber cab floor
Disk Brakes
Air Conditioner
Central Locking
Steering Adjustment
Anti-lock breaking
Fog lamps
Power seats
Leather seats
Rear wash wiper
4 doors
Petrol
Volkswagen Transporter T6 2018 Price In Pakistan
This vehicle is not yet release in Pakistan. But most estimating price will between 48 to 51 lac (Rs. 53,00000/-) in PKR rupees.