Toyota Sienta 2023 is a small compact minivan manufactured by Toyota Japan. Toyota Sienta Price in Pakistan 2023 is available here. With a sporty exterior design inspired by the shape of a trekking shoe, the new Sienta wants to inspire people to get out and about by overturning existing preconceptions of typically square, box-like minivans, while maintaining a functional and high-quality interior.
Toyota Sienta Price in Pakistan 2023
This is the latest price of this car which has recently been launched by the company as well as if they issue the new model and price then we will update the people timely.
| | |
| --- | --- |
| Toyota Sienta G | PKR 3,047,820 |
| Toyota Sienta X | PKR 6,000,000 |
Difference between all variants of Toyota Sienta:
Toyota Sienta G
Toyota Sienta X

1496 cc
Automatic
Petrol
3 Airbags
Cool Box
Rear AC Vents
Push Start
Driving Modes
Climate Control
Cruise Control

1496 cc
Automatic
Hybrid
Cool Box
Rear AC Vents
Push Start
Driving Modes
Climate Control
Cruise Control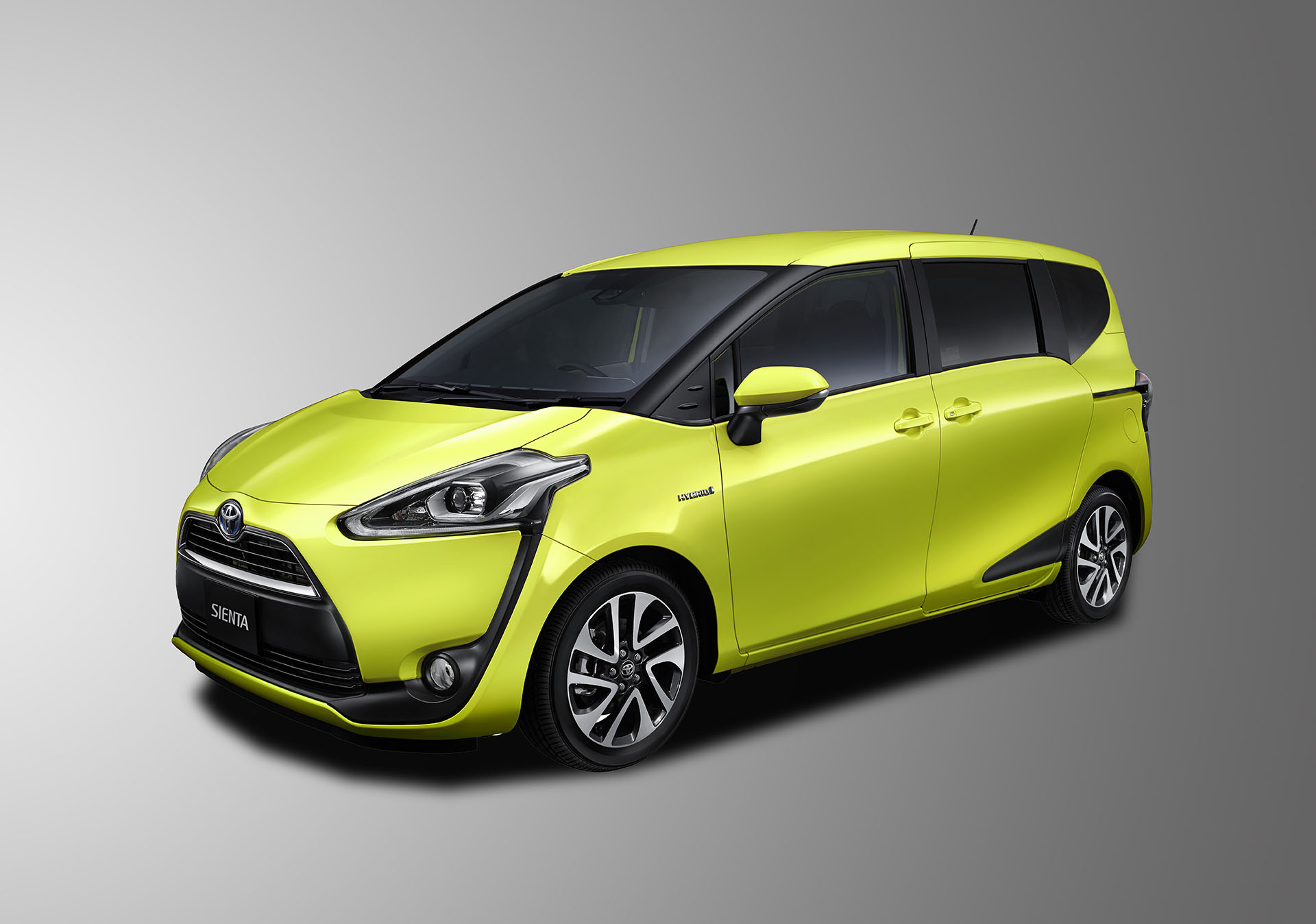 Toyota Sienta Exterior
Toyota Sienta comes with 1496cc. It is available in 2WD and 4WD versions. Toyota Sienta 2023 is available in 6 and 7-seater multi-purpose vehicles with 3 rows of seats. The interior of the new Toyota Sienta is highly flexible with comfortable seats, and a multi-compartment for easy storage of small and useful items. The sliding doors at the rear side are for the easy entry of passengers. Due to easy maintenance and low fuel consumption, the Toyota Sienta is very popular among families in Pakistan and other countries.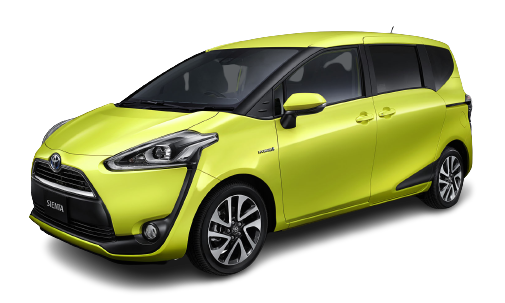 Toyota Sienta Inteior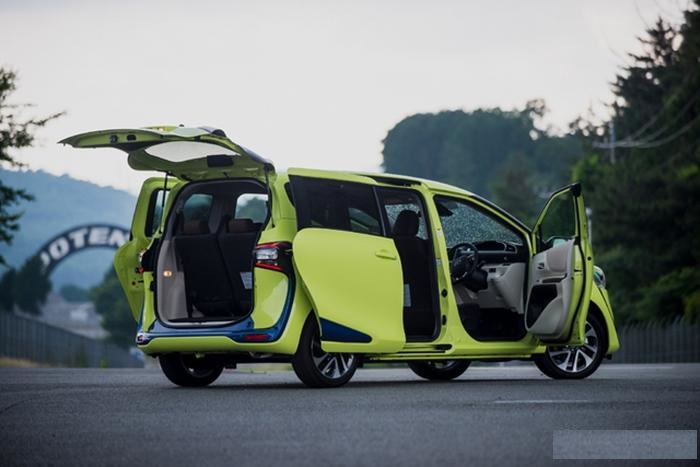 Toyota Sienta Features

Below are its features:
New dashboard
Rigid frame
Suspension Alloy Wheels
Steering Adjustment
AM/FM Radio
CD Player
Power Door Locks
Steering Adjustment
Keyless Entry
Remote Boot/Fuel-Lid
Tachometer
Automatic climate control
These are all the features of this car.
Toyota Sienta Specifications
The specifications of this car are as follows:
Maker
Toyota
Model
Sienta
Engine capacity
1500 cc (official 1496cc)
Steering Position
Right-Hand Drive (on the right side of the car)
Transmission Type
Automatic gear
Fuel
Gasoline (Petrol)
Passenger Capacity
2WD Model: Available in 6 & 7 Seat capacity (According to Japanese law)
4WD Model: Available in 6 Seat capacity only (According to Japanese law)
Driving Type
Two Wheel Drive (2WD) & 4 Wheel Drive (4WD)
Engine Type
1NZ-FE . DOHC . 4 Cylinders . 16 valves
Number of Doors
5
Toyota Sienta Accessories
This is an imported car and till now info about accessories does not exist.
Toyota Sienta Seating Capacity
Toyota Sienta Battery Size
Toyota Sienta Cruise Control
No, cruise control technology does not introduce into this vehicle.
Toyota Sienta Engine Oil Capacity
Approximate 3 to 4 liters engine oil capacity.
Toyota Sienta Colors
White
Black
Blue
Red
Yellow
Orange
Toyota Sienta Ground Clearance
Ground clearance of Toyota Sienta is 140mm.
Toyota Sienta How Much Cc
Toyota Sienta Tyre Pressure
Toyota Sienta Launch Date In Pakistan
Basically, Toyota Sients available previous many years in Pakistan but recently they have launched again with a new facelift.
Toyota Sienta Tires Size
Visit the nearest tire dealer and get the info about tires.
Toyota Sienta Fuel Tank Capacity
Toyota Sienta Fuel Consumption
These are all the specifications of this car. Toyota Sienta Price in Pakistan 2023 has increased this year.