Searching for a durable tractor which can fulfill all your requirements from farms to roads? Ursus tractor 2812 would be the best option for it. This powerful tractor machine is ready for sale in Pakistan at Ursus showrooms. This is a 2WD direct injection diesel power engine which can produce 50HP. beside this its powerful and gripping bigger tires and adjustable size is making this unit a one of the best choice for the farmers in Pakistan. In this post you are getting complete details including this Ursus Tractor 2812 Price in Pakistan, specifications, and performance. Now you can see Ursus Tractor 2812 Price in Pakistan complete details. Before you book your order we suggest you to read out this complete page so that you can clearer your mind set if tractor will be perfect or not.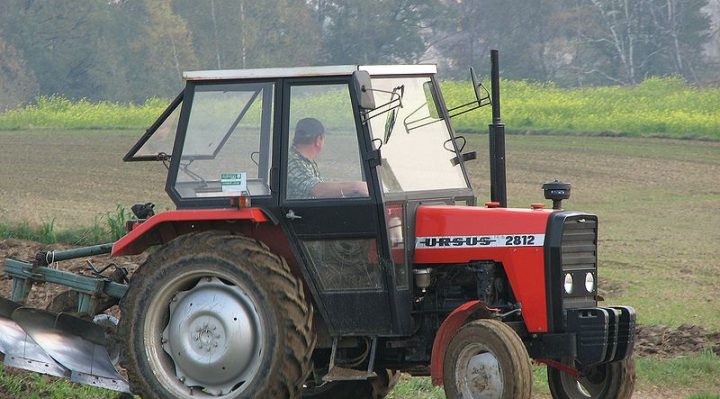 This heavy duty tractor is coming with long wheelbase and elegant bigger and cozy seat pan with adjustable suspension. It's a power take off truck that has 10 gears including 8 forward and 2 back gears. Moreover you also get the live PTO under PTO shaft speed engine f 540/1788 rev per minute. Hydraulic function makes it more efficient for cargo usage as well as farming purposes. Mechanical steering provide better handling to drive confidently in slippery and muddy fields and farms. For lots of other features and specs of this truck you can read out the following specification including Ursus Tractor 2812 Price in Pakistan.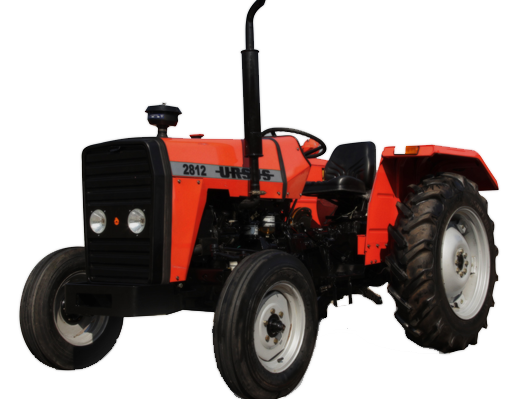 Ursus Tractor 2812 Price in Pakistan
It is because the Ursus 2812 is upgraded from all its previous models. So that is why it is costly then to the other Ursus tractor models in Pakistan. You can buy this truck in price range between 7.5 to 8 lacs from the Ursus shops. Here I would like to high light that you must buy any product from the original dealer so that you can buy a genuine product and can safe from any type of fraud.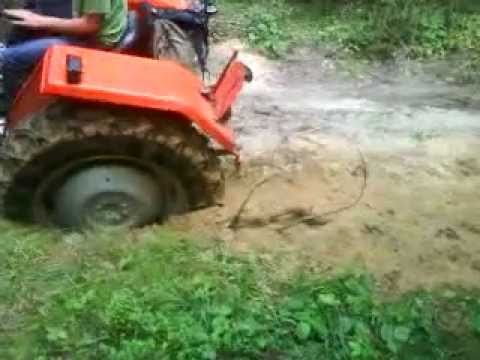 Ursus Tractor 2812 Specifications
Engine
Type
URSUS 3250
Number of Cylinders
3
Injection
Direct
Bore/Stroke
91.44/127 mm
Capacity
2502 cm³
Compression Ratio
165:1
Rated Engine Power at 2250 rev/min
50HP
Max Engine torque at 1790
173.5 Nm at 1300-1400 rev/min
Cooling System
Water
Air Cleaner
Two-Stage Oil Bath type with cyclone pre-cleaner
ELECTRICS
Battery
12V – 108 Ah
Alternator
12V – 44 A
Starter motor
12V – 2.2 kW
CLUTCH
Type
Dry, two-stage disc type
TRANSMISSION
Gearbox
Mechanical with sliding gears and reduction
Number of gears
8 forward / 2 rear
Rear Axle
Final drive Gleason bevel gear
Differential lock
Mechanical
ROAD SPEEDS (AT RATED ENGINE SPEED)
First
1L        2L
3L        4L
1H        2H
3H        4H
2.25 km/h        3.29 km/h
4.50 km/h        6.04 km/h
8.98 km/h        13.17 km/h
17.99 km/h        24.15 km/h
Reverse
1R        2R
3.06 km/h        12.23 km/h
POWER TAKE-OFF
Type
Live PTO
PTO shaft speed/engine speed
540/1788 rev/min
PRO shaft diameter
35 mm
Number of splines
6
HYDRAULICS
Functions
Draft, position, response control
Standard Oil Flow
17 L/min
Nominal Presure in the quick coupling
19.2 Mpa
3-Point linkage
Cat. II
Max. lift capacity
1330 kg
STEERING
Type
Mechanical
BRAKES
Main brake
Dry, drum type brake independently operated
Parking brake
Mechanical
TIRES
Front
6.00 – 16 6PR
Rear
12.4 R28
TRACK ADJUSTMENT
Front
1350, 1500, 1800 mm
Rear
1350, 1372, 1502, 1652, 1782, 1806, 1936 mm
DIMENSIONS
Length without/with front
Draft, position, response control
Ballast weights
17 L/min
Height of silencers
19.2 Mpa
Width (1500 mm rear track)
Cat. II
Wheelbase
1330 kg
WEIGHT
Tractor ready to work without ballast weights
1670 kg
CAPACITIES
Fuel Tank
58L
Air Cleaner
0.5L
Engine sump
6.8L
Cooling system
10.2L
Transmission and hyd.
32L
Steering system
0.9L