Volkswagen (VW AG) is a German automobile leading company headquartered in Wolfsburg, Lower Saxony, Germany. Volkswagen is a designer, manufacturer, commercial and distributor of passenger vehicles. Volkswagen showed its interest in selling its two new passenger vehicles Volkswagen Amarok and Volkswagen T6 in Pakistan. Pakistan welcomed the German delegation and accepted this project with the hoping that it will help strengthen bilateral economic ties.
Volkswagen commercial will use the same plant of Audi to build the assembly vehicles in Karachi. Audi AG is a German carmaker owned by Volkswagen Group. The Audi plant will facilitate the assembly or manufacturing of Volkswagen vehicles in Korangi, Karachi, Pakistan. Volkswagen Group always brings the affordable, modern and economical vehicles. It achieved the seventh rank in the 2016 Fortune Global 500 list of the world's largest companies.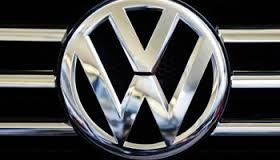 Volkswagen or VW AG was founded by the German Labour Front on 4 January 1937. It is a world's second largest automobile manufacturer after the Toyota, in terms of market-share. Volkswagen became the largest automaker in the world with sales 10.3 million units in 2016. Volkswagen automaker sells passenger vehicles under the Audi, Bentley, Bugatti, Lamborghini, Porsche, SEAT, Skoda, Volkswagen marques in the world. Volkswagen is divided an Automotive Division and the Financial Services Division, with nearly 340 subsidiary companies. Volkswagen provides the dream vehicles with the keeping in mind the cost-effectiveness, practicality and other aspects.
Volkswagen Amarok is a pickup truck with traditional body design. It has turbocharged gasoline or turbocharged direct injection diesel engine with rear-wheel drive or four-wheel-drive system. The Volkswagen T6 model is a multi-seat passenger vehicle-van. Volkswagen T6 is a 6th generation of Volkswagen Transporter vans and it is a most versatile with multipurpose leisure vehicle. Volkswagen T6 is powered with 2.0 TDI or BiTDI diesel engines with the EU6 emissions standards.
Volkswagen VW has two major joint-ventures FAW-Volkswagen and SAIC Volkswagen in China. The company is working in approximately 150 countries and operates 100 production facilities across 27 countries of the world. "Volkswagen" is the current international advertising slogan of the company.