Pakistan is the developing country and the concept of the luxury vehicles is rear so the Pakistani people prefer the cheaper and family uses cars. Due the heavy taxes levied on the vehicles, the imported cars become the costly. Pakistani markets captures by the following ca. these are the top selling cars in Pakistan. These vehicles are also include in the top5, Top 10 and top 20 cars in Pakistan.
Top Selling Cars in Pakistan
Toyota Corolla:
Prices in Pakistan is PKR 2,299,000/-

Toyota Corolla manufactured by the Toyota Japan. It is the most selling car in Pakistan. Toyota Corolla performing well in Pakistan Automobile market due to various reasons. It is suitable cars for the long journeys. Its performance is good. It gives the features of electronic power steering system and standard air condition. A wide space for fuel which is 55 liters. The new Toyota Corolla will keep its nicely rounded layout with small grille and large lower air intake up from and a set of complex tail light around the back. It is available in different attractive colors.
Prices in Pakistan is PKR 678,000/-

Suzuki Mehran is the small and most selling vehicle of the Suzuki Company. It is prefer due to low rate and easy handling. It is the first choice of the ladies. It is fairly enough for providing the passengers with a smooth and pleasant riding experience. The transition from zero to 60 km/hour takes only 13 seconds which is commendable for a small car with an average engine. Suzuki Mehran spare parts are available in all over the country. Its performance is also good and has the best fuel mileage efficiency. It is the family car and also the multipurpose for the middle class families of the Pakistan.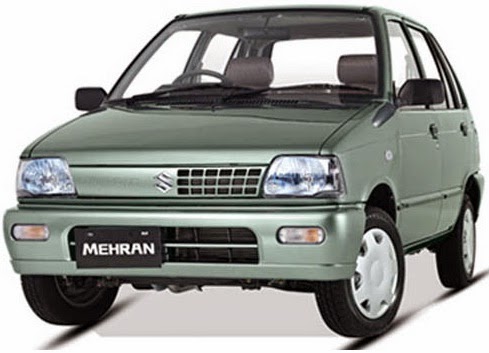 Suzuki Cultus:
Prices in Pakistan is PKR 1,034,000/-

Suzuki Cultus also the top selling car in such type cars. Suzuki Cultus has the features of family and commercial purpose. It has powerful 993cc engine and engine type is G10b Efi. Its price is very reasonable and that's why its demand is very high in all cities of Pakistan. The shape of Suzuki Cultus is in attractive shape and it is available in six different shades so that you can choose the one best suit your aroma and attitude.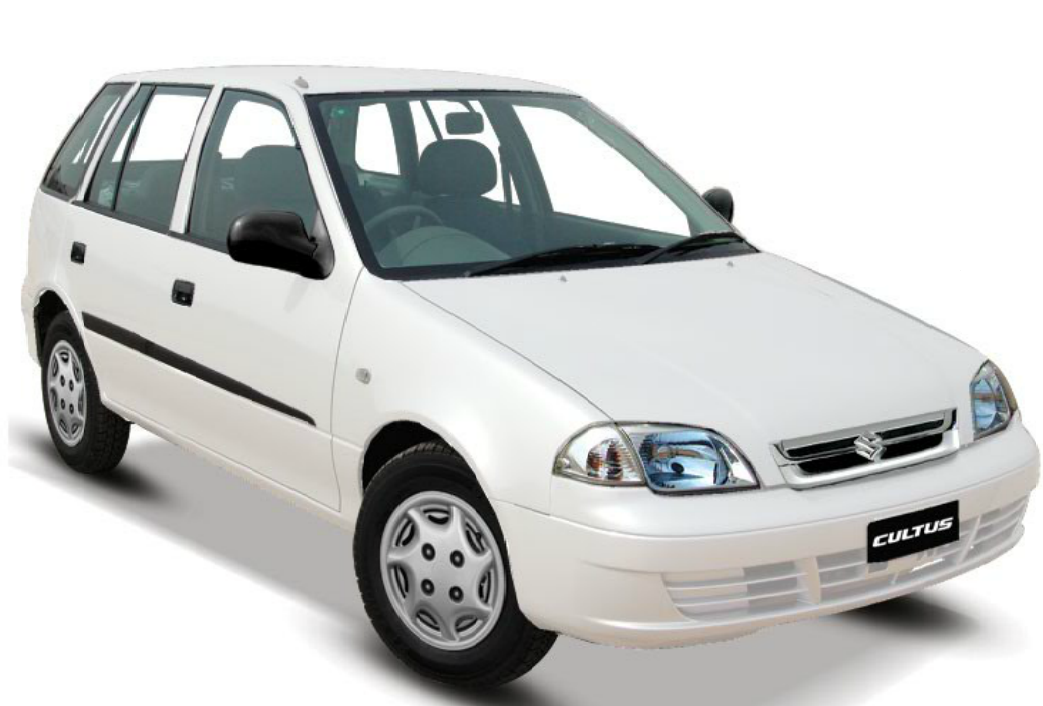 Suzuki Bolan:
Prices in Pakistan is PKR 695,000/-
Another Suzuki top selling car in Pakistan is Suzuki Bolan. It is mini vehicle. It is designed for the needs of the small families and commercial purpose. Suzuki Bolan is the best fuel efficient. it is available in different attractive colors. . This car is very huge in its looks and having high roof. The fuel capacity in the Suzuki Bolan is very efficient and let you fill your tank effectively and fuel tank capacity is 36 liter and allows you to run car easily without wandering about the cost of your petrol.
Prices in Pakistan is PKR 7300,700/-
Suzuki Alto also manufactured by Suzuki in Pakistan. It is relatively comfortable as compared to other in its class. It is available in CNG engine also. It is small car for commuting and very suitable mini car for the family. It is designed for the new generation and also for those who are found of mini cars. Suzuki Alto has seat belt reminder on both driver and front passenger seat which include in its safety features. it has Rader brake support collision mitigation system and with hill hold control. The electronics stability is very strong. It has various unique systems like start-stop button, heated front seat, electric mirrors and keyless entry, manual and automatic air conditioning, and also cup holders.
Prices in Pakistan is PKR 1,500,800/-

Honda City is also including in the top selling vehicle in Pakistan. Honda City is manufactured by the Honda Japan. It is very dashing and good looking vehicle. Its performance is very good and gives best experience to rider. It has no engine sound. It has keyless entry and multi function steering wheel. The interior of the vehicle is also very impressive. It has wide seating capacity and has USB functioning, Rear camera for parking and other entertainment features.
Prices in Pakistan is PKR 2,021,000/-
Honda Civic is also the a top selling car due to stylish design and latest shape. Honda Civic 2016 is freshened, the interior is much nicer. Additional noise insulation and features are introduced, suspension is returned for comfort. Honda Civic 2016 with a fierce new shape and distinctive cut lines, the Civic has never looked better. A dynamic, new shape and LED lighting create an impressive look that is distinctively Civic. The entertainment tools like touch screen, music podcast are available in the new Honda Civic.