The used car transaction is a problematic matter and more complex than buying a new one. You should know about that how you can purchase used cars. It is not easy to buy a used car in Pakistan especially for inexperienced people who don't know how they should deal. Here we are providing some tips for your problems solution.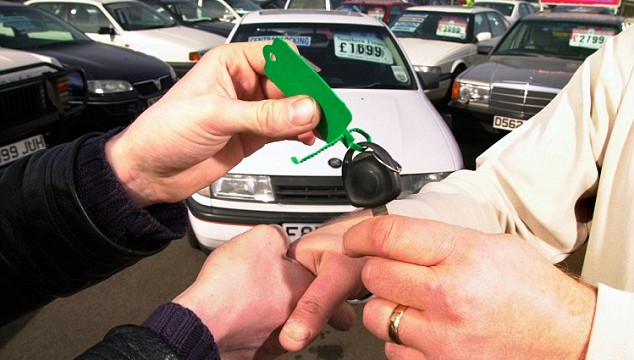 Tips For Buy a Used Car in Pakistan

Requirement:
First of all you should decide the brand and model of the car based upon your budget, size of your family and other basic requirements. You should have to buy a vehicle which can fulfill your requirements.
Verify Car Documents and owner CINIC:
Check registration copy of vehicle physically and make sure that it has not been tampered or changed in any way. The owner information should be checked like the CINIC and transfer letter. Match the engine, chassis number and ask the original computerized number plate.
Body Condition:
After the verification of the all documents you should check the body condition of the car. The interior and exterior should be clear and no scratches or bad colors effects are in the car.
Test Drive:
If the condition of the car is like that you want then you should take a drive test for the performance of car. By the test drive you will know the condition of the engine. Start the car and check the color of smoke. Blue color indicates that engine is burning oil, while black smoke shows the excessive fuel consumption. Gears and steering performance should also be checked.
Market Observation:
You should sort out the places where used cars are sold and big markets are ideal to buy a used car. Now days online buying are also increasing. You should also buy this car which is famous in the market. Due to this type of car has the no problem of resale.
Some More Tips
Confirm what accessories will be along the vehicle otherwise once deal is done, seller may start removing accessories.
Take receipts of payment, transfer letter, registration book, return file, photocopies of seller CNIC and all other documents at the time of finalization of deal.
Try to pay via crossed bank cheque to leave the proof of payment transactions.
If a smaller car can fulfill your requirements, don't go for a bigger one. As a big car not only cost you more but its running costs – fuel, maintenance, tyres, engine oil and spares will also be higher.
Do some research before buying a used car because if you get a problematic car, it will not easy for you to get rid of it.
Take a test drive of the car on highway as well as on a rough countryside road. Turn the car full right and full left. And try to listen body noise.
Go for the inspection of a car in day time and check under the sun light. Use flash light if necessary.
Don't buy a model whose spare parts are not readily available.