The federal government has changed the automobile policy one time again and now they have reduced all taxes on local Assubmle vehicles. In addition, according to this auto policy, local manufacturers will increase the safety features, quality, and some other specs. As well this all the small vehicle that has come with 800cc engines will be available at a low price is market as soon. On the other hand, the government has decreased the custom duty, and excise duty on 800cc engine vehicles made on a local scale. Further, some silent features of the New Auto Policy Pakistan 2023 are going to be mentioned below.
New Auto Policy Pakistan 2023
Under this auto policy, prices of all vehicles made in Pakistan with up to 800cc engines will decrease because the government decided that this is a basic need for every family. But these people cannot afford a small car. So tax duties are going to reduce by the government because everyone can easily buy a small car.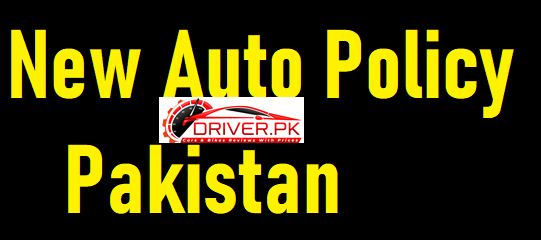 Some Special Feature New Auto Policy
10% to 25% import duties have been reduced on electric vehicles.
If people book a car and the company will not deliver within 2 months then the company will pay KIBOR + 3% amount.
Every year government will revise the tax ratio on import vehicles.
Till 2026, All local manufacturer companies set 10% export vehicles.
The government has fixed a 1% duty on electric vehicle spare parts.
Customer duty has been reduced by the government.
The government will impose a 1% tax on electric bike spare parts.
On hybrid vehicles, govt has decreased by 8.5% the sale tax.
Regulatory duty of up to 15% has decreased on above 1800cc engine hybrid vehicles.
New Car Financing Policy in Pakistan
The government of Pakistan has changed the new car finance policy because in the future people will not finance an imported cars. While just only local cars will finance by a bank. Bust most important they have reduced the finance duration because firstly people will fiance car for seven-year but now have reduced to till 5 years.
According to the new automobile policy duration of the car, finance has decreased from 7 to 5 years.
The imported vehicle will not finance after imposing this policy.
The duration of the personal loan has decreased while the new duration is 4 years.
People will pay must payments between 15% to 30%.
This is the latest info about New Auto Policy Pakistan 2023 if the government will issue some more points about the policy then we will update the people.
About The Author