HRL Motors the part of Habib Rafiq Group is gearing up to launch the Zotye Z100 hatchback in Pakistan. The HRL Motors Company is offering the dealerships for launching its Zotye Z100 car in all over Pakistan. Habib Rafiq (Pvt.) Limited is the leading company of civil, electrical and mechanical works for the last 60 years. The company is also preparing to setup a Complete Knock Down assembly plant for passenger cars such as sedans, hatchbacks and SUVs as well as Light Commercial Vehicles with mini trucks.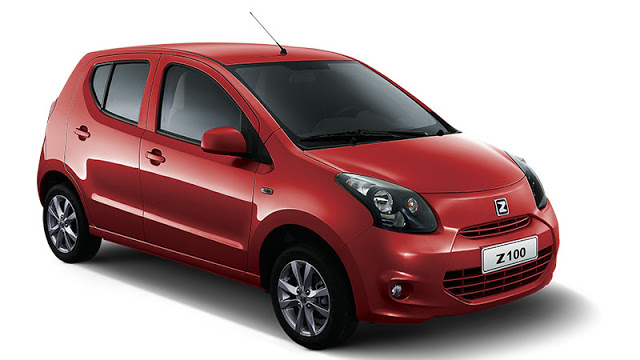 The Zotye Z100 is a front engine and front-wheel drive. The 1000cc car is paired to an automatic transmission and prices are not disclosed yet but it will be very affordable. It is being offered in 3 trim levels, i.e. Standard, Comfort and Luxury. The car is equipped with beyond style Euro IV technology. Zotye Z100 skips the useful features like power steering, airbags and front fog lamps, however it gets air conditioner, front power windows, power doors and trip computer.
The Zotye Z100 comprises of fuel consumption, especially engines, suspensions and other technical specs of automobiles. It is the best car with high engineering and financial value. Zotye Z100 provides the service expertise of Unimo Enterprises and assuring you peace of mind at all times. The standard variant has anti-lock braking system with EBD and backup radar. There will be the first hatchback to be launch in our market. The car has a fair chance of getting extremely popular in Pakistan. More expected the SUV will be launched according to market demand of vehicles.