Daily check and balance of your car will not only keep your car alive but it is also safer habit for you to pretend any type of misshape. These days more than 60 percent community having car to go office or on their works. But there might be only 20 percent community who use to check the car before driving. Although your car was all right and there was no any problem when you last park it. But can you surely said that there would not any fault in next drive? Of course Not! These are machines which can be involved in any problem in any time. So in the matter of a car or any other vehicle never be careless because your life and safety is yet important.Here in this post I am going to tell you some important Things To Check Before Starting A Car In The Morning.
Things To Check Before Starting A Car In The Morning
The following are those things which are the most important and you must be check and balance with them.
Tire Pressure:
A very first thing which you have to see if the tires air pressure. If you see that any tire if looking stressed to the normal limits you must stop at some shop for filling up the tire air according to the pressure limits. During this, you must check the tire condition including tread wear of your tires.
Oil Leakage:
Oil leaking can cause for some serious hitch during driving. If you didn't check the oil level under the hood strip or you don't have check beneath the car before start driving. The leakage of oil could be cause of failure of brakes, steering and sometimes the radiator. Never take a risk of it and frequently check and balance the oil level of the car.
Battery Fluid:
Check the battery fluid and terminals to make sure it is charged and is in working condition. If your car is automatic the battery plays the main role for striving the power features. And in case the battery goes down or a terminal is not plugged or has been damaged can disturb the power features.
Fuel or Gas Level:
Any vehicle cannot drive if it is out of power injections like petrol, diesel, battery (hybrid) or CNG or Gas power. If you didn't check fuel level before starting a car in the morning it can be a cause of unexpected apprehension somewhere on the road. For checking the fuel level your car tachometer will show you the petrol or CNG level.
Brakes:
Brake is the foundation of driving controls. You can imagine if the brakes get failure when your car is going in speed. For checking the brakes first when you take off you must once push the brake to check if they are working good or not. Beside this you can also check the brake fluid under the bonnet.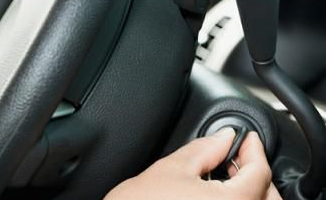 Frequently Check and Balance:
From here to below, you are getting those features or things which if you don't check on daily bases you can manage with them. But still we will recommend you to must fix these problem even after a week.
Indicators:
Right left indicators are mandatory for driving under the traffic rules and regulations. Turn with indicator is on means the previous vehicle or person is aware about your next movement. It will keep safe not only you, but also to the previous one or one who is coming from front side while on way road.
Front and Rear Lights:
Head light and tail light are also important when you have to drive in the dark in night. You can't drive even a single KM if the head lights are not working or out of order. Along with the lights you also have to check out the wipers on wind screen because in case the rain starts it will help you to sweep the screen and you will be able to watch clearly and drive easily.
Dashboard Features:
Different cars have different dashboard features, such as tachometer with signs and symbols, infotainment system, cameras, power buttons for windows and doors. So you have to frequently check all these features before starting drive in the morning. These features are especially installed for your assistance and if any feature is missing or not working properly can confuse you on road. For fixing this problem you must have to visit your car to a mechanic.
Hence these are ten important Things To Check Before Starting A Car In The Morning. We now that it is not possible to check all these things while you have a very short time to reach at your work. But if you keep under the view all these things you will be able to stay more confident and safer on the road while driving.