Crown CR 125 Euro II is the new brand of the Crown groups of industries. Crown 125 Self Start Bike Price In Pakistan 2022 is increased this year. Keeping in mind the growing importance of engine and fuel efficiency, the crown has produced its latest bike Crown CR 125 Euro II in the market, which is high power and a huge dynamic. The crown bike Crown CR 125 Euro II has priced in Pakistan that is very costly value to be compared, as there are other bike manufacturing companies in the market.
Crown 125 New Model 2022 Price in Pakistan
The price of this bike in Pakistan is 79,000. This is the alternate to Honda 125. People who can't afford to buy Honda 125 can use this bike to enjoy a ride of 125cc. This bike is quite fuel-efficient. Crown bikes also give customers a reliable driving experience.
| | |
| --- | --- |
| Crown 125 New Bike Price in PKR | PKR 79,000 |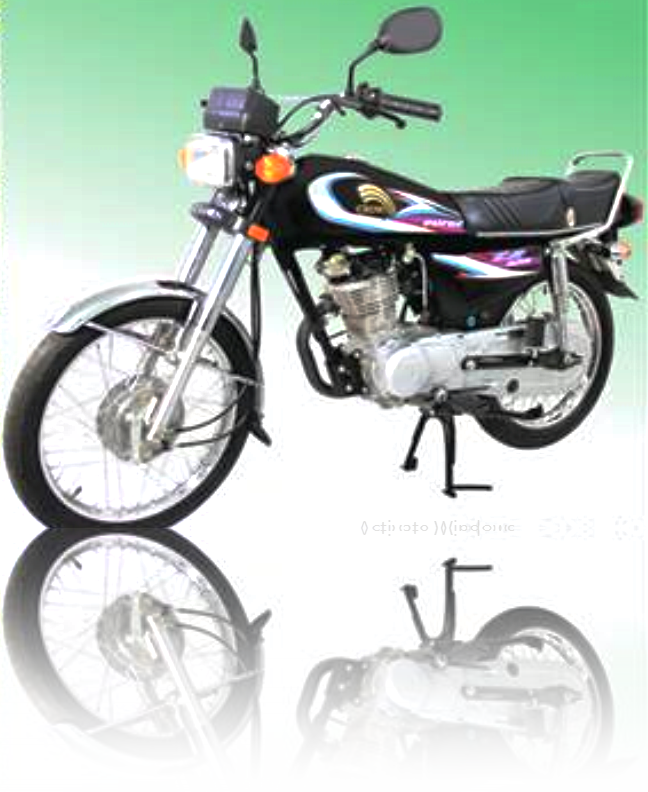 This bike is best in terms of quality as compared to other China bike companies offering the same specifications at the same time as the engine. The body of this bike is perfectly designed having the best quality. This bike is currently competing with other China bike companies being used in Pakistan.
Crown CR 125 Euro II has a powerful 4-stroke engine at cheap prices. Its heavy-duty shocks remove the inconvenience and vibration of the bad condition roads. Crown CR 125 Euro II is a kick starter and has a good timing battery. It is suitable for those who can't afford heavy bikes because Crown is offering a heavy bikes at cheap rates.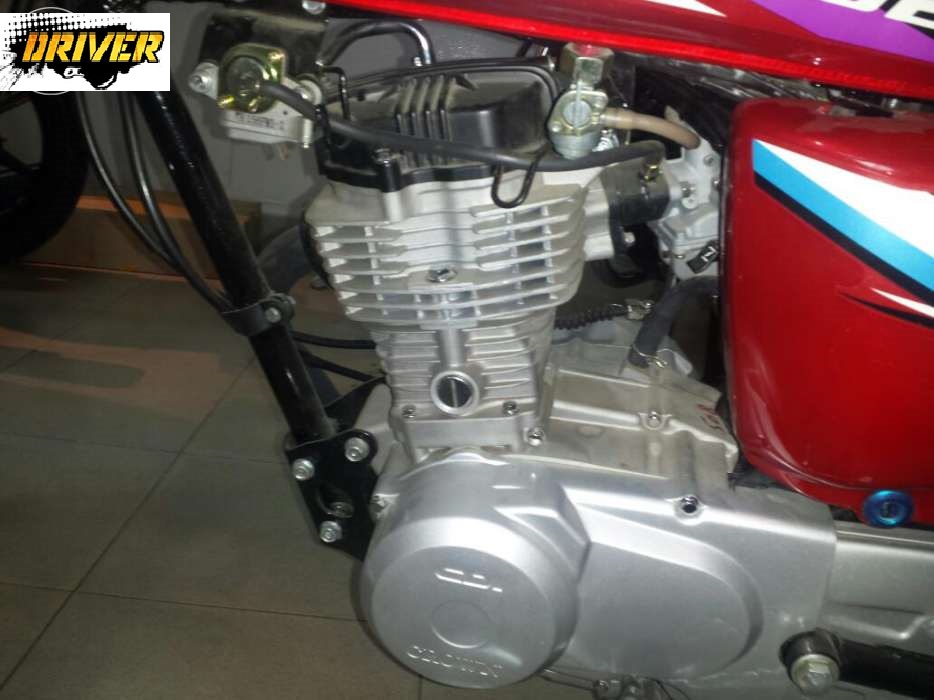 Crown CR 125 Euro II  Engine view
Crown CR 125 Euro II is launched in Pakistan in a new and stylish look. Its fuel tank is in a new and elegant design with unique graphics. Its side covers are strong with a lock. Headlight and backlight are similar to the other 125cc bikes. Crown CR 125 Euro II fuel tank capacity is 9.2 liters and dry weight is 98 kg. Crown CR 125 Euro II fuel mileage is more than other 125cc china bikes.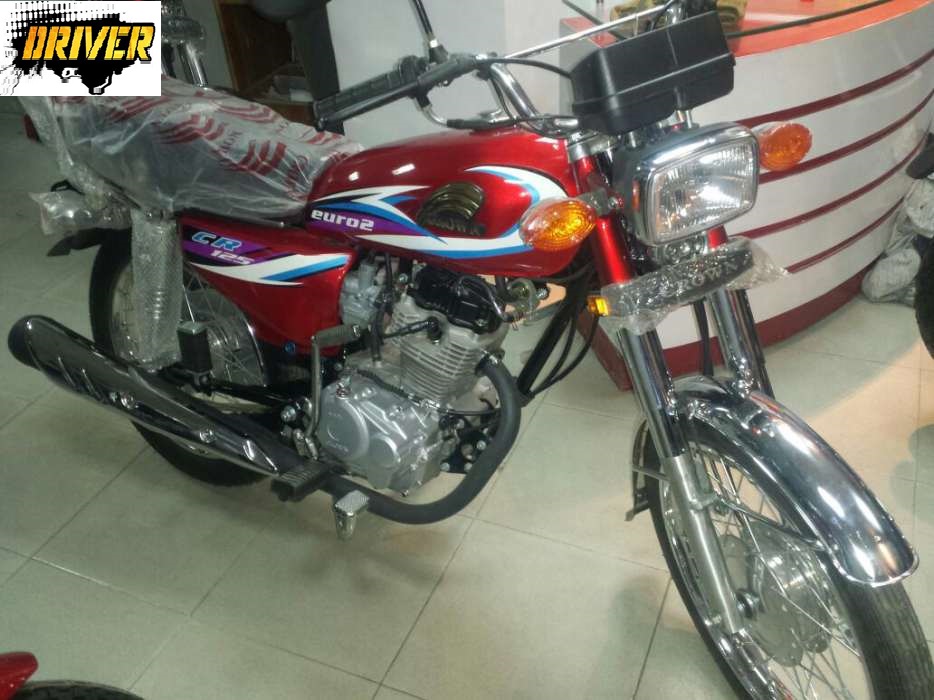 Crown CR 125 Euro II  in Red Color with latest graphics
The unique features of this bike are listed below where users can compare it with other China bikes that are being currently used in Pakistan
Crown CR 125 Euro II Features:
Crown CR 125 Euro II has a powerful 4-stroke engine.
Heavy-duty shocks remove the vibrations of roads.
New and stylish fuel tank.
Fuel tank capacity of 9.2 liters
Fuel Reserve is 2 liters
New and Unique Graphics
After seeing the features of this bike you will surely be able to distinguish between the quality of this bike and other China bikes.
Specifications of Crown CR 125:
Some of the specifications that users need to know before buying a bike are listed below.
Engine                                               4-Stroke OHC Air Cooled
Displacement                                      125cc
Bore & Stroke                                    56.5*49.5mm
Compression Ratio                               N/A
Clutch                                                 N/A
Transmission                                     Continuous 4 Speed mesh
Starting                                               Kick Start
Frame                                                  N/A
Dimension (Lxwxh)                             1910*730*1015
Ground Clearance                               140mm
Petrol Capacity                                  9.2 Liters
Tyre at Front                                      2.50-18 4PR
Tyre at Back                                       3.00-17 6PR
Dry Weight                                         98KG
As this bike is having a 125 cc engine but it cants still compete with Honda but is still better than other, local bike companies as the company is trying to improve its quality every day. As Crown 125 Self Start Bike Price In Pakistan 2022 has been increased a lot this year