Toyota Indus Motors Company (IMC) is ready to launch the new facelift Corolla in Pakistan. The new Corolla is confirmed from the recent pictures shared by the sources in Toyota IMC factory. It is a subcompact sedan and the most popular model among all its predecessors in Pakistan. Toyota Corolla Facelift Ready to Launch in Pakistan with new design and new interior & exterior features. The company has been faring well with the market share of around 28 per cent in Pakistan's automobile industry.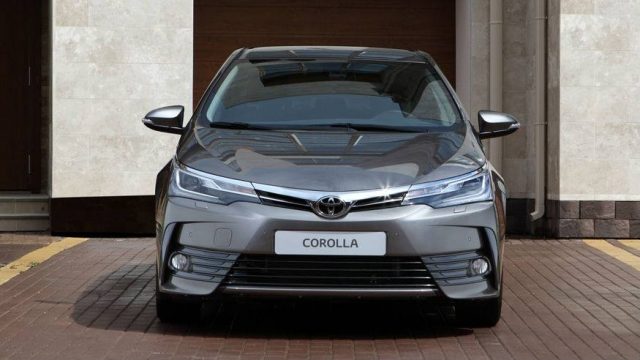 The New Corolla is being offered with completely remodeled front bumper, front grills, tail lights, head lights, climate control and information system, as of recently sheared images suggestion. The new facelift Corolla would be the line up model with power windows and other accessories as standard. Indus Motors Company is the joint venture between House of Habib, Toyota Tsusho and Toyota Motors, based in Karachi. IMC is also the assembler and manufacturer of Toyota and Daihatsu vehicles, auto parts and accessories in Pakistan.
New Corolla lineup will be proved to be the most beneficial venture for the company due to its quality. However, the car facelift has already been launched in Russia, South Africa, and India. The company has registered the sale of 72,095 units in the period of July 16? to March 17?. It is the more spacious and comfortable with unique design language. The car will get the good amount of specifications with almost new styling features.