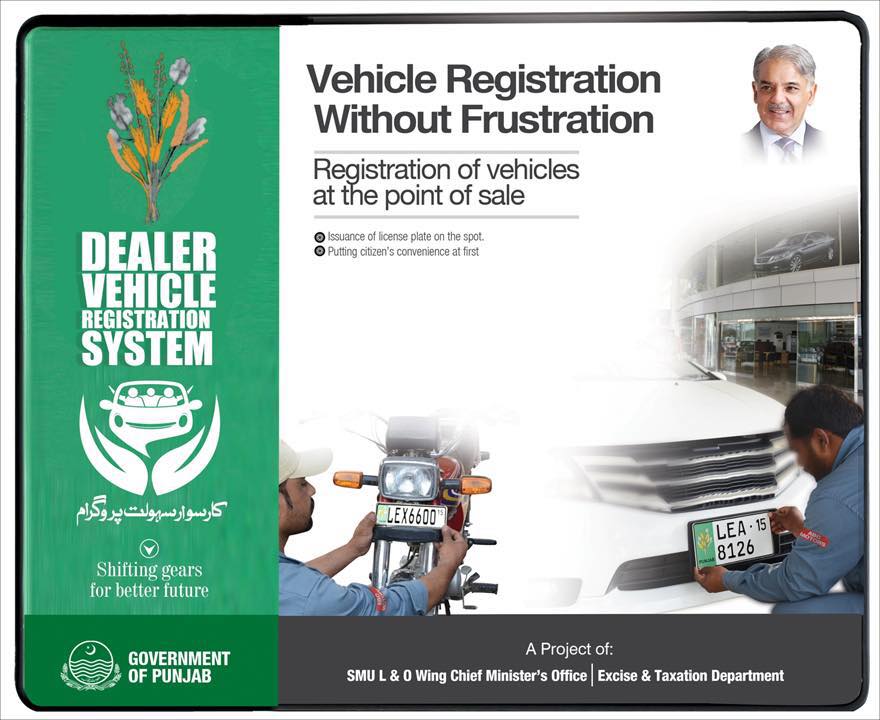 A spokesman of Punjab Government has said that a new vehicle registration system is set to be introduced on May 31st by Chief Mister of Punjab. It is the part of the National Action Plan (NAP). Under this system, vehicles will be registered and license plates will be issued at the sales point-car showrooms and outlets. Fir this Chief Minister's Special Monitoring Unit (SMU) has developed a DVRS software in collaboration with the Punjab Information Technology Board (PITB).
Initially, the new system will be introduced in Lahore and after that it would expend to other cities of Pakistan. Qualified dealers will obtain licenses from Excise and Taxation Department offices to get access to the software. Dealers would be required to send documents to the Excise and Taxation Department on customer behalf for verification after which they will receive registration plates and papers for buyer.
Government of Punjab Has Launched New Vehicle Registration System
Under the DVRs, number plate will be issued in the name of the buyer and not for a vehicle. The DVRS will also help curb crime because vehicles without number plates are often used for violent crime.  According to government officials, ten major auto dealers have shown interest in pursuing this system and have submitted their registration application.