The German automaker is leaning toward the nameplate X-Class, hinting at its utility positioning through Z-Class has been mentioned as possible alternative.Mercedes X-Class upcoming model is a hard competetion for Toyota Vigo. The X-Class will only be offered as a crew cab with four doors. The lineup will include a base model aimed primarily as business users.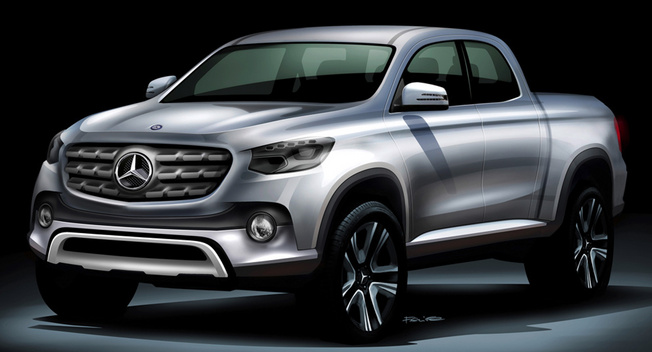 Mercedes X-Class Upcoming Model hard Competition For Toyota Vigo
The upcoming Mercedes X-Class includes a pickup Truck.  The Mercedes X-Class Pickup Truck will be a crew-cab with four doors and have two engines from which to choose.
The base engine is claimed to be a 2.3L diesel inline-4 ad a larger six-cylinder diesel. No gas engines were apparently presented. Despite opting for a single body style, the Mercedes-Benz pickup is said to be offered with three different trim packages. Its interior is believed to take inspiration from the current B-Class.
Regardless of what the production model is called, it will reportedly be offered in three different trims.  Entry-level variants will likely be aimed at traditional truck buyers, while the range-topping models will reportedly have an upscale interior that is vaguely "B-Class-esque."