Honda CG 125 Euro 2 2019 Price in Pakistan :

Rs. 110,900/-
Honda is the leader of all the bikes industry they have brought the consumer most reliable bikes so far. If you are looking for quality and steadfast features combined together then the best bike that you might have is the one that is called as to be Honda CG 125 Euro 2 2019 Price in Pakistan. This is really a complete bike for new drivers and its specifications are best for the user who is looking for the excellence.
Honda CG 125 Euro 2 2019 New Look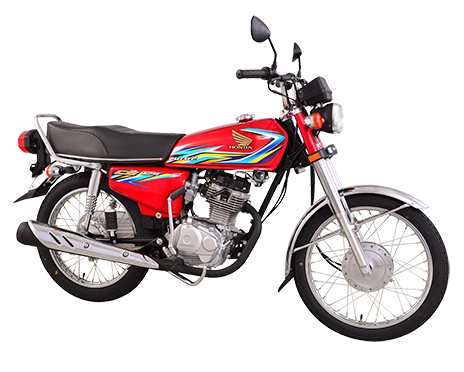 Honda CG 125 Euro 2 Engine

Honda CG 125 Euro 2 2019 Poster
Honda CG 125 Euro 2 2019 Specifications and Features:
The specifications that make the bike a complete phenomenal bike is as follows:
Engine that is installed in the bike is 4-Stroke OHV cooled by air. It is one of the newest engines in bikes of all brands.
Bore & Stroke or the bike that make it phenomenal is 56.5 x 49.5 mm
Wheel Base that brings balance in the bike is 1200 mm
Dimension (Lxwxh) of the bike that will let you know how much space it covers is 1911 x 731 x 1017 mm
Height of Seat that matters a lot for the people looking to drive bike is 743 mm
Ground Clearance of Honda CG 125 is 137 mm
Petrol Capacity of the bike is average being 9.2 Liter
Tire at Front dimension is 2.50 – 18 4 PR while Tire at Back has the dimensions of 3.00 – 17 6 PR
Dry Weight of the bike is very light and is just 96.5 KG
Starting system of eth bike is as in many bikes old and new that is Kick start
The Honda CG 125 Euro 2 2019 Price in Pakistan is 110,900 PKR which sure is quite high in comparison to other Chinese and Pakistani bikes but of course the name of Honda and the quality with the dependability is what makes it worth every penny.
This is the bike when you will be able to say that you own style with the best quality. This is one bike that will surely be the best with its improved speedometer, best resalable value and much more that you have always craved for to be in the bike.