Hatchback cars are more famous in Pakistan due to compact size and economical price ranges. A hatchback car is cheaper then to a sedan car in Pakistan. Moreover these days the place has taken from imported cars. These days Japanese and China made cars are mostly hatchback and could be bought in the range of 10 to 15 lacs. This is the reason that hatchback cars are selling more then to other cars in which the biggest example is Suzuki Wagon R and FAW V 2. Similarly there are lots of hatchback cars are there in Pakistan and here I have arranged a list of the Top 10 Hatchback Cars in Pakistan 2019 Prices. But before that I would like to tell those who don't know about what is a hatchback car. A hatchback car is a car which have no cargo extension truck but there is just a rear door with swings up and down. Like sedan cars, hatchback cars have no more space for cargo purpose. More you can see in the following pictures…
Top 10 Hatchback Cars in Pakistan 2019
Suzuki Wagon R
Suzuki Mehran
Suzuki Swift
Suzuki Cultus
Honda N WGN
Honda Fit Hybrid
Toyota Passo
Toyota Vitz (Yaris hatchback)
FAW V2
Nissan Cube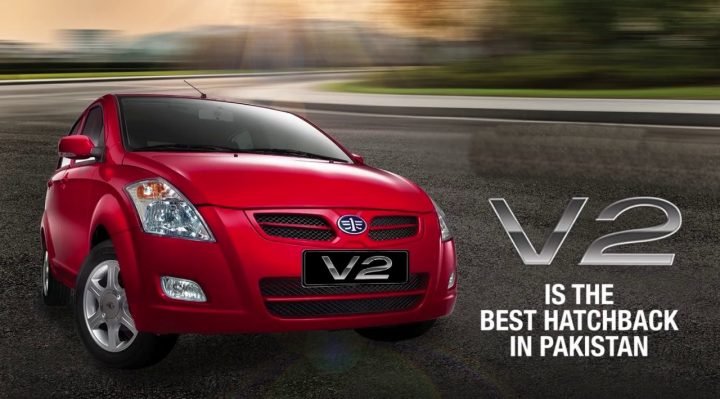 Suzuki Wagon R (VXR):
A one of the top selling and economy priced car is Suzuki Wagon R VXR 2019 model. This car is coming with Euro 2 technology and have 5 speed manual transmission. Car has keyless entry and five persons seating capacity. It is a small compact hatchback car which provides a little space to bring two standard size hand carry bags. But still it is a perfect car for an economical family use inside the city. It's a petrol power convertible with CNG option. You can buy this car in different colors. If you want to take its more details you can click on the heading of this passage to explore its proper page of specifications and launch date in Pakistan.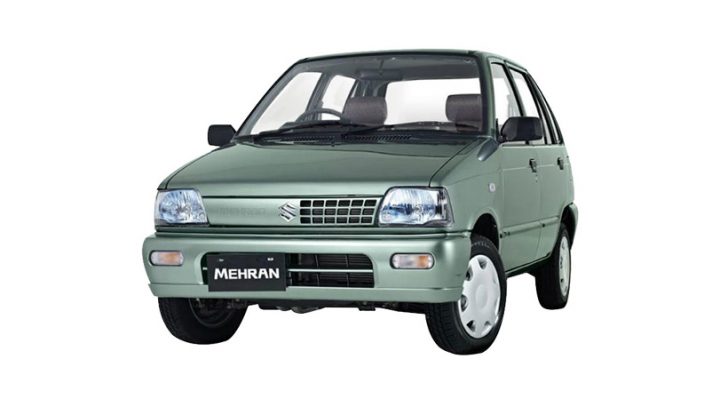 Suzuki Mehran:
Mehran car is always the best selling low price hatchback car in Pakistan. Almost everyone is well known which this car but now in this year, Suzuki company has revamped this car with some new and upgraded specifications and dimensions. It is an 800cc hatchback car which have five persons seating capacity and a small hatchback area where you can carry out your baggage. If you are seeking a one of the best cost efficient and fuel efficient car in Pakistan then Suzuki Mehran hatchback would be the best and perfect option for you to buy.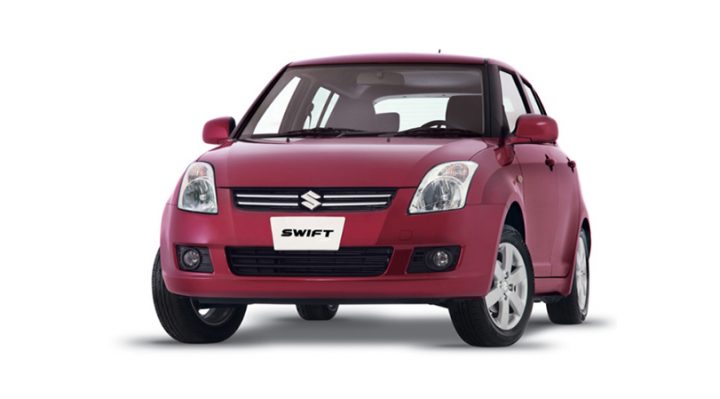 Suzuki Swift 1.3 DLX:
It is a 1328cc hatchback compact car which is coming with automatic transmissions. Car has alloy wheels with entry level luxurious features and imported seating trims and exterior details. Its drivetrains are very elegant and powerful with a hatchback door. This is a very beautiful stylish car as you can see in the images. Furthermore the dimensions and other specifications are very good and I think it would be the best unit for girls to ride on the road with beautiful sporty colors range. Get specs chart details by clicking on the heading of this passage. This car is also in the list of Top 10 Hatchback Cars in Pakistan 2019 Prices.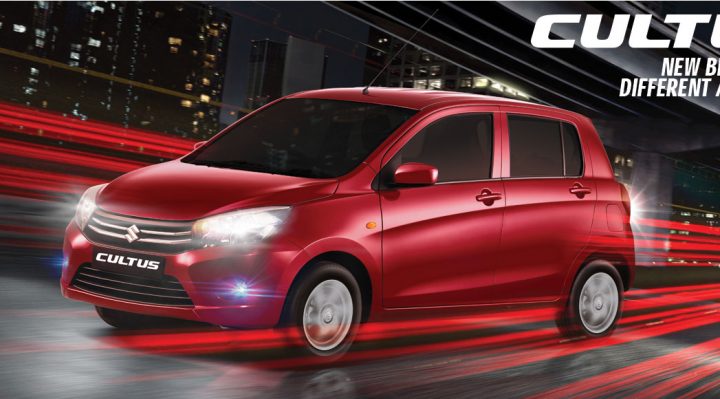 Suzuki Cultus:
The new model of Suzuki Cultus 2019 is automatic and its design it also new with remarkable exterior and interior details. It's a 1000cc hatchback car which gain some revamped specifications. This is a state level luxurious car in which you will get the automatic transmission, air bags, 6 way adjustable driver seat and entertaining touchscreen LCD. Furthermore this new model of Suzuki Cultus is bringing innovative specs and features which I have discussed down to this passage.
Honda N WGN:
A very nice range of hatchback is incomplete without Honda N WGN. Yes of course! It's a perfect unit to discuss in the list of top 10 hatchback cars in Pakistan. Engine of this car is loaded with So7A DOHC technology under 658cc displacement which is a very fuel efficient and powerful. With a five persons seating capacity, its engine can still produce 65HP @ 6700RPM. Car has CVT automatic transmission which is cool to drive easily.
Honda Fit Hybrid:
If you are seeking a stylish and luxurious hatchback car in Pakistan then never miss to review Honda Fit Hybrid 2019 at once. It a 6 speed manual gear car with hybrid rechargeable battery and fuel power. Its leather trimmed five persons seating capacity seats provides a very good experience of traveling. Engineers have loaded this car with an i-VTEC DOHC technology engine which can produce maximum horse power under handsome RPM which makes it efficient for a long drive even there is an uphill or downhill roads. Once read out the specifications details of this car and make up your mind set either you want to buy this car or not.
Toyota Passo:
Passo is also coming among the Top 10 Hatchback Cars in Pakistan 2019 Prices. Its price ranges decides your interest and specs because there are two different variants like 1000cc and 1300cc models are available in different colors range. Car has 4 right left and 1 hatchback door. Car has five persons five manual transmission gearbox. Engine is petrol power which can produce 92NM of torque under 4400 RPM which is a handsome power machine for inside as well as out of city long drives.
Toyota Vitz (Yaris hatchback):
Vitz has been the bestselling hatchback 1300cc car in Pakistan. The new model of Toyota Vitz is internationally known with the name of Yaris which is a midsize hatchback car. The black colored trapezium style front grille is its identical feature of new model Vitz 2019. Car has 5 speed automatic transmission where 16-Valve DOHC 4-inline cylinders have a quality to produce maximum torque and RPM. Very reasonable price range and specs details with interior and exterior details are just hidden behind the link on the heading of this passage.
FAW V2:
FAW V2 is an automatic hatchback cars in Pakistan 2019 model. It is loaded with a DA465QA engine which can produce 84 NM torque @ 3000 RPM. Its fuel consumption is awesome. Drivetrains are handsome which can amuse the driver towards the best ever driving experience. FAW V2 is a Japanese import car that is why its price range is very economical you can buy this car in a very affordable rate while its specifications are awesome and you can check out these details by clicking on the link on the heading.
Nissan Cube:
Nissan is a trustable brand in the list of commercial vehicles. Nissan cube is although a small hatchback car but its powerful 15, 00cc engine has the ability to drive on long roots as well as it is a perfect travelling unit towards hill stations. You can travel along your family and luggage. Car has a good space to carry out your baggage along with you. The detailed specification chart of Nissan Cube is available on our website. You can click on the name of heading Nissan Cube.
Hence these are all the details about Top 10 Hatchback Cars in Pakistan 2019 Prices. Hope you have choose a perfect hatchback car for buying in residential or commercial use.  A hatchback car is very economical and fuel efficient. You can also suggest others about to buy a hatchback car or you can also ask from us in the comments section about which car would be the best for you according to your usage.