Fuel efficiency is the first priority by the Pakistani buyers. There are various reasons behind it such as; the rapidly increasing price of petrol and diesel and the lake of CNG when petrol is getting expensive or short on petrol pumps. Besides this the rush on the roads is getting heap day by day and we use brakes again and again which is also a reason behind fuel consumption. So if you are also facing same issues with your vehicle on the road then here you are getting the list of the Most Fuel Efficient Japanese Cars in Pakistan Prices. Well, the Japanese cars are more fuel efficient due to their Euro 2 Technology and the fuel overwhelming principals which reduce the mileage and gives us a maximum mileage in 1 liter per 1 Kilo Meter. After reading out this article you will be able to decide your best car according to your budget and price range.
Most Fuel Efficient Japanese Cars in Pakistan Prices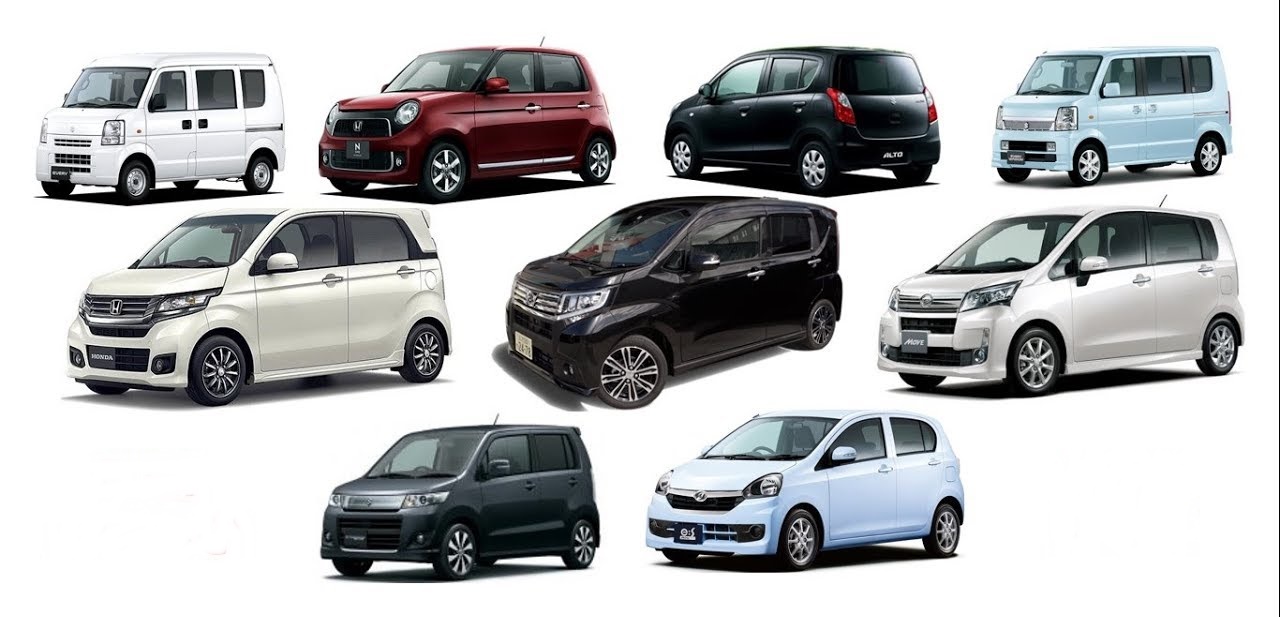 Suzuki Every:
Suzuki Every Price in Pakistan : Rs. 7, 57, 000/-
A perfect commercial wagon Suzuki Every is the best and Most Fuel Efficient Japanese Cars in Pakistan. It is a seven seater hatchback car which gives the petrol mileage of 15 to 18 Kilometer per one liter. Its engine is 660cc which and the price of this vehicle is also very reasonable that everyone can buy and afford this vehicle. Moreover it is a three gears automatic transmission unit which is a perfect commercial car to travel inside the city. If you are looking for Uber, Careem or other cab services then Suzuki Every would be the best option for you by me.
Daihatsu Mira
Daihatsu Mira Model Price in Pakistan : Rs. 10, 55, 000/-
Mira is also a 660cc vehicle with very reasonable price rage and specifications. Its engine has DOHC 3 inline cylinders 12-Valves which can produce maximum torque @ RPM. For five person's small family it would be the best choice in this price range. It is because it provides a great mileage on petrol (16 KM to 18 KM per liter) inside the city while 17 to 20 KM per liter on long roots. Moreover its style, design and color language is very nice and dimensions are perfect to park at a very compact garage.
Mitsubishi Mirage
Mitsubishi Mirage in Pakistan Price : Rs. 1, 600, 000/-
Mirage has not been a very successful unit in Pakistan as Wagon R or Every are but when we talk about the fuel efficiency then the Mirage will meets our criterion. Yes of course! It is a 1000cc Japanese car in Pakistan which is especially designed to full fill the deeds of mileage on petrol and CNG. Mirage provides the mileage of 13 to 14.5 Km per liter while on the long drive and a perfect driver can obtain 14 to 15. 5 Km per liter. You can see the details of this car by our website.
Suzuki Wagon R:
Suzuki Wagon R price in Pakistan : Rs. 960, 000/-
Suzuki wagon R is the best selling Fuel Efficient Japanese Cars in Pakistan. The reason behind the response is its fuel efficiency. Its VXR technology engine has the ability to reduce the petrol or CNG consumption. Car has a 35 liters capacity fuel tank while it provide 16.5 to 19.5 Km per liter fuel efficiency inside the city but even if you are a good driver and you use minimum brakes then you can generate 20 to 23 Km per liter on long roots during long roots.
Daihatsu Move:
Daihatsu Move Price in Pakistan : Rs. 17,40,000/-
If you can manage a right hand drive automatic gear transmission drive then the new model of Daihatsu Move would the best car in your garage. Car has a KF DOHC 3 cylinders 12 Valves engine type which is perfect technology for low consumption of gasoline as well as petrol consumption. Its automatic gears transmission is set to manage a high speed performance under a lowest efficiency of 22 to 25 KM per liter while you are driving inside the city.
Nissan Moco:
Nissan Moco 660cc Price in Pakistan : Rs. 15, 50, 000/-
In the lineup of 660cc Japanese cars the Nissan Moco is the best fuel efficient car. It is loaded with EFI fuel system which is very fuel friendly consumption in 660cc cars. Moco has a 3 gears automatic transmissions which can produce 140 KM per hour top speed while the fuel consumption is just 1 Liter per 18 KM. Moco has been a bestselling imported car in Pakistan during 2016 and 2017. We are hoping that the new upcoming model of Nissan Moco will be more responsive in the market.
Suzuki Alto New Japanese Model:
Suzuki Alto Model Price in Pakistan : Rs. 7, 32, 000/-
The new model of Suzuki Alto is being introduced by Japan and has launched in Pakistan in October 2017. This model has new design language with identical round head lamps while the rear side of this car is hatchback and this is also in the list Most Fuel Efficient Japanese Cars in Pakistan Prices. This car is also called Mazda Carol which has a 660cc 5 gears manual transmission which gives a handsome fuel mileage of 20 to 23 Km per liter.