1000cc cars have been growing demand in the auto industry of Pakistan. They are most affordable, reliable and practicality for almost all sort of drivers. 1000cc cars are suitable for middle-class consumers, with easy to sell and maintain as well. These cars are outstanding all-around performers with safe and satisfying. Many customers are searching a cheap and durable car with better performance, to improve their standard of living style. Here is the list of imported 1000cc cars in Pakistan.
Toyota Passo:
Price in Pakistan PKR = Rs 1,200,000 to 1,400,000/-
Toyota Passo is a subcompact/supermini car with unique exterior look. It is a highly fuel efficient car with powerful engine. All new Toyota Passo provides the excellent and long term performance. The 1000cc car is equipped with 1.3L DOHC 16 valves EFI Petrol engine that paired to five-speed manual transmission or four-speed automatic transmissions. Toyota Passo uses the light brown plastic trim pieces. It has small rectangular grill, dual standard fog light and trapezium air intake with nice metallic body.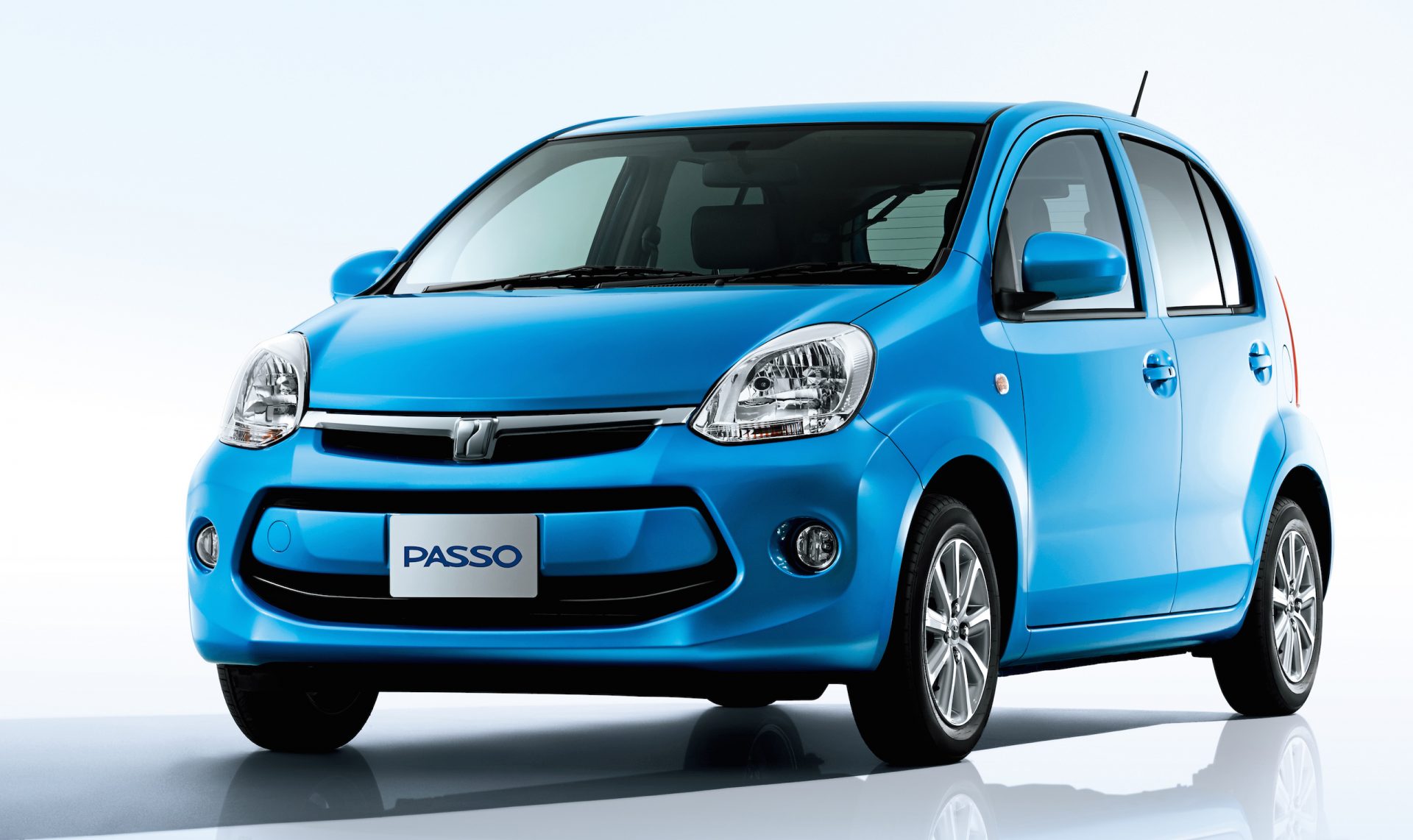 Suzuki Cultus:
Price in Pakistan PKR = Rs 1,250,000 to 1,391,000/-
Suzuki Cultus has been most demanding hatchback since early 2000's. Suzuki Cultus 2017 model comes with unique and well proportioned design language. The 3rd Generation of Suzuki Cultus gets the some additional features like airbags, power steering, power windows, fog lights and anti lock braking system. The 1000cc Suzuki Cultus is very spacious and practical with highly poised for small family. It is powered by 1.0 Liter SOHC 12 Valve K10B Engine. The petrol engine is transmitted to five-speed manual unit.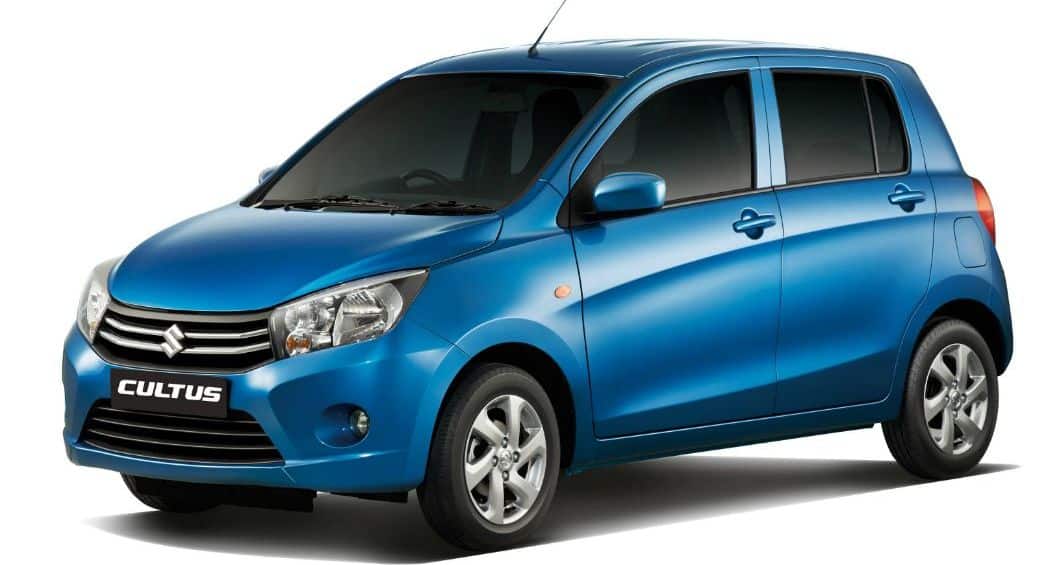 Toyota Vitz:
Price in Pakistan PKR = Rs 1,500,000 to 1,700,000/-
Toyota Vitz is the line of hatchback subcompact cars. The 3rd Generation of the car has sportier design language as well as larger exterior dimensions. It is available in 3 variants – F, U and RS. Toyota Vitz has DOHC 12 Valve Inline-4 Cylinder with EFI and VVI-i petrol engine. The powerful engine is mated to five-speed manual or four-speed CVT automatic transmission. Toyota Vitz 2017 model comes with narrow upswept headlights, a small grille with a chrome accent, a large trapezium air intake on the front bumper and sharp trapezium styled side swept headlights.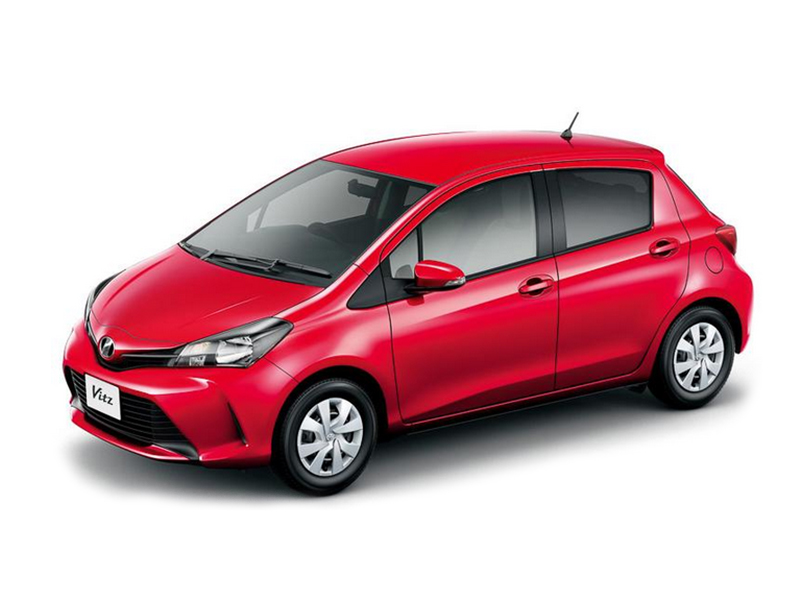 Suzuki Wagon R:
Price in Pakistan PKR = Rs 10.5 – 10.9 lacs
Suzuki Wagon R was launched back in 2014 with build quality and drive comfort along with 'Ugly Tall Boy' body shape. It is a more economical fuel efficient car with high resale value. The 1st Generation of the car comes with large trapezium styled side swept headlights, a trapezium grille with a chrome accent, a trapezium air intake, dual standard circular fog lights and stacked rectangular vertical side swept taillights. Suzuki Wagon R interior comprises of beige and black plastic trim pieces features. It is offered in three variants – Wagonr VX, Wagonr VXR and Wagonr VXL. Suzuki Wagon R is equipped with 1.0 Liter DOHC 12 Valve Inline-3 Cylinder Engine. Apart from that, it has iCAT intelligent computerized anti-theft system.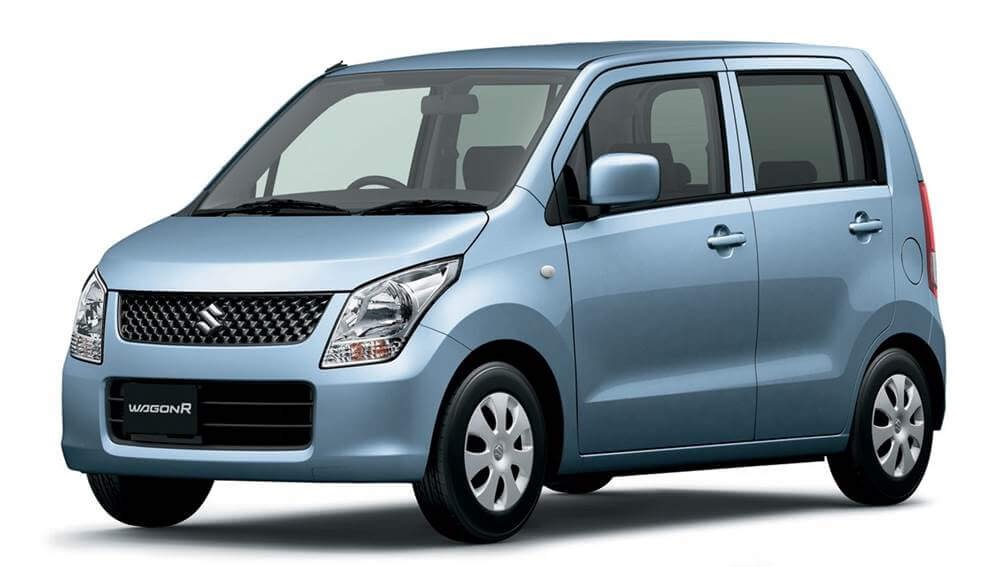 Toyota Belta:
Price in Pakistan PKR = Rs 1,150,000/-
Toyota Belta is a successor front engine front wheel strive subcompact Sedan. Toyota Belta received almost similar specifications as of Toyota Vitz. It has 1.0 Liter DOHC 12-Valve VVT-I Inline-3 Cylinder 1KR-FE Engine. Toyota Belta design language is similar to that seen as the Toyota Vitz. It comprises of impressive features like trapezium styled up swept headlights, a grille with dual air intakes and a rectangular intake on the large front bumper.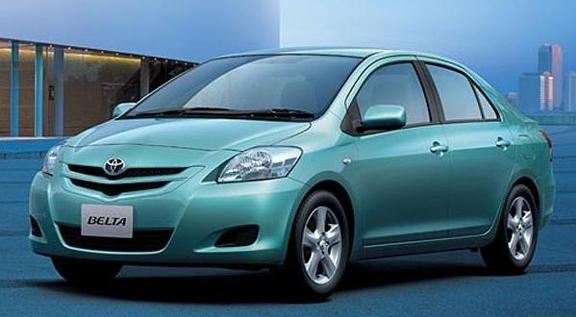 Mitsubishi Mirage:
Price in Pakistan PKR = Rs 1,600,900/-
Mitsubishi Mirage is powered with 1.2L MIVEC DOHC, 12-Valve Inline 3-Cylinder engine. The 1000cc hatchback is quite popular in Pakistan with sportier outlook. Mitsubishi Mirage 2017 gets dual airbag, climate control AC, immobilizer key anti lock brakes. There are also Air Conditioner, CD player, defogger, tachometer, cup holders and AM/FM Radio. Mitsubishi Mirage has 5 inch display with smart phone link, apple CarPlay and android auto.