Consumption of fuel per Kilometer in a car is known as fuel efficiency. Everyone prefers to a car having an engine that can obtain maximum energy from fuel. The constant hike in petrol prices and jams of traffic are pursuing us to have a best fuel efficient car. There are so many Best Fuel Efficient Cars in Pakistan which are inline here.  These days A Japan import car is considered to be a one of the best fuel saving vehicle due to their compact sizes, maximum energy absorbing technology with DOHC VALV engines are giving the fuel efficiency even on Pakistani roads. Now scroll down this page to end up your search about taking a review for the best fuel efficient cars in Pakistan.
Best Fuel Efficient Cars in Pakistan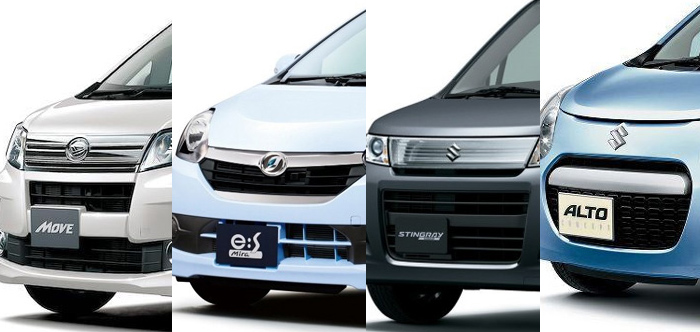 Daihatsu Mira
The new model of Mira 2018 is coming with 5 speed automatic transmissions. This car has 36L fuel tank capacity under a 660cc 3 cylinder inline engine. Its engine provides a best mileage of 33 to 35 kmpl and can produce 49ho @ 7600 RPM. This car is on the top of the list of the best fuel efficient car in Pakistan.
Nissan Moco
Japanese import car Nissan Moco will gives you an impressive fuel mileage of 15 to 17 KM/PL on petrol. It has a 659cc RO6A DOHC 12 Valves engine that can generate maximum power of 60hp @ 6000 RPM that is why this car is also in the list of Best Fuel Efficient Cars in Pakistan.. Its 4 speed automatic transmission can reach to the 140 KM/H top speed with full of safety and comfort.
Suzuki Mehran VXR
Well, when we are talking about fuel economy cars then we can never miss the name of Suzuki Mehran. The newly launched Mehran VXR model consumes minimum petrol and gives a handsome mileage inside the town or you are driving on long roots. It is not only pocket efficient but its fuel mileage is also 16 to 18 km/pl.
Suzuki Swift
Swift comes in three different variants including Swift DX, DLX and Swift Auto. All these three variants are the fuel efficient but the Suzuki Swift Auto which is the latest version of this car provides amazing fuel efficiency. You can drive 100Km in just 5 to 6 liter petrol which is a good in small compact automatic cars.
Chevrolet Spark EV
A phenomenal fuel saving car is Chevrolet Spark EV 2018. Although this car is not available in bigger number on roads of Pakistan but according to the forbs report the Chevrolet Spark is assembled with a latest technology which engine gives mileage more than a 150cc motorcycle.
Honda Civic Hybrid
Hybrid cars are always fuel efficient due to the electrical battery power shuffling engine. Civic hybrid is a 5 speed automatic transmission car which is equipped with a 1.8 Liter VTI Oriel 1500cc engine which makes it a powerful car. It provides 18 to 20 km/pl mileage on petrol alongside the battery which will amuse you in the best about your fuel savings.
Honda City Hybrid
It not just a sporty design car but it has also a special technology 1.3Liter engine that can produce 60horse power under a petrol consumption of 16 KM/PL inside the town while 18 to 20 KM/PL on highways. If you have a good range of buying a car then never missed to have a Honda City Hybrid because you will get lots of features and specs under the best fuel efficiency.
Toyota Vitz
This car is standing among the list of the best low fuel consumption cars in Pakistan. Vitz has a great acclamation from the Pakistani cars markets due to its compact size, premium quality features and of course its fuel efficiency. It provides the best fuel efficiency as you can drive 100 KM in just 9 to 10 liters
Toyota Prius
People who like to have a sedan car can go with the Toyota Prius in the best options. It will not only provide you the sporty and luxurious car specs but it is also a best fuel efficient car in Pakistan. Its power engine of 134HP has a ability of petrol saving and provide you 26KM/PL fuel consumption inside the city.
Toyota Aqua
The new model of Toyota Aqua 208 has massive looks with amiable petrol consumptions. It is a mid size hatchback saloon car equipped with latest features specifications and trims. Its EFI with hybrid Synergy engine produces 74hp @ 5000RPM under the best fuel efficiency of 28 to 31 KM/PL that is why this car is also in the list of Best Fuel Efficient Cars in Pakistan.