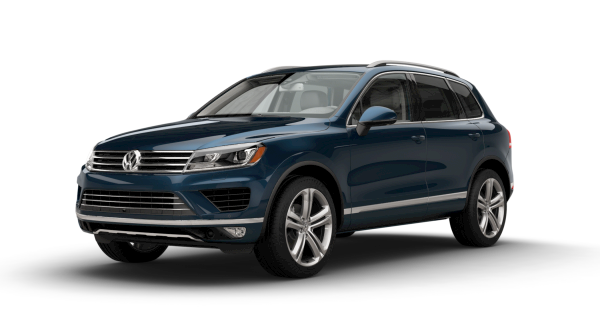 Volkswagen is planning to launch the 17 new Sports Utility Vehicles in the next 3 years in Pakistan. German automaker will introduce the some affordable electric vehicles with crossover and full SUV lineup. The company is ready to launch ten new models in 2017, which include  recently released seven-seater Atlas SUV, 5 door, long wheelbase Tiguan Allspace, coupe' Arteon and the revised Up. Volkswagen to Launch 17 New SUVsPolo and Polo-based T-Roc SUV are included in upcoming models.
The third generation Touareg, Jetta and Virtus will also come in the end of the year. The Volkswagen Company is making the necessary arrangements in Pakistan, to launch these SUVs. Head of Volkswagen marque, said. "By 2020, we will expand our worldwide SUV model portfolio from 2 to 19." A part from that, the company is all preparing to switch away from Diesel vehicles and Electric Hybrids could take charge following 2020.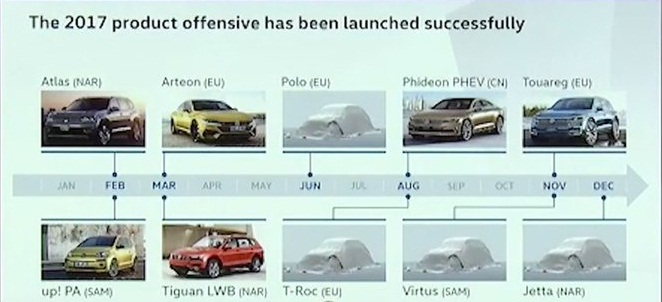 It will be the rising segment of crossover SUVs in Pakistan and new cars will come with higher price tags that make them more profitable. It will be the perfect choice of the customers due to its high-end quality. More expected the new Volkswagen vehicles will equipped with non-stop entertainment, from touchscreen sound systems to the ability to bring your favorite tunes, soundtracks and podcasts. According to VW, the company aims to sell a million electric vehicles per year by 2025.