The New Year is bringing new cars and here is the list of Upcoming Car Companies in Pakistan 2019. The car lovers get ready to have some new names, models and designs to experience from 2019. During the different motors shows like; Geneva Motor Show, MotorWeek and To Gear we have seen there were different interesting cars which have not yet released in Pakistan. If you are also living in Pakistan and want to drive an imported, new international class car then here you are getting the list of upcoming car companies in Pakistan 2019. In Pakistan Toyota, Honda and Suzuki considers as the best selling car brands but from last three to four years, we have seen that the Pakistani public is intending their interest towards imported cars. In this respect, different imported international companies have decided to launch their cars in Pakistan. Keep on reading and scroll down this page to get the list of Upcoming Car Companies in Pakistan 2019 .
Upcoming Car Companies in Pakistan 2019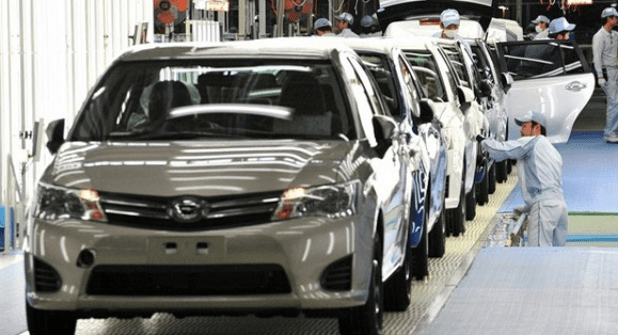 Volkswagen:
German automobile company Volkswagen is also represent as VW which is a famous car brand in international market. VW was not doing business in Pakistan due to the less interest of public towards the imported cars. But now during the last meeting of board management of Volkswagen Mr. Joseph Baumert and PM Pakistan, The PM Pakistan welcome VW to export their cars in Pakistan 2019. Since that offer Volkswagen set to plant its feet in Pakistan and have launched two new vehicles in Pakistan which you will see during the year 2019.
Volkswagen to launch 17 new SUV in Pakistan
Kia Motors:
South Korean motor manufacturers "KIA" are going to disseminate new cars in Pakistan during 2019. Kia will works in partnership with Lucky Cement in order to install their plants in Karachi, Pakistan. From the way of this website you can take complete details about the KIA cars prices in Pakistan. Furthermore, this Korean company has introduced the four different cars in Pakistan which are almost available in Pakistani automobile market. You can click on any of the following to get it open and read specification details of that car.
Renault:
French multinational automobile manufacturer "Renault" is going to embolden their business in Pakistan. Renault has signed the contract with Al-Futtaim group. Al-Futtaim is a UAE based group which headquarters are locating at Dubai since 1930. Renault has given the assurance about to launch best SUVs in Pakistan. After this statement the company has released its two different car models in Pakistan which are given in the following side. You can click on any of the following to get read out its specifications and price in Pakistan.
Sazgar:
Sazgar automobile company is a local based or you can say is a famous Pakistani company which is more famous with its production of 4-stroke Rikshaw. Now the Sazgar Engineering Works Ltd have signed a contract deal with Volkswagen to assemble hybrid and automatic Sports Utility Vehicles (SUVs) in Pakistan. For this time the Sazgar ready to launch passenger cars in Pakistan. After that the upcoming car companies in Pakistan 2019 Sazgar will launch further models after if the first one give positive response from the Market.
Pak Suzuki:
Pakistan Suzuki Car Company is going to amuse its long awaiting customers after brining automatic hybrid cars in the market. Yes of course! The Upcoming Car Companies in Pakistan 2019 are being expecting by the Suzuki motor company. Yet we have not listened about the launch of that car. As soon as we get any news or update about the launch of Upcoming Suzuki Cars in Pakistan 2019, we will update you right here on the comments section below. Besides the car, company has taken the positive response in buying and selling of a car.
Hence the list of Upcoming Car Companies in Pakistan 2019 are given here in this post. I have covered all those companies which I think you have no idea about. While if I have missed any famous and upcoming car brand in Pakistan 2019 we will share with you right here on this page