The trend of female drivers in Pakistan is very low due to many reasons. Bad conditions roads, lack of traffic controls, rules of traffic are the major problems of female drivers. However, from last decades the ratio of the female drivers in Pakistan has been increased. But it is not the same the male driver ratio. Here we are providing top best cars for female in Pakistan which are easy to handling.
Top Best Cars for Female in Pakistan
Suzuki Mehran:
Price in Pakistan is PKR 625,000/.
Suzuki Mehran is very popular in the ladies due to reasonable price and easy to handling. The transition from zero to 60 km/hour takes only 13 seconds which is commendable for a small car with an average engine. It has 25 km/l fuel mileage efficiency. It has attractive design and charming color combination. It is the family car and also the multipurpose for the middle class families of the Pakistan. From last 22 years in Suzuki Mehran VXR Euro II engine no changing had been occurred due to its reliability.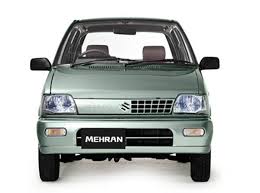 Suzuki Alto:
Price in Pakistan is PKR 730,700/.
Suzuki Alto is also the popular car in Pakistan. The Suzuki Alto 660c 2016 have impressive look with large headlights. There are 12 colors available in new Alto. It is three cylinder engines with fuel consumption of 37 km/liter and new model. Due to new platform the weight of the new model has reduced about 60 kg but materiel is stronger.. it has Rader brake support collision mitigation system and with hill hold control. The electronics stability is very strong. It has the various unique systems like start-stop button, heated front seat, electric mirrors and key less entry, manual and automatic air conditioning, and also cup holders. Fuel Tank Capacity is 55kg.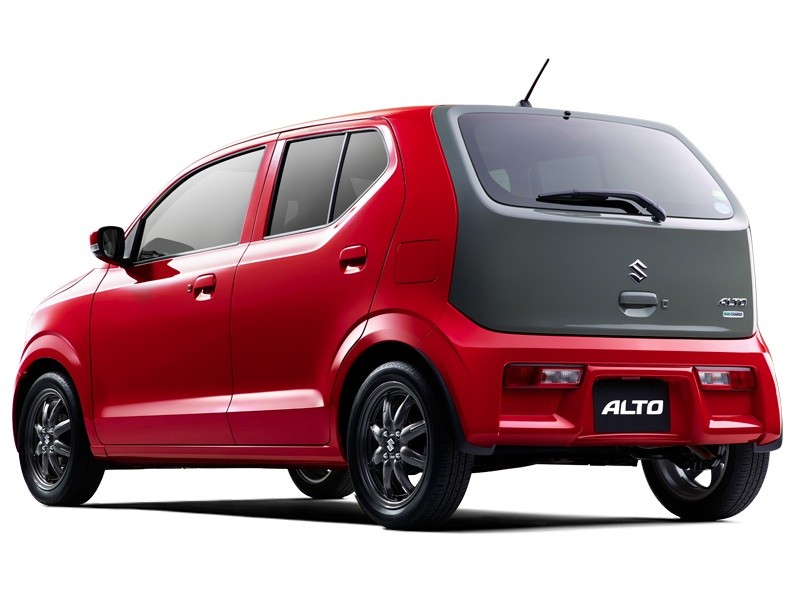 Suzuki Cultus:
Price in Pakistan is PKR 1,034,000/.
Suzuki Cultus already famous as a family car now Designed with the best off all innovative technology and brilliant performance. Here we provide the overall view of Suzuki Cultus Model 2016. there are many people in Pakistan they like the Suzuki Cultus now they are waiting the new model Suzuki Cultus and want to know the new model specification and features. Suzuki Cultus available in six different shades so that you can chose the one best suit your aroma and attitude. Fuel mileage is outstanding which is 17km/l.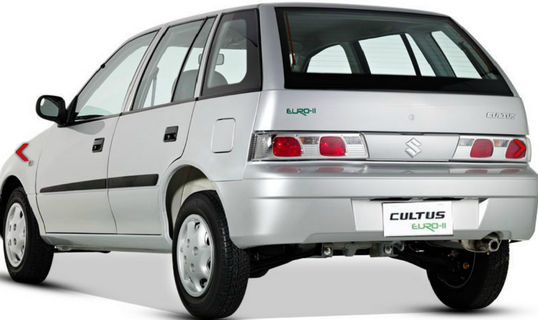 Toyota Vitz:
Price in Pakistan is PKR 150, 0,000/.
Suzuki Vitz is the popular car for the people of the Pakistan especially for the ladies because it is easy to handle and impressive look. Toyota Vitz available in three and five doors option depending upon which one user wants, but mostly five doors is preferred. It is suitable for the families use because of its flexibility and auto transmission power.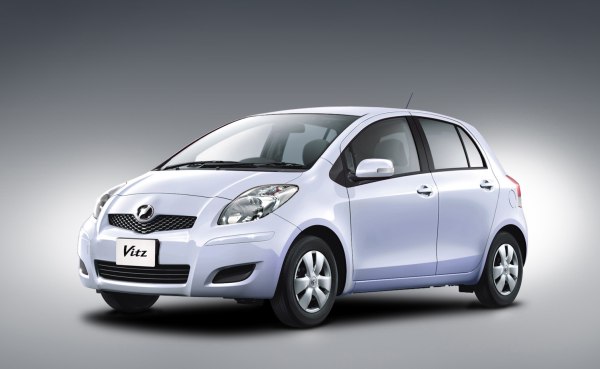 Daihatsu Cuore:
Price in Pakistan is PKR 755,000/.
Daihatsu Cuore is also the one of the popular car in Pakistan, made by the Toyota Japan. Daihatsu Cuore offers unmatched performance, consistent reliability, driving comfort and safety and best driving experience. Daihatsu Cuore has a 847cc, 3 cylinder engine with 5 speed manual transmission provides a raw power and control for matchless acceleration and performance. Daihatsu Cuore has powerful air-conditioning; independent suspension and responsive steering ensure a comfortable and smooth ride for you.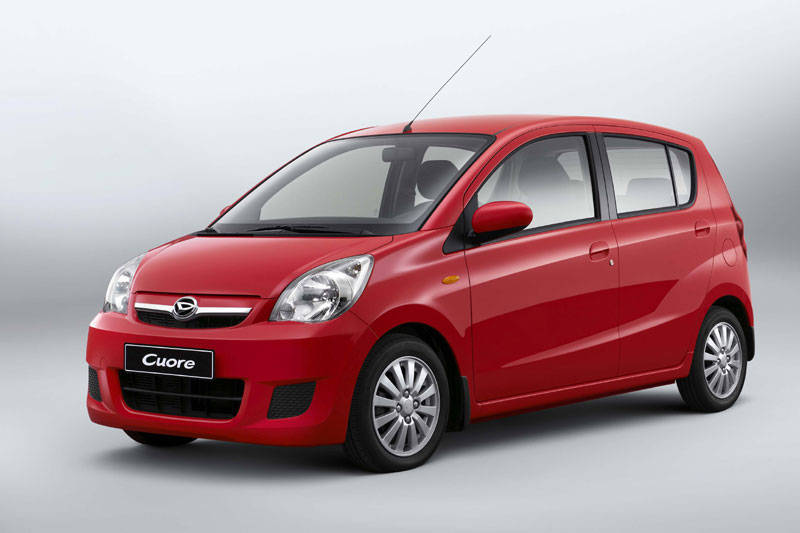 Suzuki Swift:
Price in Pakistan is PKR 1,221,000/.
Suzuki Swift is the popular car because of its mini size and easy to handling. Swift is totally a new kind of invention as it is having dual jet, which was less founded in the brand of Suzuki. The new engineers of Suzuki are now thinking something really out of the box. The most attractive thing is that it is perfectly suiting the personality of stylish Pakistani people. Now come inside the beauty, really amazing it is, truly spacious it is.