A sports bike is a motorcycle optimized for speed, acceleration, braking, and cornering on paved roads, typically at the expense of comfort and fuel economy by comparison with more standard motorcycles. Sports bike is a motorcycle whose enjoyment consists mainly from its ability to perform on all types of paved highway – its cornering ability, its handling, its thrilling acceleration and braking power, even its speed.Here are the Top 5 Sports Bikes in Pakistan.
Motorcycles are versatile and may be put to many uses as the rider sees fit. In the past there were few if any specialized types of motorcycles, but the number of types and sub-types has proliferated, particularly in the period since the 1950s. The introduction of the Honda CB750 in 1969 marked a dramatic increase in the power and speed of practical and affordable sports bikes available to the general public.
Suzuki Intruder M800 :-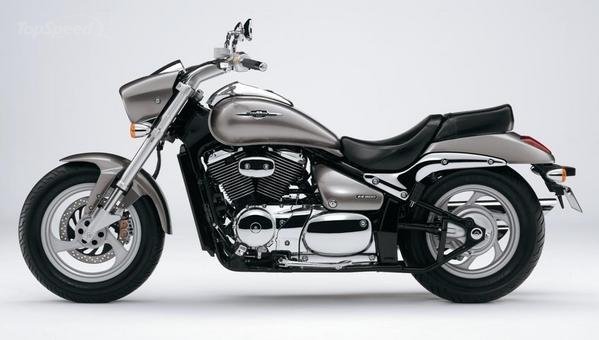 Suzuki Intruder M800 price in Pakistan 16,00,000. Suzuki Intruder M800 is one of the greatest Japanese wonders for sports bikers who are not willing to settle for anything less than exceptional power, outstanding performance and the most impressive style. With the body dimensions of 2,420 mm in length and 890 mm in width, Suzuki Intruder is a compact bike. For its parking, you don't need a lot of space in your garage. The cruiser is perfect for medium to short height individuals as it stands just 1,105 mm high. At a comparatively low height of 700 mm, the seat has also been fixed comfortably. there is a four stroke, two cylinder 450 V-Twin engine with transistorized electronic ignition system.
The displacement of 805 cc, enables it generate optimum output for both your city and highway travelling requirements. More precisely, the power of 52 bhp (brake horsepower) at 6000 rmp with the torque of 68.3 NM at 4000 rmp propels the lightweight motorcycle in the forward direction, helping it go from zero to 100 km/hour within seconds. The package for an ideal performance comes to its ultimate completion with the compression ratio of 9.4:1 along with 83.0 mm bore and 74.4 mm stroke.
Honda CBR500 2014 :-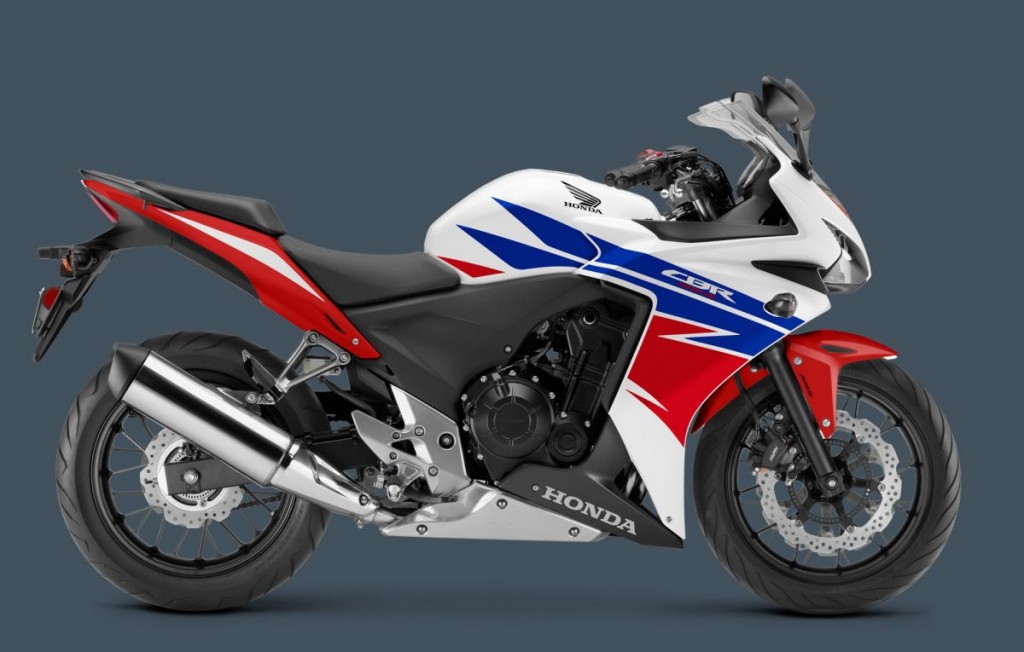 Honda CBR 500 is 1,250,000 price in Pakistan for year 2014 Model .Its brand new chassis, engine and a variety of other powerful features, your new Honda CBR 500R is set to lead the way through innovations. The two-cylinder parallel-twin layout of its engine is meant to provide a wide power-band and a plenty of torque, whereas the perfect counterbalance mechanism of a heavy sports-bike makes its run smooth on miscellaneous favorable as well as unfavorable terrains.
Different kinds of indicators and meters are featured on the screen, which are meant to give you many pieces of useful information about the bike, such as, status, working condition, capacity, an alarming situation, and so on. These digital instruments include tachometer, speedometer, odometer, trip meter, real time meter, clock, average fuel consumption meter, and illuminated engine diagnostic indicators. The twin-cylinder engine technology by Honda Japan is already famous for its extreme efficiency and versatility of functioning, and the one in the new Honda CBR 500R is that of the best quality ever. Offering accessible performance across all the RPM (Revolutions per Minute) ranges, the 500R model uses the same size of piston bore as found in CBR600RR version.
The liquid-cooled parallel-twin engine measures 471 cc in capacity, where each cylinder has four valves and produces sufficient thrust for a comfortable drive even on the rough and uneven roads. it has a sophisticated chassis with Honda Pro-Link rear suspension. In addition, the 4.1" travel and nine-stage preload make it capable of absorbing bigger, troublesome bumps on different terrains. The handling of this super bike is based on the diamond-shaped 35mm steel-tube mainframe which is tied to the engine via four mounts.
Yamaha Fz 250 :-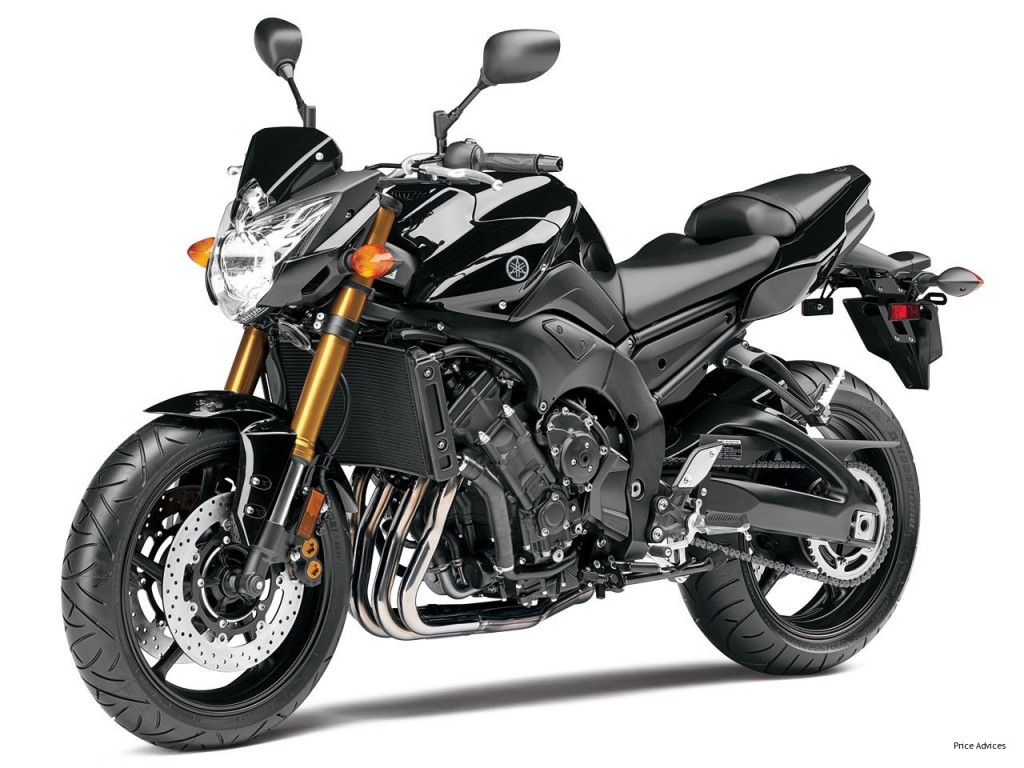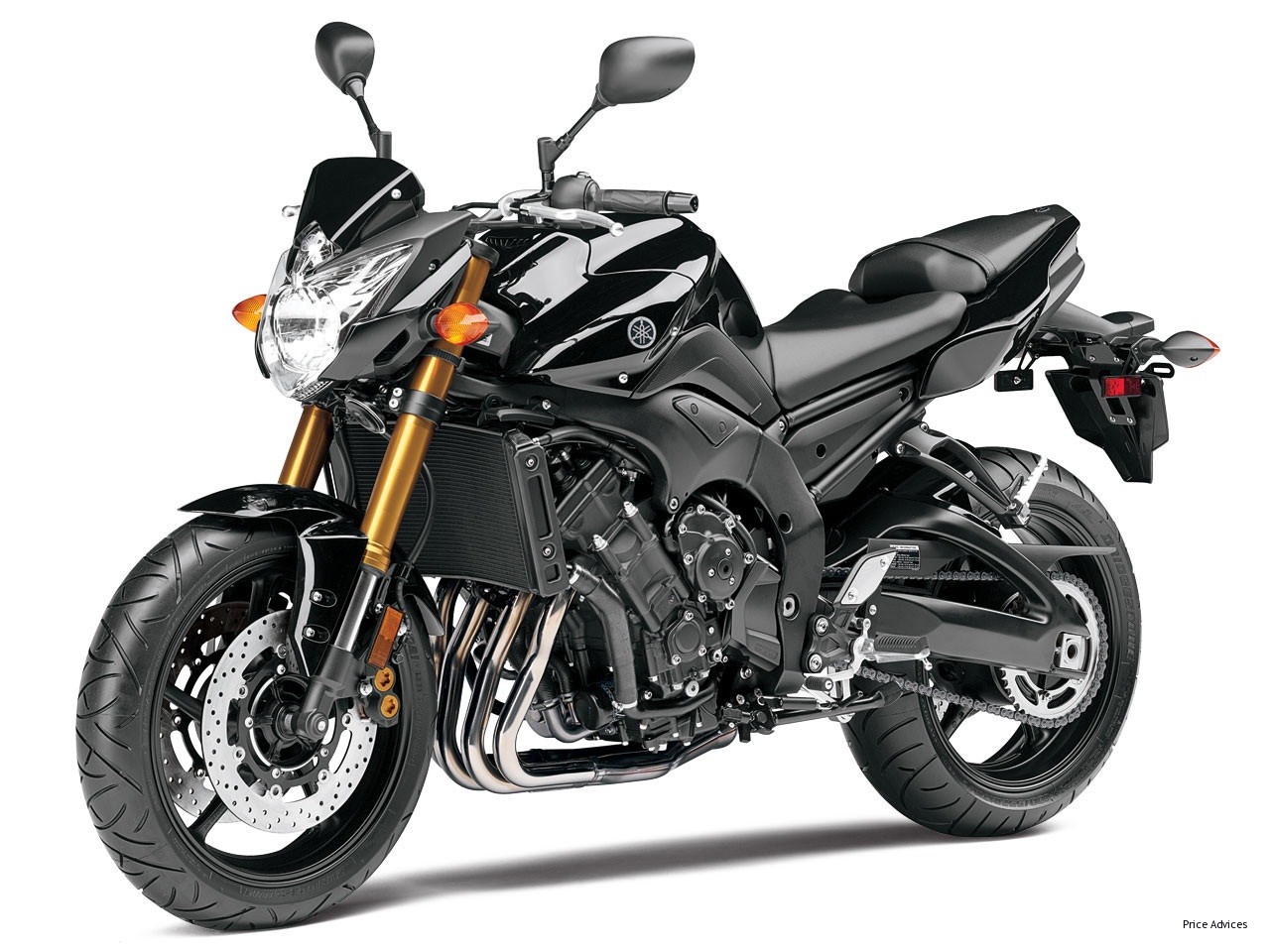 Yamaha FZ-250 price in Pakistan 150,000.Yamaha India is developing FZ 250 which is based on the famous FZ series. It will be equipped with a single cylinder motor which will boast four valves, fuel injection and a liquid cooling system. The single cylinder motor will be capable of producing a peak power in access of 24bhp and torque figures upwards of 20Nm. With the help of six gears the bike will be easily able to attain a top whack of 160+ kmph and would easily be able to cruise at the speeds of 140kmph. In addition to the power its highlights will be its traffic carving capabilities and its brilliant low end torque will make it a fantastic tool for city riding and also for highway stints. Just like all the bikes in FZ series, it will be a brilliant handler as well which will have the potential to tackle the battering offered by the Indian roads.
Engine Type:- Air Cooled, DOHC
Displacement:- 250cc
Maximum Power:- 24bhp
Lgnition:- Electronic ignition(Transistorized)
Starting:- Electric Start(self start)
Wheel Type :- Alloy wheel
Fuel Efficiency:- 25 kmpl
Fuel Capacity:- 17 ltr
Fuel Reserve:- 2.5 ltr
Fuel Type:- Petrol
Brakes:- Front and Rear Disc Brakes
Clutch:- Wet Multi Plate
Gear Box:- 6 Speed
Triumph Daytona 675 :-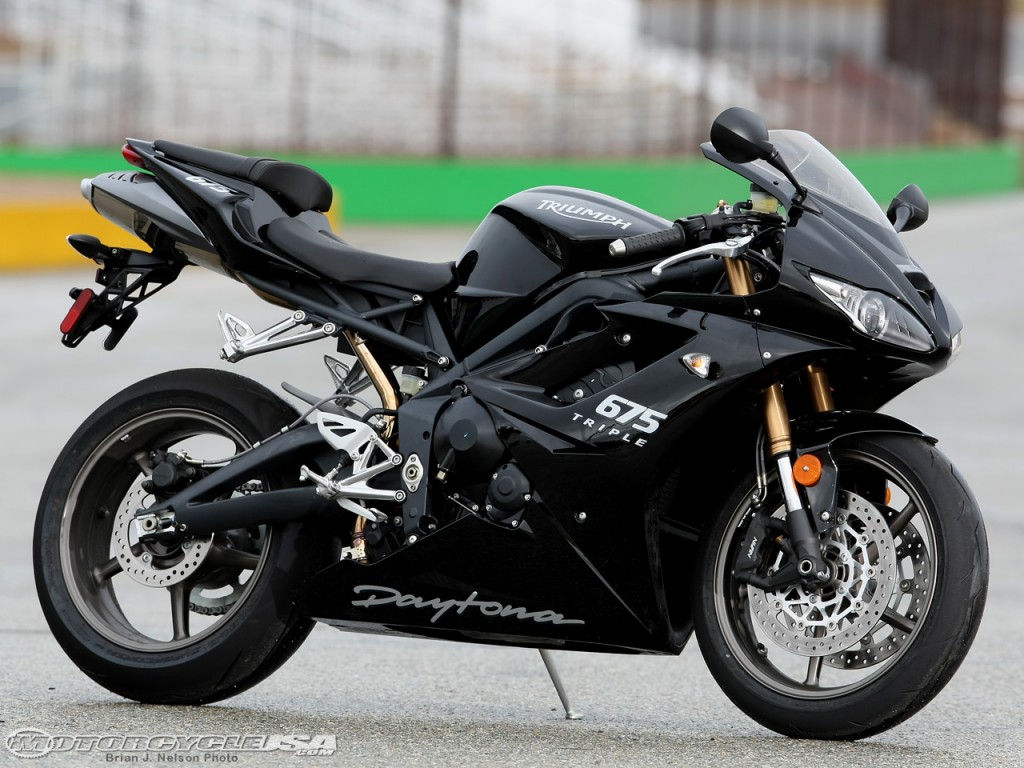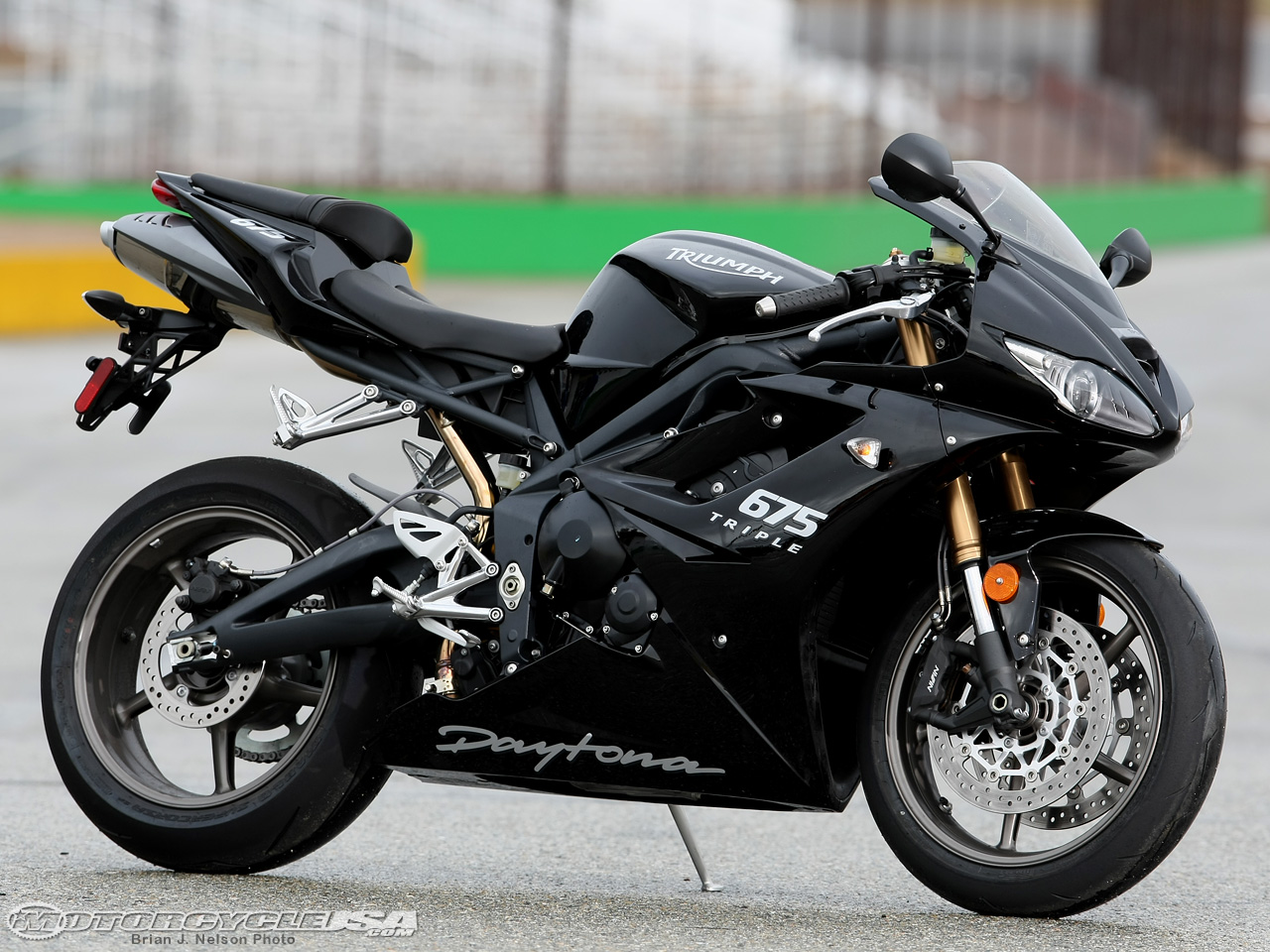 Triumph Daytona 675 price in Pakistan 7,00,000.The R version of the Triumph Daytona 675 was specially developed for the track. The bike features a pretty aggressive character and is equipped with technologies developed using the experience gained by Triumph on the race track. The motorcycle's backbone is represented by a new frame with revised geometry which is paired with a new rigid aluminium swingarm. The Triumph Daytona 675R is also fitted with Öhlins suspensions, Brembo brakes, a quickshifter and a 4.6us Gallon fuel tank.The motorcycle weighs 184 kg (wet) and is built around a 675cc, liquid-cooled, 12 valve, DOHC, in-line 3-cylinder engine which delivers a maximum output of 128PS at 12500 rpm and 74NM of torque at 11900 rpm. The unit is mated to a six speed close ratio transmission which returns a fuel consumption of 68.36mp.
Kawasaki Ninja KRR ZX150 :-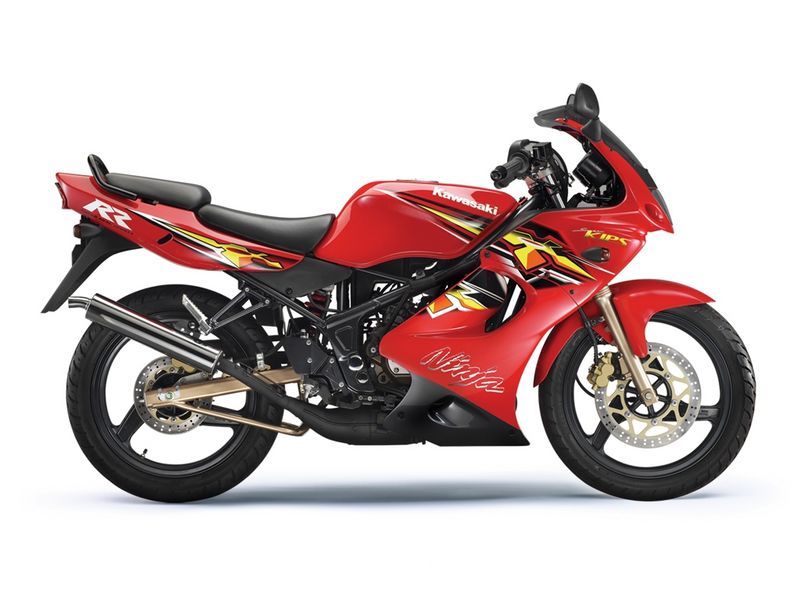 The Ninja KRR ZX150 is a firm favorite amongst seasoned 150cc bikers as well as those moving up from smaller engine bikes. The Ninja KRR ZX150 with its cool and renowned Ninja styling has dominated the 150cc bike category for a long time and the 2014 model will continue to win over many fans and without doubt will further strengthens Kawasaki's domination.
The high revving 2 stroke, liquid cooled, single cylinder with Kawasaki's patented SUPER KIPS (Kawasaki Integrated Power Valve System), will ensure continuous and useable power delivery across the entire power band. For experienced rider, the Super Kips powered Ninja KRR ZX150 will not disappoint. The powerful dual-calipers front and rear ventilated disc brakes will bring the Ninja KRR ZX150 to a complete stop safely and confident in all conditions and speeds.
Top 5 Sports Bikes in Pakistan with Prices  Specs and Other details