Pakistan automobile industry is now growing although driving in Pakistan can be very rough experience majority of the times due to high traffic density. Here we are providing the most searched cars in Pakistan according to their prices specs, features and popularity in Pakistan.
Toyota Corolla:
When we talk about the most favorite and popular car in the Pakistan then Toyota Corolla is the first name we ever think. Toyota is the best selling and most searched car in Pakistan. About every middle class family preferred the Toyota Corolla. The latest version of Toyota Corolla 2016 has epitomized basic trouble free and relatively comfortable transportation. The design has made it more appealing and technology up to date after efforts. In Toyota Corolla 2016 two different four cylinder engines both of 1.8 liters can be paired with different transmissions. One in L, LE and S models is rated at 132 horsepower and 128 lb of torque.
Honda City:
Honda City is also including the most searched car in Pakistan. The interior of the vehicle is also very impressive. It has wide seating capacity and has USB functioning, Rear camera for parking and other entertainment features. The outlook of the Honda City is very attractive. . The Headlights of the Honda City are amazing and new bumper and front grill puts it above the previous version. Its front and back doors are in stylish look. It is design in modern shape and gorgeous look. Honda City has electric sunroof. It is amazing vehicle of the Honda Company.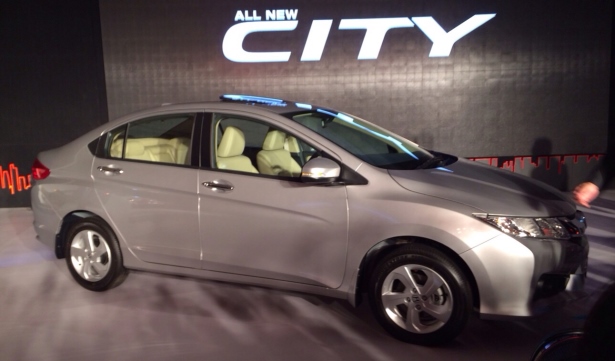 Suzuki Mehran:
Because of the easy handling and low prices the Suzuki Mehran is also the popular car in Pakistan. Suzuki Mehran new model Euro II engine had introduced in Pakistan which increased its efficiency. The power generated by Suzuki Mehran is fairly enough for providing the passengers with a smooth and pleasant riding experience. The transition from zero to 60 km/hour takes only 13 seconds which is commendable for a small car with an average engine.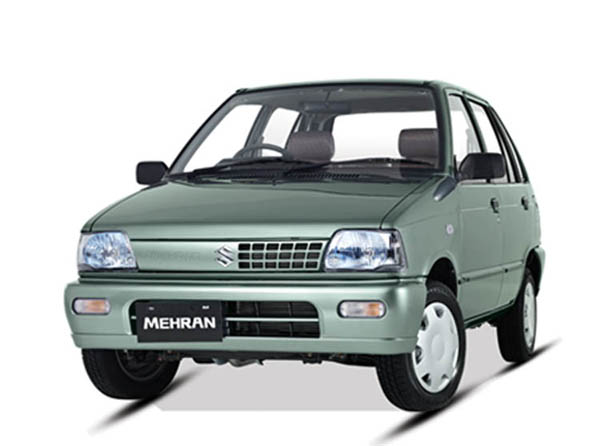 Honda Civic:
Honda Civic is the popular car in Pakistan. Honda's cars are one of the top selling cars in the Pakistan. It is equipped with some luxuries and useful features. Honda Civic comes with the powerful 1799cc engine. Its fuel system is EFI with i-VTEC and fuel type is petrol. It gives fuel efficiency of 11 km/l in city and 17km/l on highway.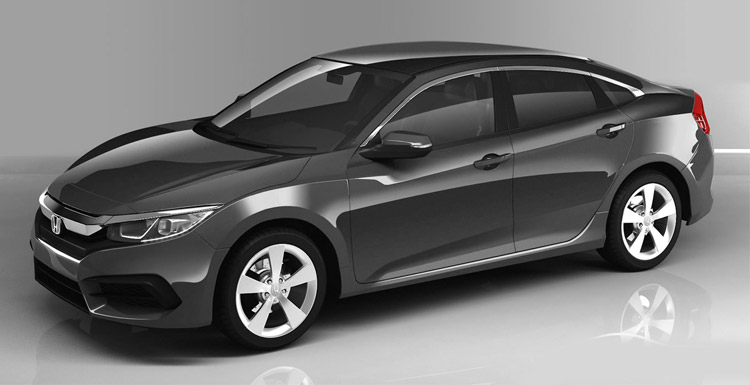 Toyota Vitz:
Perhaps the most successful hatchback out there right now, if people did not avoid getting used car finance there'd be more Toyota Vitz. It is a subcompact car produced by the Toyota. Toyota Vitz powered by a 106-horsepower, 1.5-liter four-cylinder engine, paired with five-speed manual or four-speed automatic specification. Toyota Vitz is elegant offering high satisfying performance along with comfort and luxury.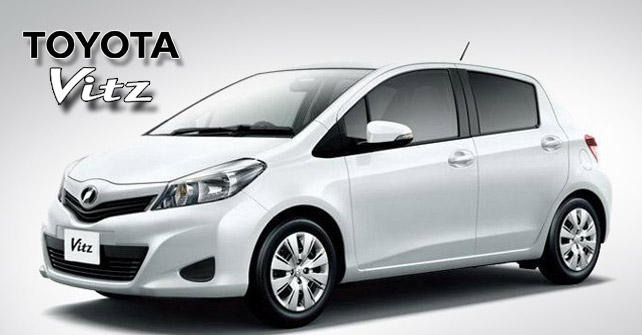 Suzuki Cultus:
Suzuki Cultus is the best selling vehicle in such type cars. It has powerful 993cc engine and engine type is G10b Efi. Its price is very reasonable and that's why its demand is very high in all cities of Pakistan.  The shape of the Suzuki Cultus has in attractive shape and it is available in six different shades so that you can choose the one best suit your aroma and attitude.
Daihatsu Mira:
Daihatsu Mira is now getting popularity in Pakistan. It comes with a variety of options and chassis variations, with the latest variant having four models. It is a complete car blended with many new controlling and safety features. Although it's exterior looks quite compact. Its interior is example of innovation and state o the art technology usage.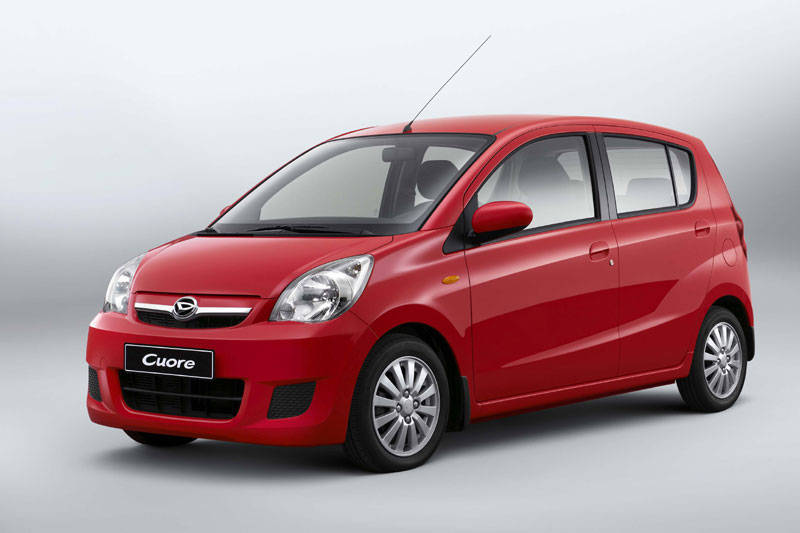 Daihatsu Mira:
In most searched car Daihatsu Mira is also including. It is a complete car blended with many new controlling and safety features. Although it's exterior looks quite compact. Its interior is example of innovation and state o the art technology usage. The engine is powered with 660cc KF and DOHC 3 cylinders 12 valves. Daihatsu Mira 2016 model gives the great performance and best riding experience to the user.