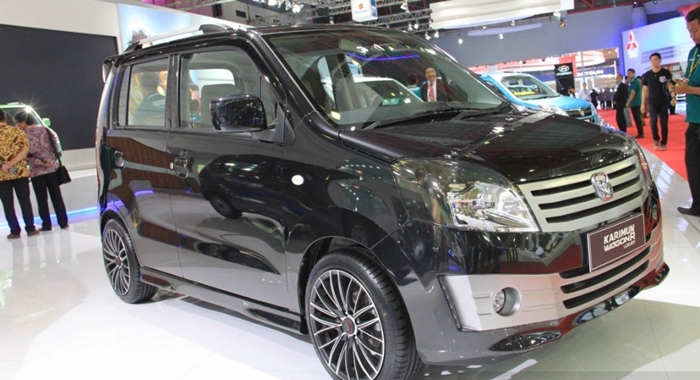 LCGC Vehicle Karimun Wagon R Export in Pakistan From Indonesia
Suzuki Indomobil Motor, Indonesia officially announced that they are starting LCGC Vehicle (low cost green car) Karimun Wagon R to Pakistan. According to the company's commissioner Subronto Laras,
Today we met the minister for industries to report that on June 5 we will execute the first export of the Suzuki Karimun LCGC to Pakistan. The company would export 1,200 units per month, which would then be increased to 1,500 units per month in the next stage.. The export contract reaches 20,000 units per year and this will continue."
Suzuki move followed on the heels of Toyota, which in February stated exports of its LCGC, the Agya to the Philippines. Another Suzuki said that the exports to Pakistan of the inexpensive and fuel efficient vehicles would expand the reach of new cars produced in Indonesia to areas outside the Southeast Asi region.
The Karimun Wagon R is sold with a tagline of Super which abbreviates of spacious, useful, practical, efficient and reasonable with latest exterior and interior features.