The Pakistan Automobile Market has been an active and growing field in Pakistan for a long time, however not as much established to figure in the prominent list of the top automotive industries, having a stable annual production of 100-170 thousands only. Despite being the sixth most populous country in the world, there has been no transfer of technology and local manufacture of vehicle components is minimal. In total, only a few car models are being assembled in the country. The lack of competition in the local auto industry due to the presence of just three assemblers; Toyota, Suzuki and Honda. Today we compare different automobile markets all across the globe and compare with Pakistani market.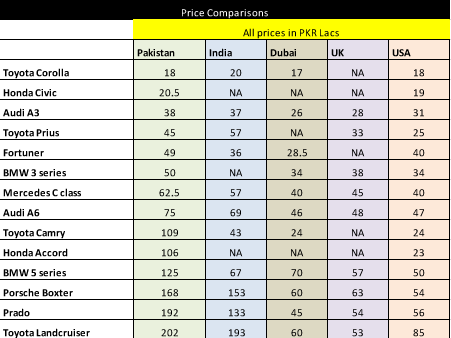 The prices of the cars in Pakistan are higher and standards are low as compare to the prices. If the any person want to by luxury car as Porsche, land cruiser, accord or BMW in Pakistan he has to a good amount of money in order to be able to afford.  The low prices vehicle like the Suzuki Mehran is also increased from Rs 352,000 to Rs 520,000.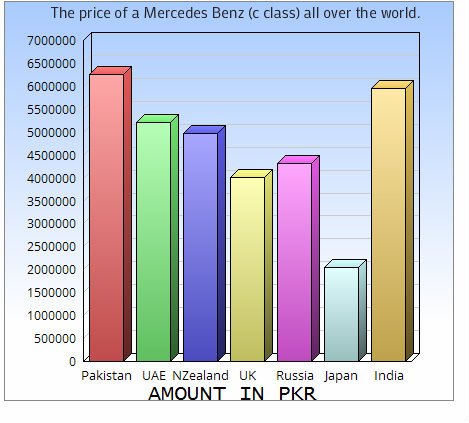 Beside the above information it is also a fact that Government of Pakistan is now trying to remove the monopoly of the existing automobile companies in the Pakistan. Pakistan automobile sale on a continuous positive trajectory and are expected to hit a seven year high by the end of this fiscal year in August 2016.