The Government of Pakistan has announced that the Govt. has imposed more taxes on the car buyers. It is expected that the prices of the used and imported cars will increased due to Pak Government increased taxes. Government announced that imposition of new tax and advanced taxes on cars is the part of the 2015-2016 budget. The new taxes are effective from December 1, 2015.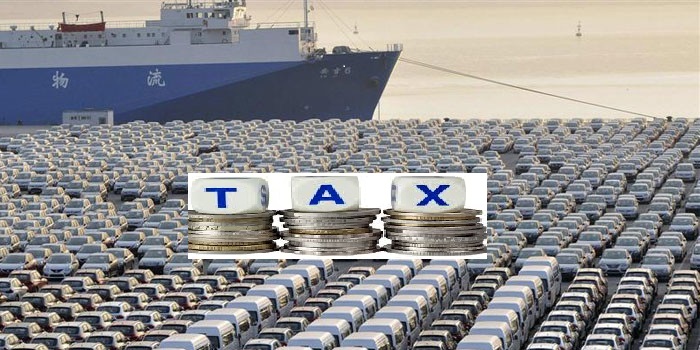 Pak Government Increased Taxes On Local and Imported Cars Buyers
The New Duties/ Taxes are as followed,
Proposed advance tax rate for up to 850cc vehicles is 10,000 rupees for both return filers and non-filers while for 851cc to 1000cc, proposed tax is 20,000 rupees for filers and 25,000 rupees for non-filers. Duties on all cars which are above the 1000cc were increased by 10%. While in hybrid vehicles prices had no change. Other increased taxes percentage is here
1300cc: Rs 95,942
1500 CC: Rs 135118
1600 CC: Rs 163902
1800 CC: Rs 203078
Above 1800 CC: Rs 400,000-500,000
3000 CC and above: Rs 800,000-12000, 000.
Moreover, one of the new measures introduced in the new budget under the pretext of widening the tax base, seeks to charge higher extra taxes on transfer of vehicles ownership for those who do not file tax returns. The transfer of ownership taxes is here. Transfer of an 850cc car the owner will have to pay Rs 10,000 tax on transfer. Rs20, 000 will have to pay if the ownership is transferred within 5 years on 851-10000cc vehicles.
On 1301-1600cc, the taxpayer will pay Rs50,000 and the one who does not file his income tax return will pay Rs100,000.  On 1601-1800cc, the taxpayer will pay Rs75, 000 and non-compliant person will pay Rs150, 000.On 1801cc-2000cc the rate will be Rs100, 000 for a taxpayer and Rs200, 000 for a non-taxpayer. On 2001-2500cc, taxpayers will be charged Rs150, 000 and non-taxpayers will be charged twice the amount.