Atlas Honda Limited (AHL) has increased the prices on its four models CG-125, CG-125 Dream, CG-125 Deluxe and Pridor of Rs 500/-. Honda Atlas Limited has not given any reason for pushing up Bikes rates. The prices of the CD-70 and CD-70 Dream remained unchanged.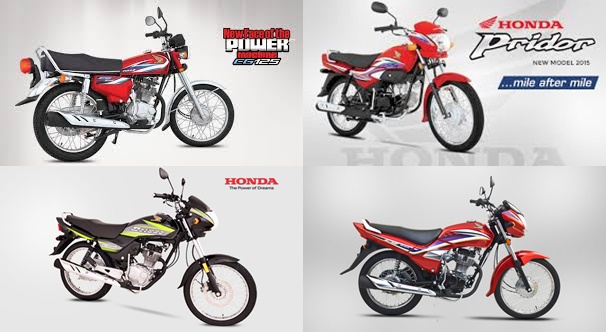 Honda Bikes Prices Raised in Pakistan
According to reliable sources, that the CG-125 has been facing shortage due to huge demand and the company was unable to cope with it. Due to this situation, some dealers were seen charging extra amount on CG-125 regarding different factors.
The production of the Honda CG-125 for 2015-16 also has been decreased while the demand of the Honda CG-125 increased.  The demand of the heavy bikes in Pakistan is also increased. It is expected that the other companies like Yamaha and Suzuki will also increase their prices.