Summer is a hotter season and it is cruisier for a vehicle's engine especially in Pakistan. Although Pakistan has four different seasons but still there are some places where weather get hotter to 45 to 50 degree. This weather makes the air hotter which is destructive for air cooled engines. So if you are also having an air cooled engine motor and living in Pakistan then reading this post will makes you able to know about Which Engine Oil is Best in Summer Season in Pakistan. There the thing is just to understand the grates rates among heat producing of engine and the viscosity of engine oil. Famous engine Oil Company's line Zic, Shel and Caltex are producing dual viscosity grades but still you have to understand them. So never careless about this important precaution relating to maintain the performance of your vehicle's power and performance.
Which Engine Oil is Best in Summer Season in Pakistan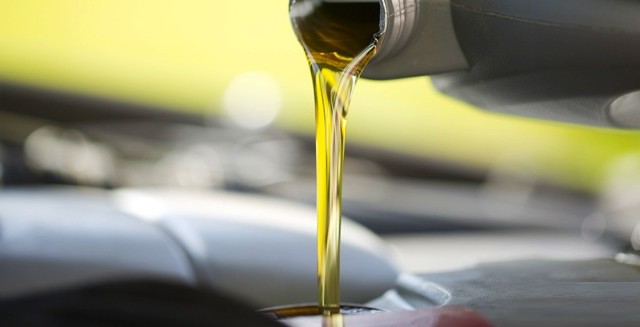 How to Choose Engine Oil In Summer:
Well before learning this Which Engine Oil is Best in Summer Season in Pakistan method you have to learn about the viscosity grades. These grades are actually the numbers shown on the label of the bottle of engine oil. Whenever you buy an engine oil you see the grade rates written like 5W-30 or 10W-40 or more. These grades are called the viscosity and each viscosity has its own characteristics.
Viscosity Grades:
In the grade 5W30 the term W refers the capacity of flow of oil while the number 30 shows the oil must fall within certain viscosity at 100 degree Celsius. As much as the W grade is smaller means the oil is thin and the larger number of W means the oil is thick. Such as the oil 20W-60 is thick then to the 10W-40.
So if you have understand the viscosity grade rating then next time you must keep in mind to see the label on bottle and make sure you are buying the correct product which will suits with your car's engine. Now keep on reading to get our recommendations about which engine oil is best in summer season in Pakistan.
Recommendation for Summer Season:
As I have written in the top above passage that the wind below hotter in the summer season. Engine with air cooled technology get heat-up and put negative effects on the performance of the vehicle. Sometimes it produce some serious destruction in your drive when you are on long roots. So in order to stay safe from any type of forfeiture you should follow the recommendations by driver.pk…
We recommend to use a thicker oil in the hot season. Buy oil with higher viscosity rate like 15W-50 or 20W-60 (as per the nature of vehicle). These days mostly engine oil companies are producing the dual viscosity engine oils which suits and best for every season. But still if you are having a new car or your car engine is conscious about season then must take a special attention about the use of best appropriate engine oil in summer season.
Hence this is the answer about your query Which Engine Oil is Best in Summer Season in Pakistan. I am sure that the article is providing you best data about your search and you have got the point. In case of any more details keep on commenting us and we are continuously replying each question answer through the Email service.