Driving license is one of the necessities if you want to be a driver. For the people who are looking for the best way to drive safe, you need to opt for computerized driver's license. In order to get that:
Step-1:
You need to get the driver's learner license. This will be allocated to you for 42 days during which you can learn driving, practice and also drive and when asked show this to anyone who demands verification.
Step-2:
In order to receive your learner's license you will have to submit your complete information that is submission of all the documents that include your ID card copy, your medical certificate and also the written test which is mostly conducted on computers when you are at the authority's office.
How to get computerized Driving License in Pakistan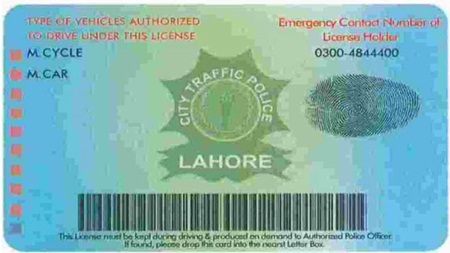 Step-3:
Once you have this information put down, the next step is to get your practice complete and show up at the driving license issuer office where you will be able to get your driving test.
Step-4:
The driving test is conducted by the police officials. For ladies, female police while for men male police is present at the scene, while you cross the hurdles and reverse test is taken place in the area made by them, you will be able to prove yourself.
Step-5:
Make sure to reach at the station early because this is the place where so many people come and it will be really difficult to catch up with your place in the queue of so many people there.
Step-6:
The next step, which is probably the last you will have to collect your driver's license and for that the date will be issued to you.
NADRA is the authority from where your license will be issued. The system they have acquired is of RFID based Driver's License. This is the system in which a chip is implanted in your computerized license and it has two parts, one is where your information is stored and the other one is where your conduct is stored. All the felonies and law breaking will be documented in the license. This will become a way of knowing you right away and all about you.
The new computerized driving license system is so far the best development that you will really like as it is also bringing orderliness in the society. It is illegal to drive without license and if you fail to produce it at the time you are questioned, the thing is that you will be charged heavily. So make sure to keep it handy and with you at all times.