With the increase of poverty and inflation rates, crimes have taken a great toll. This is why now we come across theft stories every now and then. Since last decade auto-theft has been increased. Man reports show that these vehicles have been used by the terrorists to ruin the country's image while using them in suicide bombing. This is why the problem needed to be curbed at to be nipped in the bud. Auto-theft has become a great problem but when we have vigilant police to make it all right we don't have to worry.
How to Find Stolen Cars/Bikes in Pakistan, Trace theft Recovery in Pak Steps to follow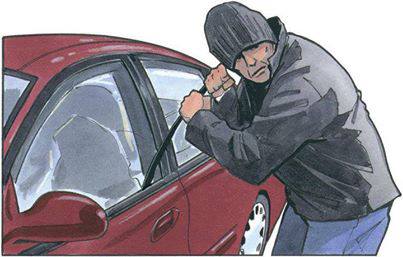 How to Find Stolen Cars/Bikes in Pakistan, Trace theft Recovery in Pak Steps to follow
How to trace stolen car:
The first step to be done for any car is to get it registered with the police administration.
Whenever you buy a car or bike, you can use the chassis number and engine number to identify if the car is stolen or legal and for that all you have to do is sent the both information to 8582 via SMS. You will get the complete detail of the vehicle about its color, made and much more.
Another facility that has been provided to people is that you may send the engine and chassis number to8521 via SMS and you will get to know what status of the vehicle is whether it is legit or stolen.
With all this information at hand it is easy for you to track that whether the car you are buying is stolen one or you are buying from the owner.
If your car is stolen then it is necessary for you to:
First of all get the FIR (First information report) submitted at the nearest police station.
Once you have submitted this report make sure to keep a copy of your car book at home too so that in any such case you are able to provide chassis number and engine number to the police.
If you have submitted all the information then the police department will inform all the police posts so that they may keep an eye.
The information of car can also be posted in newspapers so that if any such car reaches to people they may inform to police.
There is only a hope from police that with the help of their full coordination they recover your vehicle but you will have to be careful from the start in order to keep your vehicle safe.