Top Best Performance Cars 2018 in Pakistan by Price Speed & Mileage detail with complete information of fuel capacity efficiency latest models maximum speed. There is a whole range of Cars available on the market in Pakistan. These four wheelers are the preferred choice of most Pakistanis due to there affordable & compact design. Here we are providing the best performance cars 2018 in Pakistan by speed and Mileage in our list these cars are provide best performance in Pakistan because in Pakistan road condition are not well and in Pakistan Petrol are not prove. See the detail below.
Honda Accord is a top class motor cars as the launched and provides the ultimate performance without compromising on luxury and comfort cars in market every year. The Honda Accord is fitted with a 2.4 Liter i-VTEC petrol engine. It delivers an impressive power of 180 PS and peak torque of 222 Nm. This engine can be connected with both manual and automatic five transmissions. The manual transmission vehicle provides an impressive fuel efficiency of 12.88 km-pl. So the automatic transmission variant provides 11.8 km-pl.
Price: 10,650,000
Speed: 180 PS
Mileage Capacity: 10.2 Km/pl
Price: 1,508,000
Speed: 100Km/Hr
Mileage Capacity: 25 Km/pl
Suzuki is famous for its name as family car this car is famous for its high teach performance. The design of this car is very simple yet so brilliant and allows you to behave more and more brilliant performance and you will be having a great ride. The market that Suzuki has built is commendable and has sold 50 million units all over the globe. This is a most effective Japanese technology that has built is accepted worldwide.
Price: 1,034,000
Mileage Capacity: 12 Km/pl
Suzuki Mehran is currently the most affordable family car in the county. Pak Suzuki Motors company is responsible for the manufacture and assembly of the vehicle in Pakistan. The car was introduced in the market for the first time in 1989. Over a period of these twenty four years the specifications of Mehran remain almost the same. So you do not see much modification in the vehicle. Mehran has a four stroke cycle engine which is water cooled. The power generated by this machine is fairly enough for providing the passengers with a smooth and pleasant riding experience. The maximum speed which can be attained by a driver in the car is 130 Km/h. this is more than enough for family journeys to enjoy a fast ride and stay within a safe limit at the same time. The transition from zero to 60km/hour take only 13 seconds which is commendable for a small car with an average engine.
Price: 625,000
Speed: 130km/h
Mileage Capacity: 18 Km/pl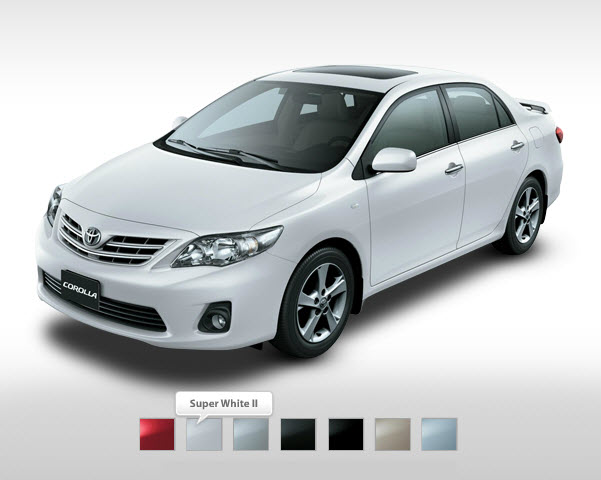 Top Best Performance Cars 2018 in Pakistan by Price Speed & Mileage
The latest Toyota Corolla XLI one of the two popular versions of Toyota Corolla is now out in the market remodeled for the year 2018. It costs slightly less than its sibling Toyota Corolla GLi. However as far as the performance and other features are concerned Xli is no less than the GLi version. Every model of Toyota Corolla has always been attractive with a decent design fol the exterior as well as interior. The new front grill design and the stylish headlamps are two the most prominent modification in the new model of the luxury vehicle. The 5 speed transmission system of Toyota Corolla Xli accompanied by an engine with 16 valves is the logic behind its pleasantly smooth driving experience.
Price: 1,624,000
Mileage Capacity: 12 km/pl
The Audi Q3 has a turbocharged four cylinder engine that most reviewers think produces satisfactory power. With an EPA-estimated 20/29 mpg city/highway the Q3 firms suspension means that for some. It may not be comfortable for everyday driving. The Q3 is a five seater compact SUV in much the same vein as the X1, but it promises a little more space than the Munich competitor. Underneath the fancy bodywork the Q3 is a Volkswagen Tiguan, which isn't a bad base to have.
Price: 6,500,000
Mileage Capacity: 16 km/pl
Here we provide top best performance cars 2018 in Pakistan by price speed & mileage detail on this page and we will provide every updates about best performance cars in Pakistan 2018. If you need any further information then write and mention in comments section below.