Vitz Hybrid 2018 is seizing the market interest in advance. The car is coming with four different hybrid packages;F2, Jewela2, U2 and sporty package2.  All these variants are coming in four wheel drive and a 1.5 liter 1NZ-FXE engine. We are portraying the specs, the features and of course the Vitz Hybrid 2018 Price in Pakistann along with its stunning depiction of Specification Features Petrol Average Interiors. Here one thing which I would like to add for new readers that the Toyota Vitz is internationally known with its name as Toyota Yaris Vitz. Well, yet the company has not clear the releasing date in Pakistan, but due to the rising trend of Hybrid cars in Pakistan. It is been expecting that the car will break the records of sale. Read out the complete details of specs and functions and then the price and I am sure you will like this unit in the best of your choice.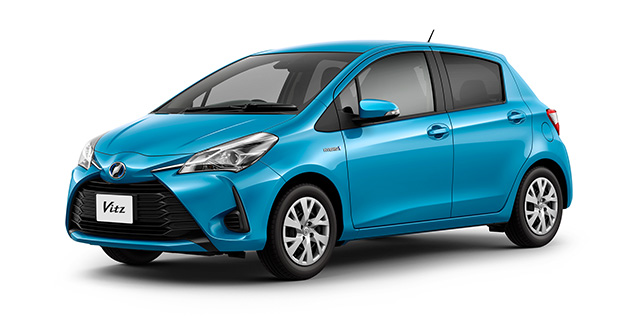 Vitz Hybrid 2018 Exterior:
The exterior line is quite sporty and wider in dimensions. There are no major differences have seem in this model then to its predecessor 2017 Vitz. There are some color finish and the trim lines on the lower edges of the door side are the addition while the other details are quite same as to the last year model. The front side is black with upswept trapezium strips of plastic. The sleek up-swept head lights and the geometrical space of fog lamps is the real beauty in frontal face of this amazing car. With the hatchback door the rear side is also quite identical. It's a low profile aerodynamic shape car which has attractions in its looks and shape.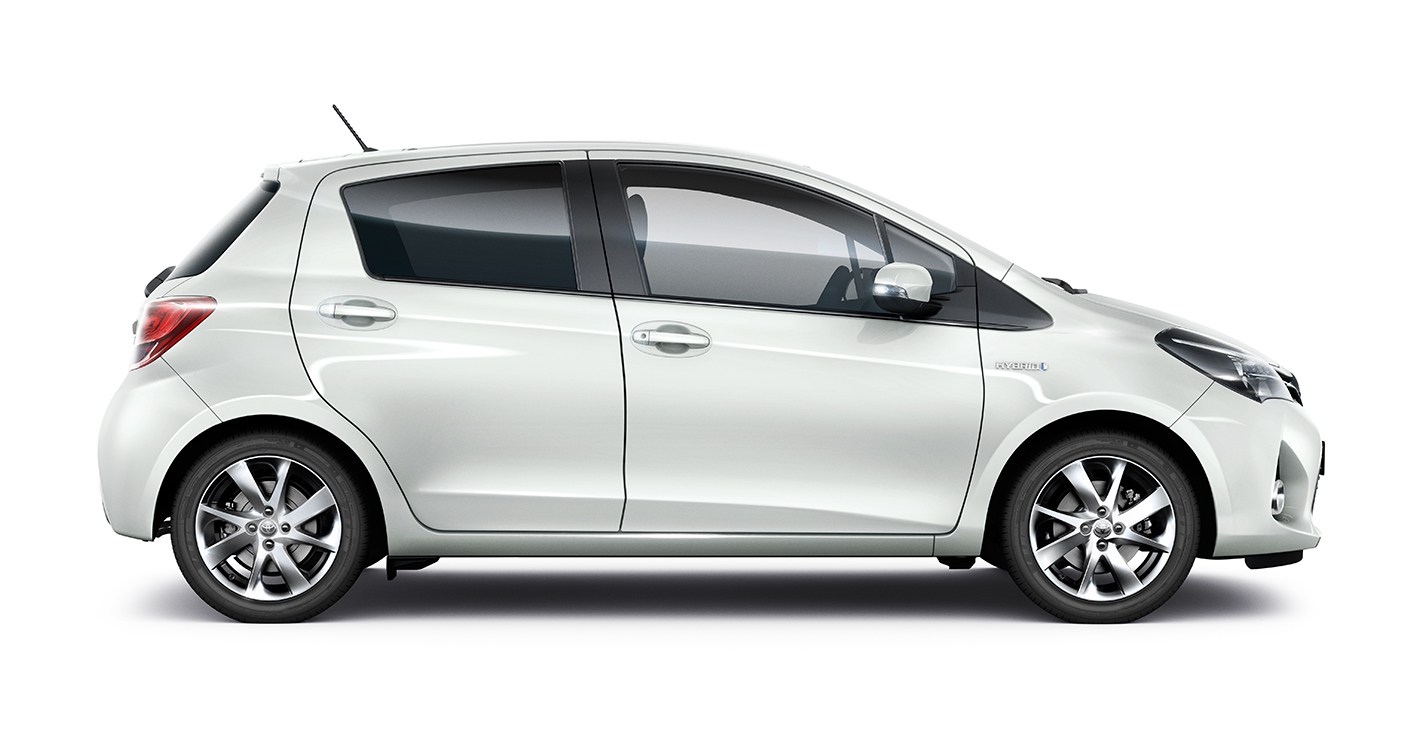 Vitz Hybrid 2018 Interior:
All the ornamentation of inner cab is black. A new shade of barrel brown is coming in Hybrid Vitz 2018 F2 and U2 packages. The Jewela2 and Sporty Package2 has new Marsala, a sepia tone which is conveying a modern and refined space. Cockpit style dashboard has a power steering, tachometer, front seats air bags, and multimedia infotainment. Driver seat and steering wheel is adjustable according to the size and height of driver. There are lots of other security, safety and comfort features are available in car which are written below.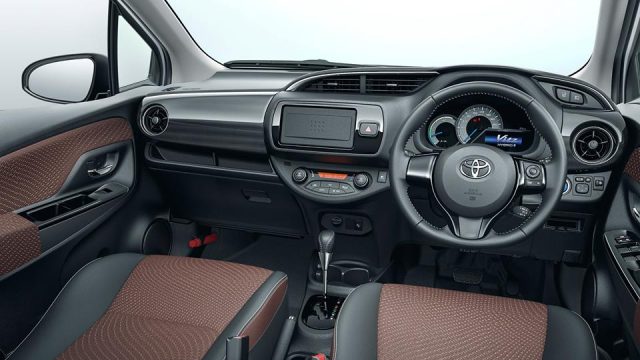 Vitz Hybrid 2018 Price In Pakistan
Price is given in the following table according to the four different variants of Vitz Hybrid.
Packages
Engine
Transmission
Driveline
Price (PKR)
Hybrid F2

(1NZ-FXE 1.5-liter)
THS II with reduction gear

Front-wheel drive
1,819,800
Hybrid Jewe la2
1,983,960
Hybrid  U2
2,087,640
Sporty package2
2,237,760
Vitz Hybrid 2018 Specifications:
Engine
Model
1NZ-FXE
Displacement
1,496 cc
Maximum output
54 kW [74 PS]/4,800 rpm
Maximum torque
111 N?m [11.3 kgf?m]/3,600 rpm-4,400 rpm
Motor
Maximum output
45 kW [61 PS]
Maximum torque
169 N?m [17.2 kgf?m]
Complete system2
Maximum output
73 kW [100 PS]
Battery
Nickel-metal hydride
Vitz Hybrid 2018 U Specs:
Engine and Fuel Mileage
Engine Model
1NZ-FXE
Cylinders
3
Maximum Power
74ps(54kW)/4800rpm
Maximum Torque
11.3kg?m(111N?m)/3600~4400rpm
Displacement
1496cc
Bore Stroke
75.0mm×84.7mm
Compression Ratio
13.4
Charger
Built In
Fuel Supply Equipment
Direct Inject
Fuel Tank Equipment
36L
Fuel Type
Petrol
Suspension
Steering System
Power
Minimum Turning Radius
4.7m
Suspension System(front)
–
Suspension System(rear)
–
Breaking System(front)
Disc
Breaking System(rear)
ABS
Tires Size(front)
185/60R15
Tires Size(rear)
185/60R15
Drivetrain
Driving Wheel
FF
Transmission
Automatic
 Gear ratio

 Final Drive Gear Ratio
 3.190
1st Gear
1st Gear
2nd Gear
2nd Gear
3rd Gear
3rd Gear
4th Gear
4th Gear
Reverse
Reverse
Vitz Hybrid 2018 Jewela2 Specs:
Engine and Fuel
Engine Model
1NZ-FXE
Cylinders
–
Maximum Power
74ps(54kW)/4800rpm
Maximum Torque
11.3kg?m(111N?m)/3600~4400rpm
Displacement
1496cc
Bore Stroke
75.0mm×84.7mm
Compression Ratio
13.4
Charger
–
Fuel Supply Equipment
–
Fuel Tank Equipment
36L
Fuel Type
–
Suspension
Steering System
–
Minimum Turning Radius
4.7m
Suspension System(front)
–
Suspension System(rear)
–
Breaking System(front)
–
Breaking System(rear)
–
Tires Size(front)
175/70R14
Tires Size(rear)
175/70R14
Drivetrain
Driving Wheel
FF
Gear ratio
1st Gear
Transmission
–
2nd Gear
LSD
3rd Gear
4th Gear
Reverse
Final Drive Gear Ratio
3.190
Vitz Hybrid 2018 Price in Pakistan varies from PKR 18 Lacs to PKR 22 Lacs