Suzuki Celerio 2018 Price in Pakistan = PKR 1,299,000/.
The Suzuki Celerio has been introduced for replacing the Suzuki Cultus. The -new Suzuki Celerio 2018 model is the small car full of things you expect in a large car. It's light, agile and economical enough to be a great, quick city runabout, but boasts the interior design, modern features and storage capacity to be so much more. Loaded with Suzuki small-car know-how, the Celerio is perfectly suited to the urban environment.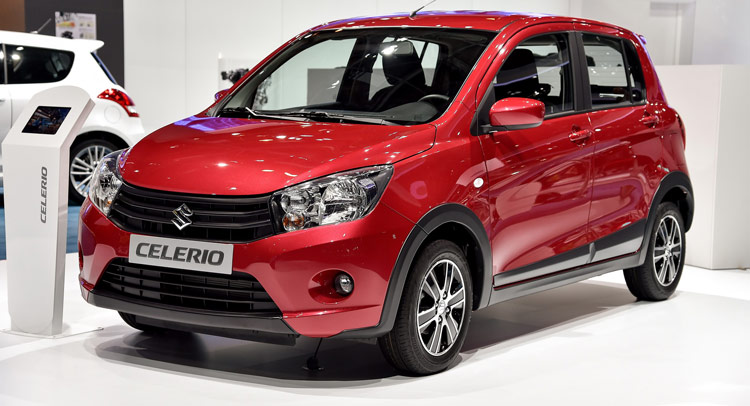 Suzuki Celerio 2018 Stylish Front View
The interior have been intelligently designed to maximize space and comfort, it gives the user a roomy cabin, specious headroom, legroom, shoulder room and a large boot space. It is available in seven attractive colors, Cerulean Blue, Cave Black, Glistening Grey, Silky Silver, Pearl Artic White, Blazing Red, Sunshine Ray.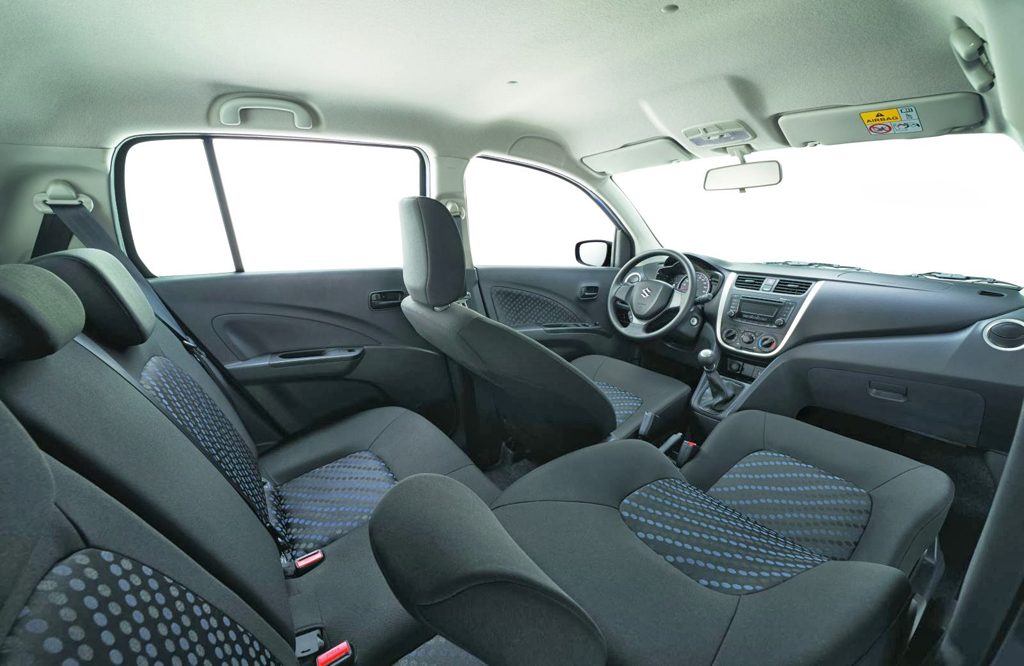 Suzuki Celerio 2018 Interior View
Suzuki Celerio has 1.0 Liter, 3 Cylinder, DOHC 12V Engine. Suzuki Celerio power comes from a 1 liter three cylinder engine developing just 50 kw of power and 90 Nm of torque at 3000 rpm, outputs are enough to push along a for long journey. Suzuki Celerio is the first AMT (automatic manual transmission) powered car in the A+ segment.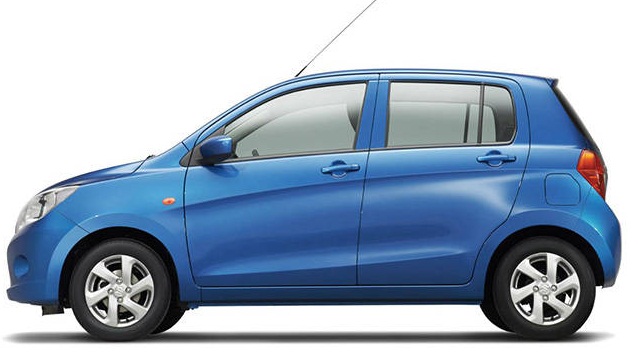 Suzuki Celerio 2018 Side View
Suzuki Celerio 2018 Features:
Seating capacity only 5
235 Luggage capacity
35 liter Fuel Tank Capacity
0 Liter, 3 Cylinder, DOHC 12V Engine
Versatile Carrying Capacity, more space than the such type cars
Alloy Wheels
Steering Adjustment
AM/FM Radio
CD Player
Central Locking
Power Door Lock
Suzuki Celerio 2018 Model Price In Pakistan is PKR 1,299,000/.