Suzuki Alto 2019 Price in Pakistan = PKR 750,765/-
Suzuki has now presented in Pakistan 660cc car, Suzuki Alto 2019 with great fuel mileage. Tow leading companies Honda and Toyota is not dealing of mini cars so the Suzuki Alto demand is increasing. Suzuki has announced their new model Suzuki Alto 2019 Price in Pakistan 660cc  model launch with new design and shape. It is different car model with comfortable seats with more capacity, comfortable drive, better car interior and extra fuel efficiency.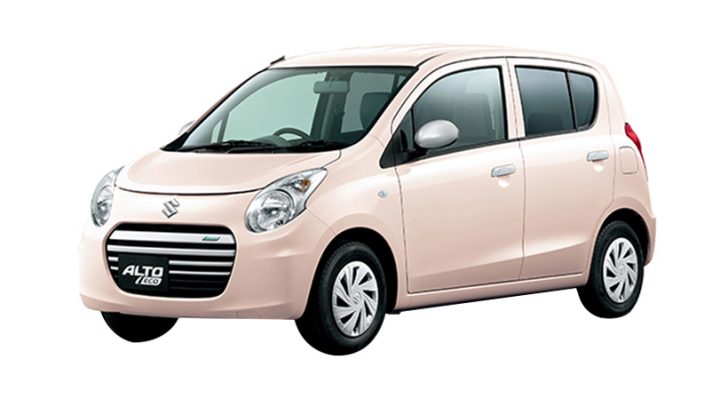 Suzuki Alto Turbo RS is powered with a 660cc engine, Engine Upgraded with 3 Cylinders, DOHC with a displacement of 0.66cc. The output is 64 hp and 95 NM from 3000 rpm. Its standard output, Suzuki says a 20% in turbo lag. Due to new platform the weight of the new model has reduced about 60 kg but materiel is stronger. Suzuki Alto new model gives the 37 km/l fuel mileage efficiency.
The Suzuki Alto 660c 2019 have impressive look with large headlights. There are 12 colors available in new Alto. The exterior and interior has been redesigned by the Suzuki. In interior it consists of seat belt reminder on both driver and front passenger seat which include in its safety features. Suzuki Alto 2019 Model has Rader brake support collision mitigation system and with hill holds control. The electronics stability is very strong. It has the various unique systems like start-stop button, heated front seat, electric mirrors and keyless entry, manual and automatic air conditioning, and also cup holders.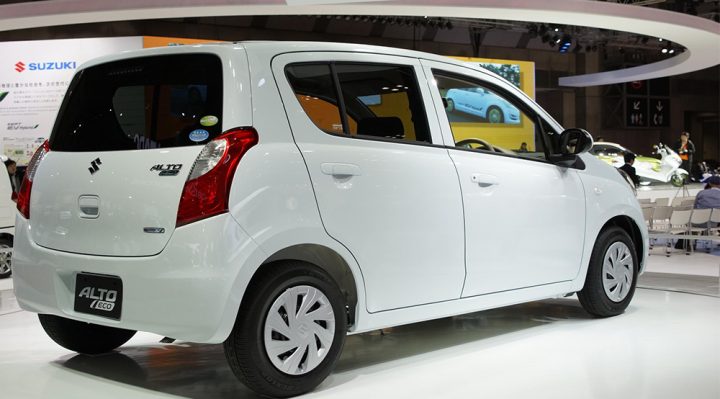 Features of Suzuki Alto 2019:
Powered with a 660cc engine, Engine Upgraded with 3 Cylinders, DOHC
Seat belt reminder on both driver and front passenger seat
Rader brake
37 km/l fuel mileage efficiency
Heated front seat
Cup holders
Manual and automatic air conditioning
Keyless entry
Start-stop button
electric mirrors
Electronics stability
Hill holds control
Support collision mitigation system
Specifications Suzuki Alto 2019:
Overview
Also called
Mazda Carol
Production
2017
Assembly
Japan
Body and chassis
Body style
5-door hatchback
Layout
Front-engine, front-wheel-drive or four-wheel-drive
Power train
Engine
660 cc
Transmission
5-speed manual
CVT automatic
Dimensions
Wheelbase
2,460 mm (96.9 in)
Length
3,395 mm (133.7 in)
Width
1,475 mm (58.1 in)
Height
1,475–1,500 mm (58.1–59.1 in)
Curb weight
610 kg (1,345 lb)
Suzuki Alto 2019 Price in Pakistan is PKR 750,765/-