Porsche 911 GTS Cabriolet Price in Pakistan: PKR 36,625,700
Porsche 911 GTS Cabriolet new model has been launched in Pakistan. it come wPorsche 911 GTS Cabriolet is considered by many to be the greatest classic 911s of all time by its highly valued enthusiasts and collectors. Porsche 911 GTS Cabriolet provides you with quickly accessible information that you need during the drive this especially applies in the interior. The material of the car is high quality equipment that just perfect for long drives on the road and on the racetrack. The interior is enhanced by sporting accents in Carmine Red or Rhodium Silver. The logos of the car on the headrests are embroidered in a contrasting color. Porsche 911 GTS Cabriolet logo on floor mats and the edges of the seat belts and also the various decorative stitching elements are very impressive.
Porsche 911 GTS Cabriolet 7 speed manual gearbox is short shift movements and an optimum transition from one gear to the next. Gears 1 to 6 have a sports ratio and top speed is reached in 6th gear. Porsche 911 GTS Cabriolet engine with direct fuel injection (DFI) and VarioCam Plus develops a full 430 hp at 7500 rpm and achieves a maximum torque of 324 lb.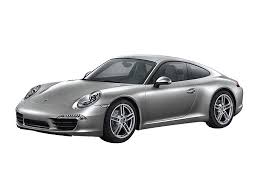 Porsche 911 Carrera 4 GTS Specifications:
| | | |
| --- | --- | --- |
| Engine | Manual | PDK |
| Engine layout/Drive | All-wheel drive | All-wheel drive |
| Displacement | 3,800 cm³ | 3,800 cm³ |
| Power | 316 kW (430 hp) | 316 kW (430 hp) |
| at rpm | 7,500 | 7,500 |
| Max. torque (Nm) | 440 Nm | 440 Nm |
| at rpm | 5,750 | 5,750 |
| Compression ratio | 12.5 : 1 | 12.5 : 1 |
| | | |
| --- | --- | --- |
| Fuel consumption | Manual | PDK |
| Urban in l/100 km | 13.8 | 12.5 |
| Extra urban in l/100 km | 7.7 | 7.1 |
| Combined in l/100 km | 9.9 | 9.1 |
| CO2 emissions in g/km | 233 | 212 |
| | | |
| --- | --- | --- |
| Performance | Manual | PDK |
| Top speed | 304 km/h (189 mph) | 302 km/h (188 mph) |
| Acceleration from 0 – 100 km/h (0 – 62 mph) | 4.4 secs | 4.0 secs |
| Elasticity 80 – 120 km/h (50 – 75 mph) | 6.0 secs in 5th gear | – |
| Overtaking acceleration (automatic transmission) 80–120 km/h (50 – 75 mph) | – | 2,5 s |
| Acceleration from 0 – 160 km/h (0 – 99 mph) | 9.4 secs | 8.7 secs |
| | | |
| --- | --- | --- |
| Transmission | Manual | PDK |
| manual-shift gear | 7-speed | 7-speed |
| Automatic transmission available | | yes |
| | | |
| --- | --- | --- |
| Body | Manual | PDK |
| Length | 4,509 mm | 4,509 mm |
| Width | 1,852 mm | 1,852 mm |
| Height | 1,296 mm | 1,296 mm |
| Wheelbase | 2,450 mm | 2,450 mm |
| Drag coefficient (Cd) | 0.30 | 0.30 |
| Unladen weight (DIN) | 1,470 kg | 1,490 kg |
| Unladen weight (EC) | 1,545 kg | 1,565 kg |
| Permissible gross weight | 1,875 kg | 1,895 kg |
| | | |
| | | |
| --- | --- | --- |
| Trunk capacity | 125 l | 125 l |
| Fuel tank | 68 litres | 68 litres |
Porsche 911 Carrera 4 GTS Price in Pakistan is PKR 38,019,500/-