Chinese automotive manufacturing company FAW Group Corporation is in Changchun Jilin China. FAW became China's first automobile manufacture produced passenger car Hong Qi in 1958. In China FAW is one of the big automakers company. The company ranked third in terms of output making 2.7 million whole vehicles in 2016. In Pakistan FAW is a leading Chinese Company operating since 2007 with Al-Haj Group of industries. Al-Haj FAW motors produce first product launched in 2006. FAW X-PV Dual A/c Euro 4 2018 has been launched in Pakistan.
it has been introduced with its state of the art technology and high standards. FAW X-PV Dual A/c Euro 4 has been designed with its beautiful interior and exterior designs. It has better seating capacity than other vans. FAW X-PV Dual A/c Euro 4 comes with 970cc and manual transmission. This has fuel type of petrol. It is available in different attractive colors. FAW X-PV Dual A/c Euro 4 2018 model has a attractive interior design with luxury look. FAW X-PV Dual A/c Euro 4 is best for office and family use.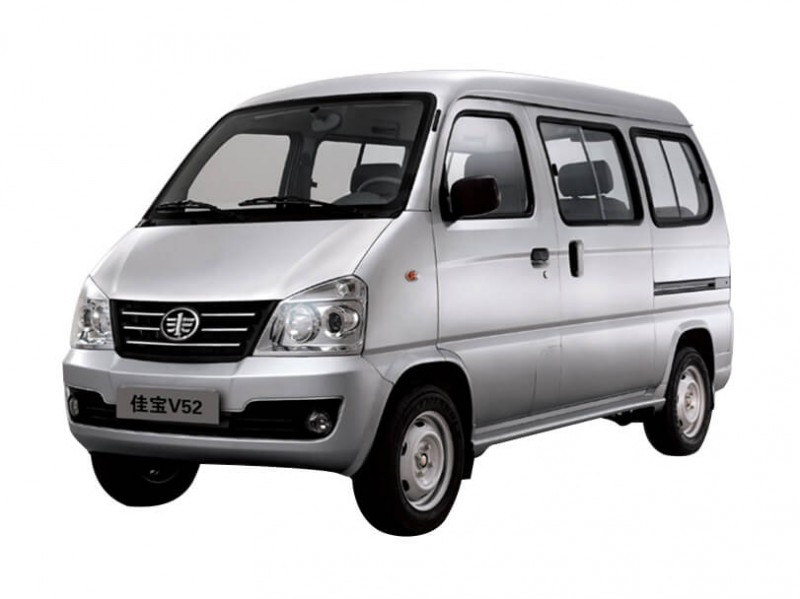 A 970cc petrol EFI Engine with Euro 4 Emission standard. With its strengthened body which is more robust and more secure. It fuel tank capacity is 37L and mileage average is almost 30 kilometer per liter. Its wheel type is steel and transmission type is manual. FAW X-PV Dual A/c Euro 4 is available in different colors like white and silver.
FAW X-PV Dual A/c Euro 4 Specifications:
Displacement:                                           970cc
Engine Power:                                           60/5200
Torque:                                                      3000-3500
Overall Length:                                         3741 (mm)
Overall Width:                                          1475(mm)
Overall Height:                                          1870(mm)
Kerb Weight:                                             985 kg
Fuel tank capacity:                                   37
Mileage Overall (km/liter):                      30
Seating capacity (person):                       7
No of Doors:                                              4
Ground clearance:                                    155
Kerb weight:                                              985
Fuel Type:                                                  Petrol
Turning Radius:                                         4.5
Brakes:                                                       Disc
Maximum speed:                                      110
Wheel type:                                              Steel
Tyres:                                                         165/70R13
Transmission type:                                   Manual
Gears/ Speed:                                           5 MT, Sync
FAW X-PV Dual A/c Euro 4 2018 Price in Pakistan is PKR 8,87,000/