Japanese car giant Daihatsu has launched up-to-the-minute front face Kei car in Pakistan named as Daihatsu Move 2018. This Daihatsu Move new model 2018 is coming with all new features and specifications. Because this is a Japan assembled car that is why it is equipping some special specs according to their rules and regulations. Well, it's a small 4 passengers sitting capacity hatchback car with 5 doors (including rear). The KF.DOHC 3 cylinders 12Valves engine can produce 660cc suspension with 64HP @ 92NM. Moreover this car is outfitted with lots of safety and security deeds under a fully fuel efficiency. Now the remaining thing is Daihatsu Move New Model 2018 Price in Pakistan which is also available below.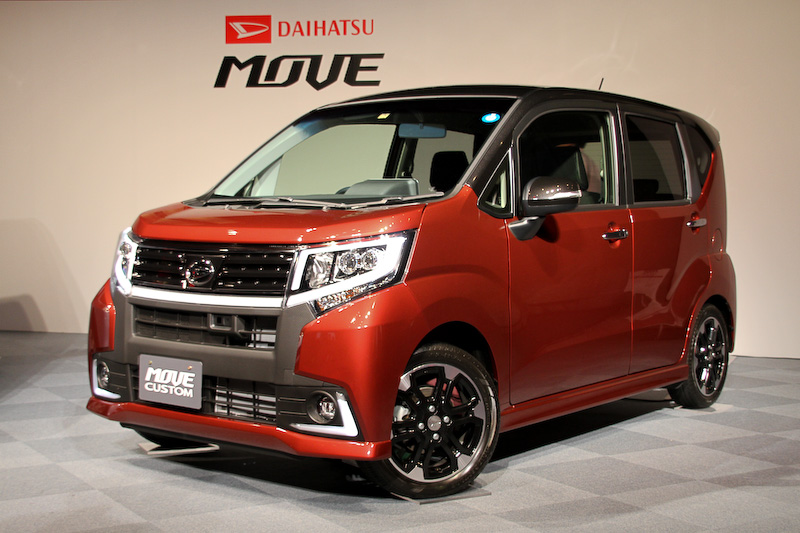 Daihatsu Move New Model 2018 Exterior:
The exterior of any car is one of the most focal components in liking a car. As we are talking about the Daihatsu Move new model 2018, so here we have a quite new frontal face of a car then to usually existing cars on road and of course this look is actually its identity. The frontal face is designed with chrome grill and an identical Daihatsu logo in midsection of the grille. Headlights are quite wider and the lower beam is placed with fog lamps and the air in-taker traps. Moreover its 12"inchces alloy wheels are also new in their design. Its roof is higher but the space between road and the car is inferior that is pessimistic according to me for Pakistani D-curved speed breakers. Well, beside the front face and tires and rear spoilers have L shaped taillights that starts with the top edge to the end on bumper curve. You can see its further looks in the following images.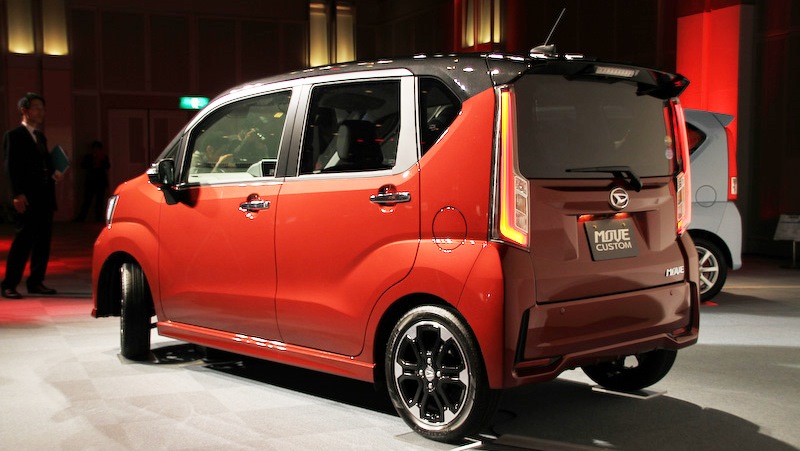 Daihatsu Move New Model 2018 Interior:
The inner side of this small hatchback Japanese car is quite luxurious and prepared with entry level features. Its cockpit dashboard is not less then to a mini SUV because you get a power steering with power button on it. The tachometer is outfitted with driver friendly features. Mid section of dashboard is designed with a modern infotainment system with 9" inches touch screen LED. The gear handle is also placed on dashboard beneath the media box. Moreover, its seats are upholstered with fine quality jute fabric which is easy to clean. Various safety and comfort characteristics are present inside the car for ongoing passengers.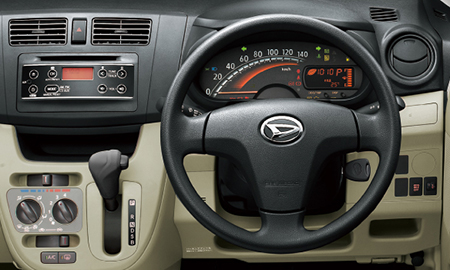 Daihatsu Move New Model 2018 Price in Pakistan
This mini car is been importing from Japan thrugh dealers so now it is available in brand new condition in Pakistani markets so you can buy this car in price range of PKR 12,50,000/-. Dealers can add their service charges in this amount which is not fixed.
Daihatsu Move New Model 2018 Price in Pakistan is PKR 12,50,000/-
Daihatsu Move New Model 2018 Features

Power Steering with 15.0 m turning radius
Frond Seats Air Bag
Multimedia Player
Defogger
Power Door Locks
FM Radio
Bluetooth/ USB
Seats Belt
Air Conditioned
2 WD/ 4 WD
660cc front engine
Keyless entry
Automatic Gear
Petrol and Gasoline
Right Hand Drive
Power Windows
Anti locking system
36 liter fuel capacity tank
4 to 5 passengers seating
Hatchback cargo
Rear Camera
Daihatsu Move New Model 2018 Specifications
Engine
Engine Capacity:
660cc
Engine Layout:
Straight
Cylinders:
3
Valves:
12
Fuel Type:
Petrol
Performance
Max Power:
64 Bhp
Max Torque:
92 Nm
Top Speed:
140 km/h
Mileage
31KM/L
Drive Train
Transmission:
Auto 4th Gear
Tyre Size:
215/65R16
Brakes
Front Brakes:
Discs
Rear Brakes:
Drums
Daihatsu Move New Model 2018 Price in Pakistan is PKR 12,50,000/-