Yamaha Company has introduced the new and stylish model in the Pakistan. The company introduced the latest model under brand name "Yamaha YBR 125". It is available in three colors such as bright blue, black and red with stylish and uniquely designed port front that grip for the drivers.
Yamaha YBR 125 has great stylish and comfortable seat which is unique in 125 bikes. It looks like a 150 bike. Its new design is very impressive and specially designed for the new generation of the modern era. Yamaha YBR 125 speedometer is in impressive shape with two mini fuel gauge meter. Yamaha YBR 125 colors and shape of the latest model is very attractive. New design of the YBR 125 is look like a heavy bike.
Yamaha YBR 125 Bike HD Wallpapers, Pics, Images, Photos

Yamaha YBR 125 Blue+Black colors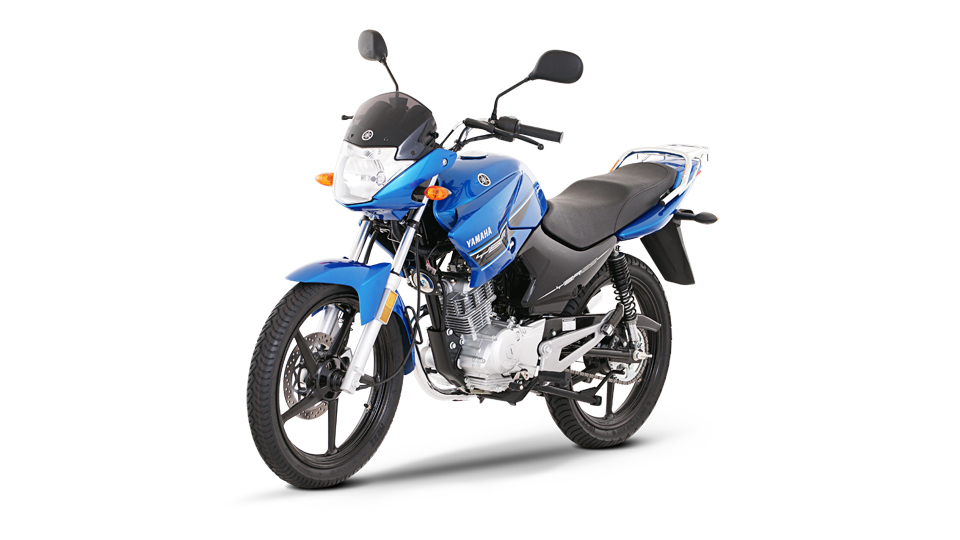 Yamaha YBR 125 Blue Color
   Reliable, fun performance
  Fuel-injected, air-cooled 125cc engine
  Lightweight diamond-shaped steel chassis
  New stylish mini front cowling
  Clear analogue instrument panel with RPM meter
Roomy, dual seat with luggage rack
New dashing sound
Yamaha YBR 125 wheel shape is in modern because of its disk brakes look. Its headlights and back lights shape looked like heavy sports bike. Here we described the Yamaha YBR bike HD wallpapers, images and photos.