Super Power is owned by the Pirani Group of Companies. It is the leading company of 70cc, 100cc, 110cc, 125cc and 150cc motorcycles in Pakistan. The designs of Super Power motorcycles are very smart and perfect for everyone with good looks and bright colors. Bikes parts quality is excellent and strong along with standard specifications. All Super Power bikes are powered with powerful engine, very comfortable to use, pure leather seat, stainless mud guards and handle with smooth sound and fully road grip tyres. Check below the list of All-Super Power Motorcycles 2017 in Pakistan.
Super Power SP 70cc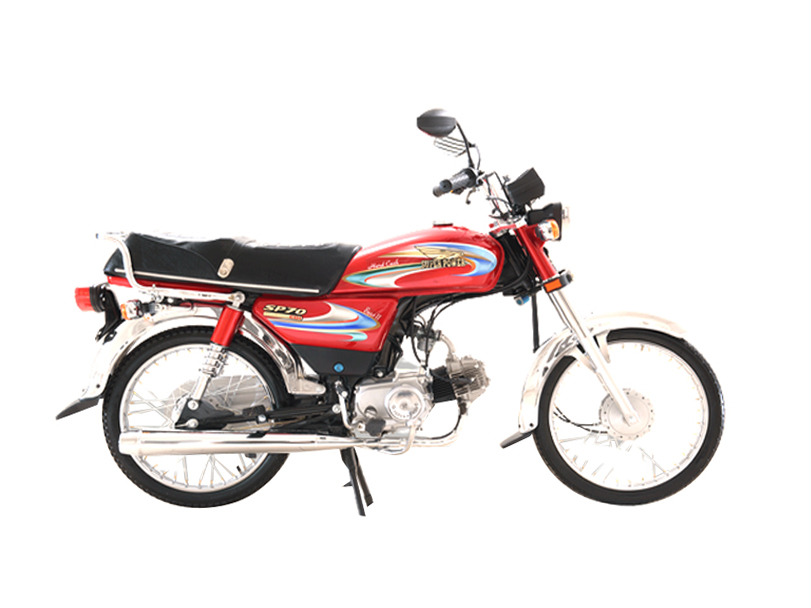 Super Power 70cc is a struggling motorcycle brand in Pakistan with latest graphics design. It has comfort backbone type frame and strong shock absorber with specious seats. Super Power 70cc is powered with 4-Stroke Single Cylinder Air Cooled engine. The 78 cc engine has 4-speed gearbox. It has elegant look petrol tank with the Capacity of 10 L and it is a kick starter. Super Power recently launched the automatic 70cc bike in Pakistan. The new automatic 70cc bike is suitable for female drivers due to its simple to operate.
Super Power 100cc 3H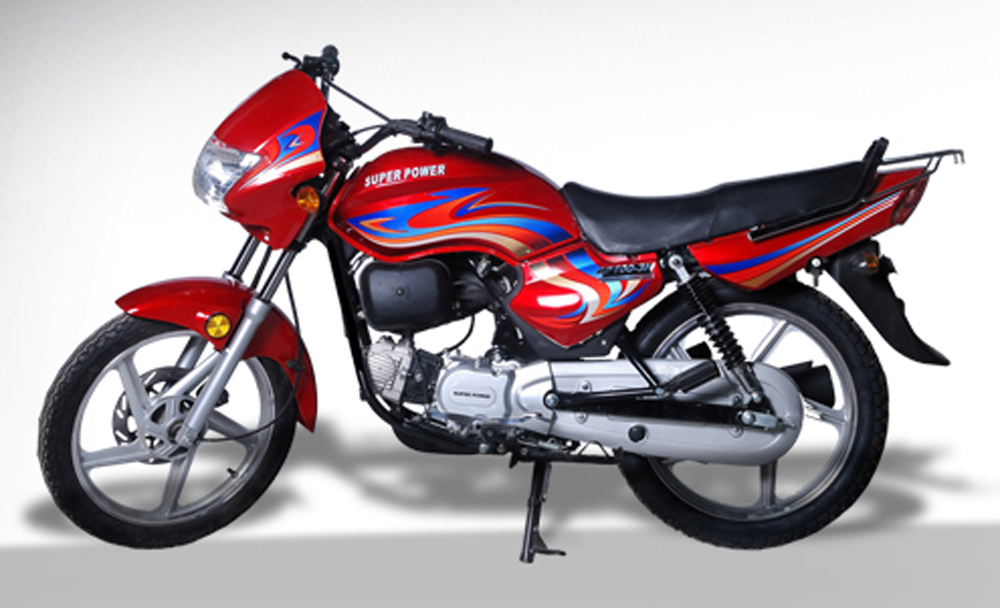 Super Power 100cc comes with light-weight but strong craddle type body frame. It is equipped with 97 cc, 4 Stroke OHC, Air Cold Single Cylinder Engine. The powerful engine is paired to four-speed gearbox. Super Power 100cc gets the wet plate type clutch and elastic shocks with comfort seat. It has very attractive design with aggressive colors combinations. Super Power 100cc 2017 model is offered in two colors red and black.
Super Power Cheetah 110cc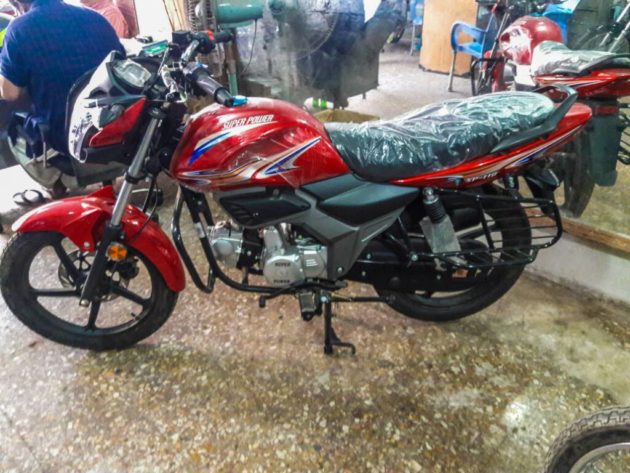 Super Power 110cc has the 4-stroke, single cylinder powerful engine, paired to four-speed transmission. It comes with ever green design with comfortable leather seat, stainless mudguard and handle. Super Power 110cc gets the heavy silencer with dashing sound and absorber shocks. It is a very comfortable to use bike. The bike has attractive shape fuel tank with the capacity of 15-liter. Heavy duty engine provides the excellent combustion efficiency.
Super Power Deluxe 125cc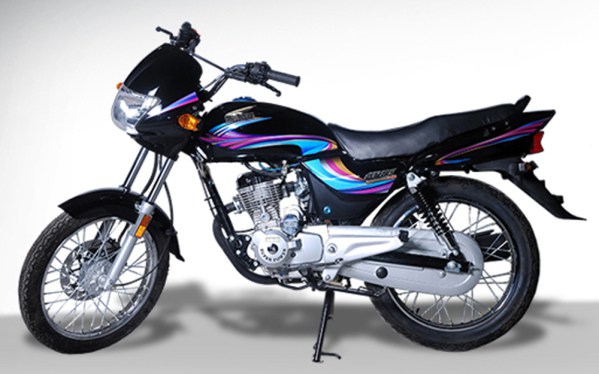 Super Power 125 cc is powered with 4-Stroke Single Cylinder Air Cooled Engine, mated to Chain Drive type transmission. It has heavy silencer, smooth sound and fully road grip tyres with powerful air filter. Diamond type steel frame and comfortable seat that make the easier long drive. Super Power 125 has graceful look Petrol Tank with the capacity of 12 L. It has sharp headlight and bright indicators. Super Power 125 cc 2017 model comes with the package of the economy, Powerful engine and decent graphics.
Super Power ARCHI 150cc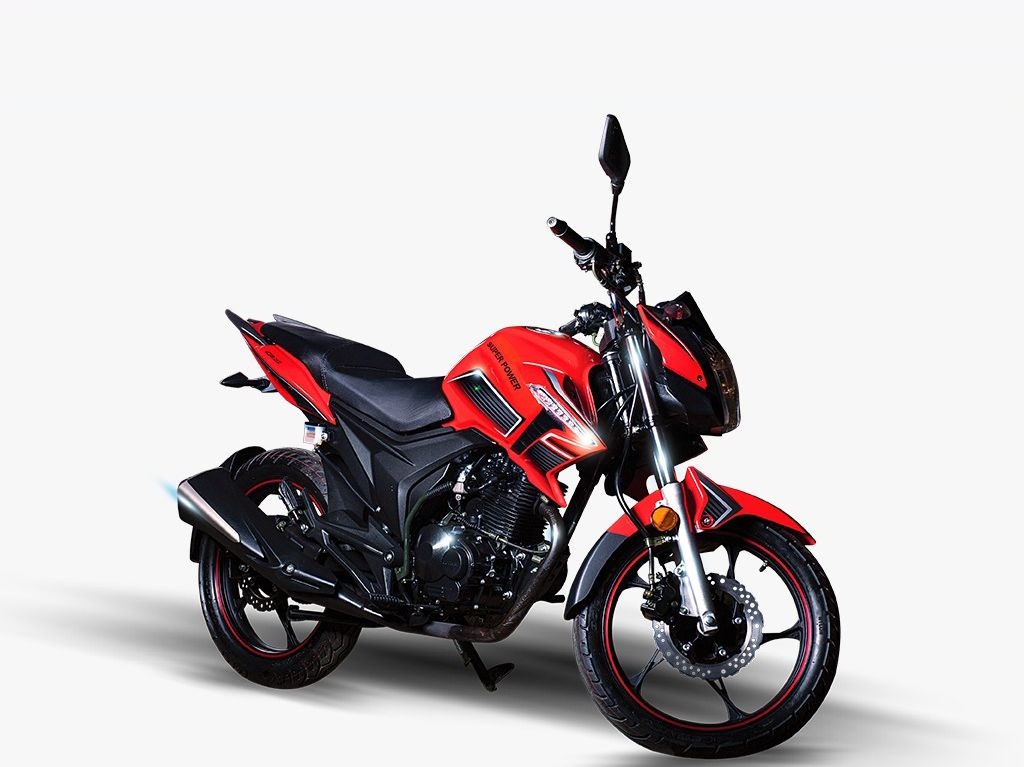 Super Power 150cc comes with elegant design with beautiful graphics. It is powered with 2 valves Single cylinder 4-stoke air cooled Engine. The new Super Power 150cc gives the better mileage average with great performance as compared to 150cc bike. It gets the five-speed transmission system. Average fuel consumption of the bike is 35 to 45kmpl and top speed is 100 km/hour. It is the mixture of specs and latest technology. Super Power 150cc 2017 model is offered in Red and Black colors.
Super Power Motorcycle Specifications:
Model
Specifications
Price
Super Power SP 70
4-speed Transmission4 stroke air cooled single cylinder engine

Petrol Capacity of 10 Liter

light weight of 82 Kg

PKR 42,500
Super Power 100  3H
air-cooled, four-stroke technology Transmission of 4 gears

Economic fuel consumption of 1.5L/100km

 PKR 76,000
Super Power Cheetah 110
4-stroke, single cylinder powerful engine, paired to four-speed transmission

Fuel Tank Capacity of 15 L

PKR 82,000
Super Power deluxe 125
Engine installed is Single Cylinder4 Stroke technologies

Transmission System Chain Drive

Starter System Kick starter

Fuel Tank Capacity of 12 L

PKR 75,000
Super Power ARCHI 150
Single cylinder 4-stoke air cooled

Transmission  5 Speed

| | |
| --- | --- |
| Piston Displacement | 150 cc |
| Speed | 100 km / hour |

PKR 140,000