Honda Company has launched their new model Honda CG 125 in the market. It is available in the new shape with white color strip. Its new design is very attractive and bit different from the older model. Honda has improved the new logo shape, look and colors of their latest model.
Honda CG 125 has the stylish and comfortable seats which increases the beauty of the new model. It has also the stylish speedometer with economy zone, elegant front light and new shape for the back light. Honda CG 125 headlights are brighter than old version. It is available the in two colors, Red and black.
Honda Motorcycles are defined by Quality, Performance, Speed,Economy Petrol and Re-sale Value. All these have managed to successfully bag your trust on the New Honda CG125. It is a stunning result of advanced Japanese technology and right up there as an outstanding performer representing all the qualities that make Honda motorcycles so special.
The 125 cc 4-stroke engine generates 11-Horse Power with low fuel consumption. It is ideal for high speed, long runs and rough pathways. Honda CG125 has a CDI Ignition System and a 12-volt battery (instead of 6-volt). The headlight and indicators are brighter, with an easy starting-up of the engine.
Honda CG 125 2018 Model HD Pics, Images, Wallpapers

New Model Honda CG 125 Euro II Front Shape Look, New Logo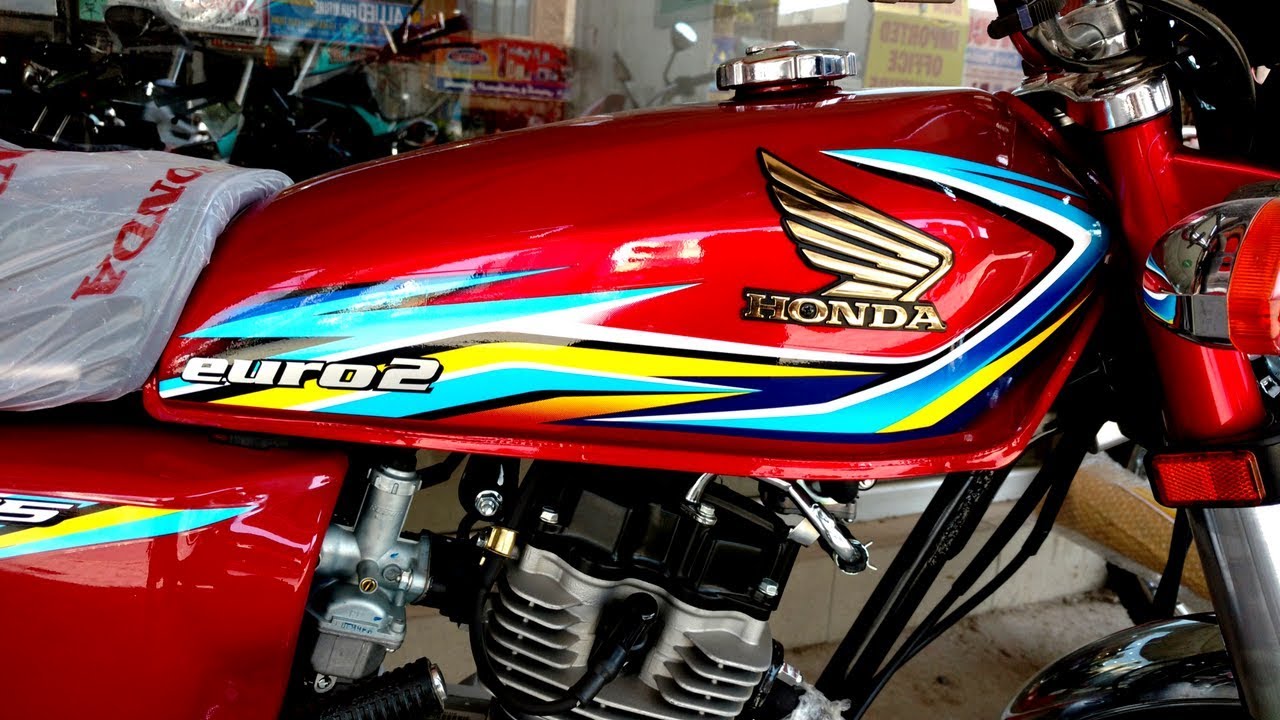 New Honda CG 125 Logo Design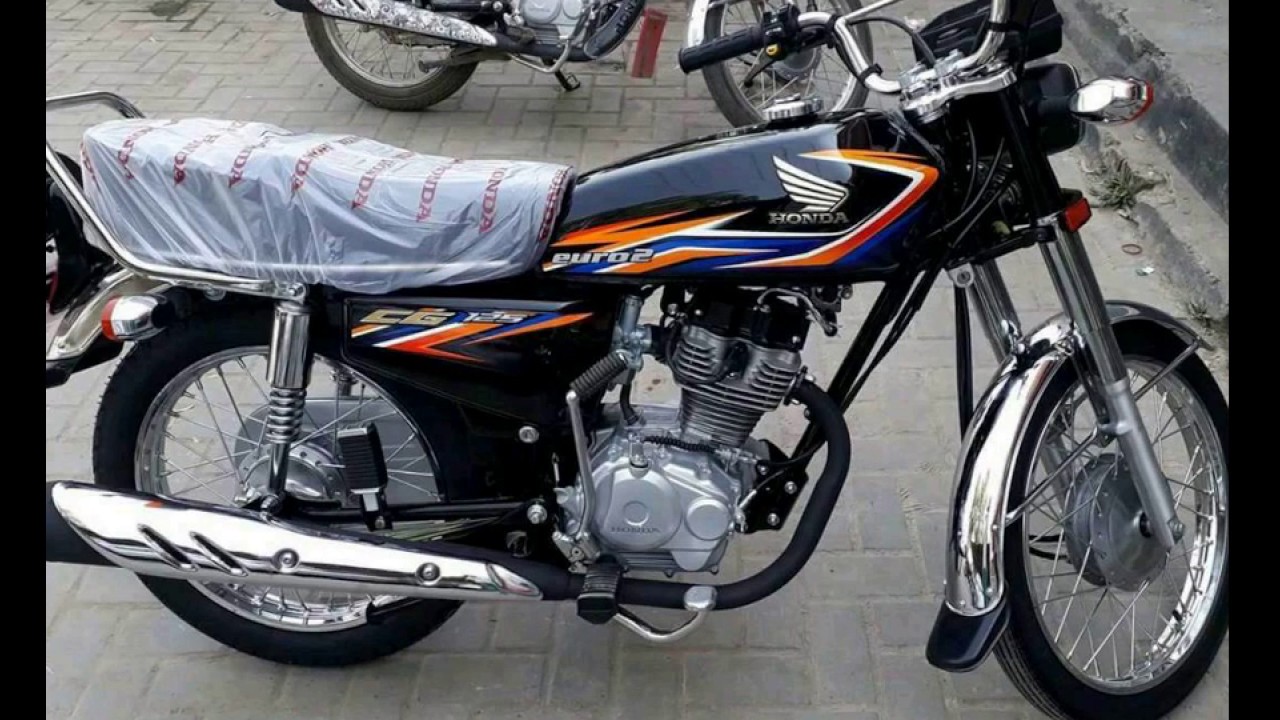 Honda CG 125 2018 Model in Black Color
Here are Honda CG 125 2018 Model HD Pics, the new shape look, seat view, and outlook of the new model and also the other features are described.
Comfortable Seat with Rear Grip,
New Beautiful Petrol Tank with Graphics,
Stylish Speedometer with Economy Zone,
Elegant Front Light,
New Shape for Back Light, Engine Specs.
Stylish Meter Shape.