Honda CD 70 Price in Pakistan 2018 = PKR 63,500/.
Honda CD 70 price in Pakistan 2018 specs features mileage details new shape pics. Honda CD 70 Euro 2 in Pakistan price of new 2018 model shape look colors fuel weight capacity and more details about ride here at. Honda is the famous name in the motor bikes. Honda motorcycles are better than the other company's bike in fuel economy, reliability, quality, performance and resale value. Honda has been quiet regular in launching the update version of CD 70 bike every year and CD 70 is one of the leading bikes sold in Pakistan. Honda CD 70 2018 specs, features, price and pictures also available here. It is owned by the Atlas Honda group in Pakistan. Because of its quality products Honda has earned great name in motor bikes.
Honda CD 70 has long lasting economical power engine with 3 year engine warranty. It gives the great mileage with 80/km liter. It has also comfortable seat and a safety seat bar. In CD 70 Honda 2018 has provided fuel tank design and sticker. Its side cover is strong with lock and durable rear wheels.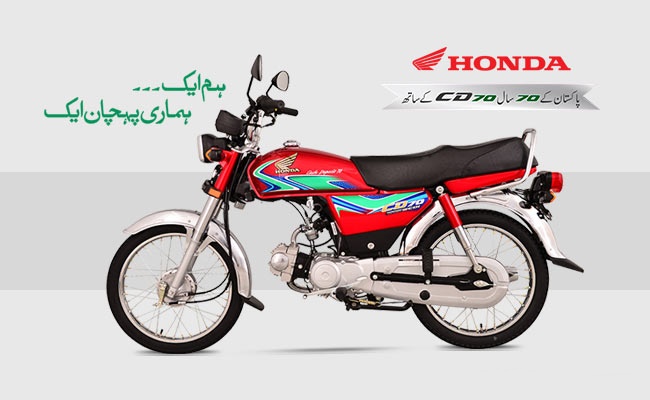 Honda CD 70 New Model In Black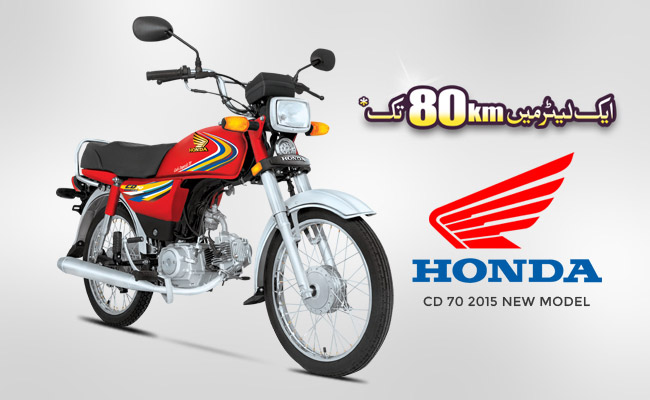 Honda CD 70 New Look in Red Color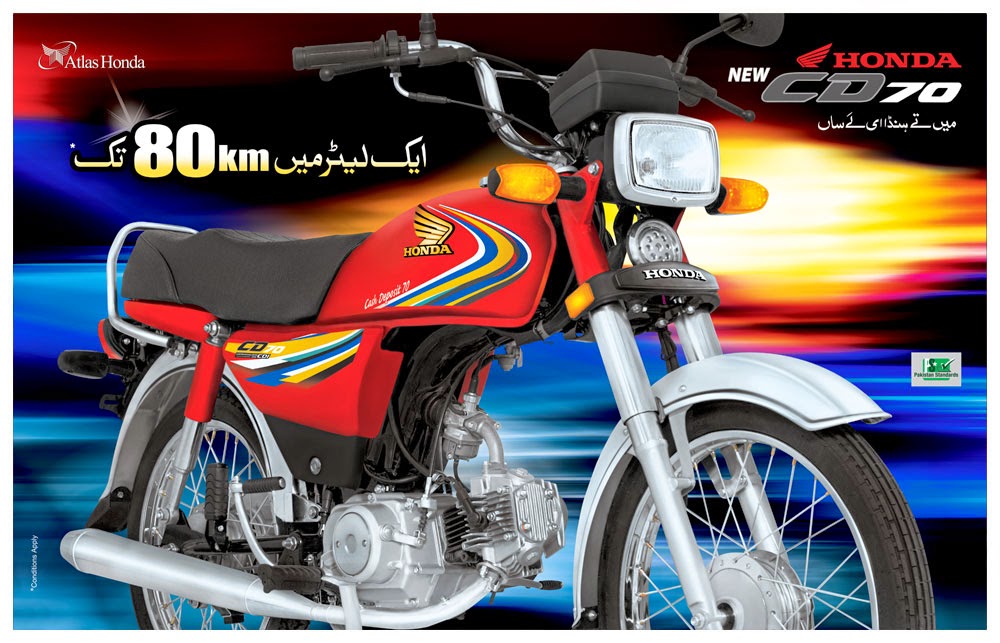 Honda CD 70 Price in Pakistan 2018 Specs Features Mileage Details New Shape Pics
All of Honda lovers ready now we have great news that, Atlas Honda Limited (AHL) has reduced the price of 70cc bikes in Pakistan.According to details. The CD-70cc and CD-70cc Dream are now priced at Rs 63,500/. and Rs 67,500/. as compared to Rs 69,900/. and Rs 73,500/. respectively. However, it has slightly increased the price of CG-125 Standard model by Rs400 to Rs102,900.
The price of other 100-125cc models has remained unchanged.Chairman Association of Pakistan Motorcycle Assemblers (Apma) Mohammad Sabir Shaikh said that since the dollar had been trading between Rs100-102, all Chinese bike assemblers have been working under pressure. He said further reduction in Honda bike price may give tough time to Chinese bike assemblers.
Honda has CD 70 great resale value and durability as compared to other 70 bike. Honda CD 70 is available in Red and Black colors. Honda CD 70 has a four stroke engine, with an OHC cylinder which cooled by air. The other features of the Honda CD 70 are described below:
Latest Model Honda CD 70 Specification & Features:
Displacement                                    72cm3
Compression Ratio                          8.8:1
Bore and Stroke                               47.0×41.4 mm
Starting                                                Kick Starter
Tyre at the front                              2.25-17 (4 PR).
Tyre at the back                               2.50-17 (4 PR).
Clutch                                                   Multiple wt plates
Frame                                                   backbone type
Petrol Capacity                                  8.5 liter
Dry weight                                          82 kg
Fuel Tank Capacity                           9.5 Liter
Fuel Average in 1Liter                        80+KM
Honda CD 70 Price in Pakistan:
Honda CD 70 is available in the market in the price of the Rs. 63,500/.
Latest model Honda CD 70 price in Pakistan mention above here at with all it's new features specifications available colors details and specially mileage average new graph so If you want to know any other related information then write us in comments section below.