Honda CBR 150 2018 Price in Pakistan = PKR 660,000/.
Honda CBR 150 is a sport bike with 4 stroke 1 cylinder engine. It is the part of the CBR series of the Honda. It is made in Thailand and Indonesia. This bike has analogue instruments like panel fuel gauge which indicates the remaining amount the fuel which helps to refill the fuel. It has also the speedometer odometer and also the temperature gauge which tells the rider the temperature of the bike.
Honda CBR 150 has the disk brake type in front which helps the rider to safely stop the bike in fast speed. Its tyres are tubeless and no worry of any tyre problems. It has 6 gear box powers, more powerful bike of the Honda. Its fuel tank capacity is 13 liters so also no need of worry in long journey for petrol. Honda's CBR kerb weight is 138 kg.
Fuel delivery system of the Honda CBR 150 is fuel injection and fuel type is petrol. It has fuel efficiency of 38 km/liter and fuel efficiency range is 490 km. Its cooling system is unique which is liquid cooled. It can run on the all types of roads up to 109 km/h and fuel reserve is 2 liters. It is available in Vibrant orange, Black and candy Palm Green, Black and Pearl Sunbeam white and sports Red colors. Honda CBR 150 2018 Price in Pakistan is PKR 660,000 and it same in all over the Pakistan.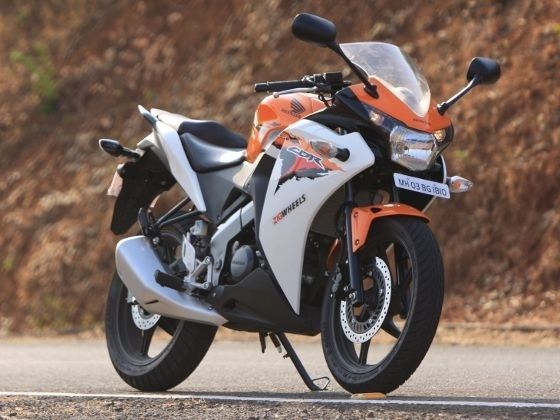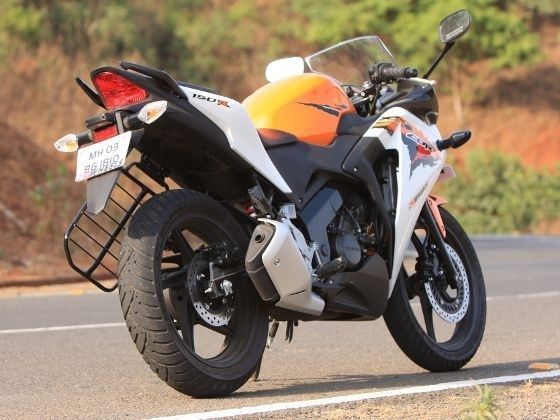 Honda CBR 150 2018 Price in Pakistan New Model Specs Features Mileage Details
Here is the more specification are described here
Honda CBR 150 2018 Specification:
Displacement                                    149 cc
   Cylinders                                         1
   Max Power                                     18.28 bhp @ 10,500 rpm
   Maximum Torque                        12.66 Nm @ 8,500 rpm
   Bore                                               63 mm
   Stroke                                            47 mm
   Valves per Cylinder                       4
 Fuel Delivery System                     Fuel Injection
   Fuel Type                                      Petrol
   Ignition                                           Digital ECU Based
   Spark Plugs                                    1 per Cylinder
   Cooling System                            Liquid Cooled
   Gearbox Type                                 Manual
   No. of Gears                                   6
   Transmission Type                      Chain Drive
   Clutch                                            Wet Multi-Plate
   Dry Weight                                     138 kg
   Overall Length                              2,000 mm
   Overall Width                                  825 mm
   Overall Height                              1,120 mm
   Wheelbase                                     1,305 mm
   Ground Clearance                       190 mm
   Seat Height                                    1,120 mm
   Chassis Type                                  Diamond Type
   Fuel Tank Capacity                      13 liters
   Reserve Fuel Capacity                   2 liters
   Fuel Efficiency Overall                    38 km/liter
   Fuel Efficiency Range                 490 km
   Top Speed                                     109 km/h
Honda CBR 150 2018 Price in Pakistan = PKR 660,000/.