Honda introduced their new technology of Euro 2 for all his bikes. Their current new model of Honda CD 70 also contain this. In Pakistan their 70CC bike is the First Choice for bikers due to good millage. This Bike is consider best investment and also easy to resell. Honda have better resale value rather then other bike companies in Pakistan.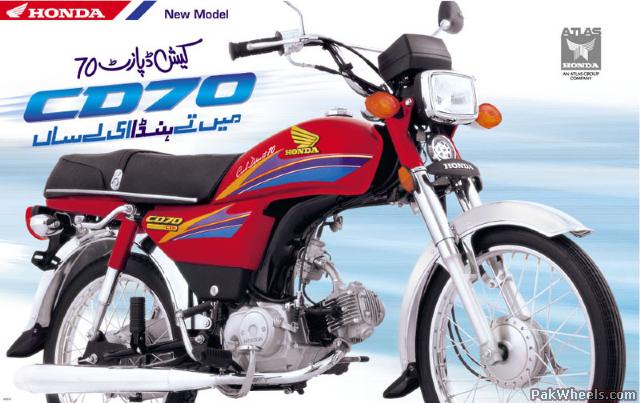 Honda CD 70 Bike Euro 2 New Model Pictures 2018 in Pakistan
Here is their New Bike CD 70 Model 2018 Euro 2 out with price PKR 67,500 in Pakistan. ( Price some how differ Online but minor ) We have all Latest Honda CD 70 Bike New Model Pictures 2018 for all Honda Lovers for better consideration.
Please Check the Honda CD 70 Euro 2 New Model Price in Pakistan here.