The self start bikes industry is now getting popularity in the Pakistan. Self start bikes not only save the physical efforts but also save the time. In Pakistan self start bike is manufactured by the Honda, Suzuki and Yamaha. Other china self start bikes like Crown self starts bikes, Treet self start and Super Asia self start bikes are also in the markets. Here is price, specs, features and complete details of Honda, Suzuki and Yamaha self start bike is available.
Yamaha YBR 125:
Price in Pakistan is PKR  129,400/-
Yamaha YBR 125 is the newly launched self start bike in Pakistan by the Yamaha. It is available in all over the Pakistan at the reasonable price. It has the beautiful and sporty headlight. The new shape of the backlight and seat has improved its charming.  The specs and features of this bike are as under
Its bore and stroke is 54.0mm and compression ratio is 10.0:1.
It is self starter an also the kick starter
Its dry weight is 114 kg.while Petrol capacity is 13 Liter.
Yamaha YBR 125 can travel 55 km in a Liter so its mileage capacity is so good.
Ignition system is TCI
It is available in three colors such as bright blue, black and red with stylish and uniquely designed port front.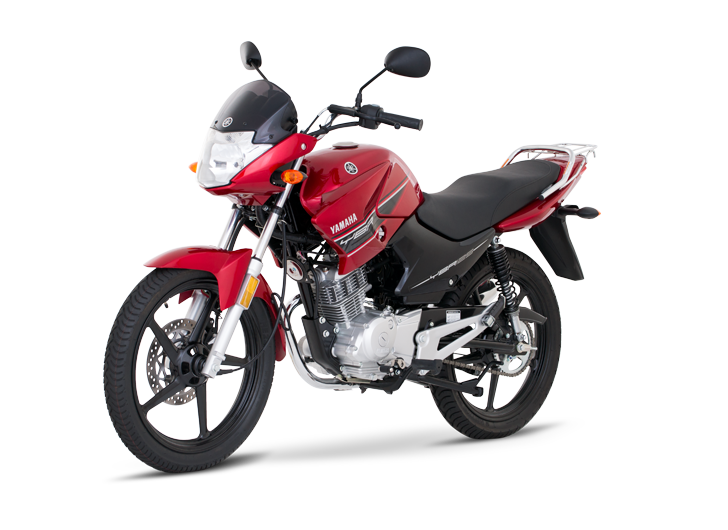 Self Start Bikes with Price in Pakistan 2017 With Latest Pictures
Suzuki GS 150:
Price in Pakistan  is PKR 128,500/
Suzuki GS 150 is latest bike having the features of self start. Suzuki GS 150 new engine is designed to fulfill the requirements acceleration and fuel efficiency. It has 4-stroke engine cooled by the air that deliver acceleration performance and durability. Unique round headlight and indicators make this bike the impressive. Its shocks are powerful. Comfortable seat eliminate the vibration of the roads. The other features of this bike are,
4-Stroke, 110 cc, SOHC, Air-Cooled Powerful Engine
4-Speed Transmission
Decompressor Kick Start System
CDI Ignition System
Front Suspension: Telescopic, Coil Spring Oil Damped
Rear Suspension: Swingarm Type, Coil Spring, Oil Damped, Spring Pre-Load 5-Way Adjustable
Attractive Speedometer and Gear Indicator
Comfortable and with Low Height Seat, Powerful Road Grip
Durable and Easy to Maintain
Unique and Stylish Graphic Design
17 Inches Tube Tyre
Stylish Head Light, Fuel Tank, Colline, Muffler and Fender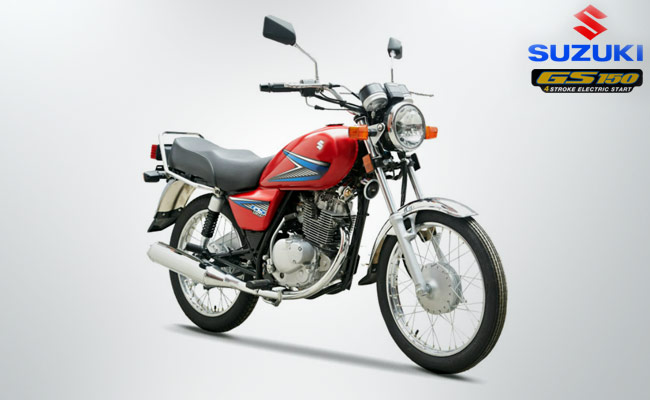 Suzuki Van Van RV125:
Price in Pakistan is PKR 129,000/
Suzuki Van Van RV125 is self start bike manufactured by the Suzuki. Suzuki Van Van RV125 has 4-stroke air cooled, single cylinder, SOHC engine. It has the displacement of 125 which produce 11.8 hp. Suzuki Van Van RV125 has the better grip on the roads because of its heavy tyres. It can run at the speed of 140km/h. the other features of this bike are here.
Powerful engine comfortable seat.
Easier to use, normal price
Powerful Head light solid front and back light.
Good timing battery.
Latest Suzuki bike with solid body.
Classical design and color heavy duty.
Stylish Graphics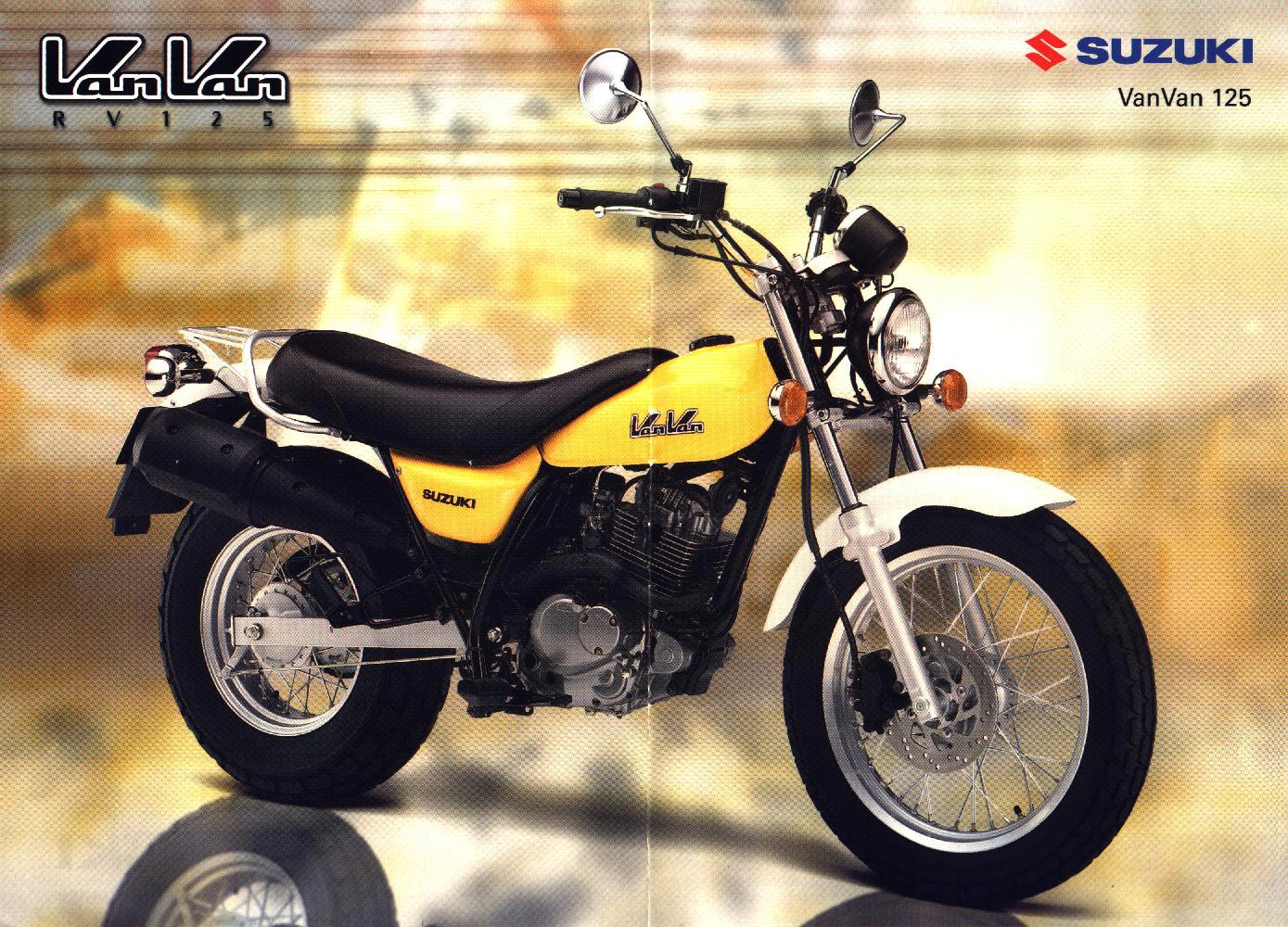 Honda CD 110 Dream Deluxe:
Like the in India, the Honda intends to launch their new bike Honda CD 110 Dream Deluxe in Pakistan with self start system. It has the displacement of 110cc. Honda CD 110 Dream Deluxe 2017 model would equip with 4-stroke air cooled engine. It will get new color graphics including green strips. Some of the salient features on new Honda CD 110 Dream Deluxe include an elongated seat, tuneless tyres, viscous air filter, and a maintenance free battery. The price of this bike is yet not confirmed by the company.